How the popularity of Splinterlands has affected the card market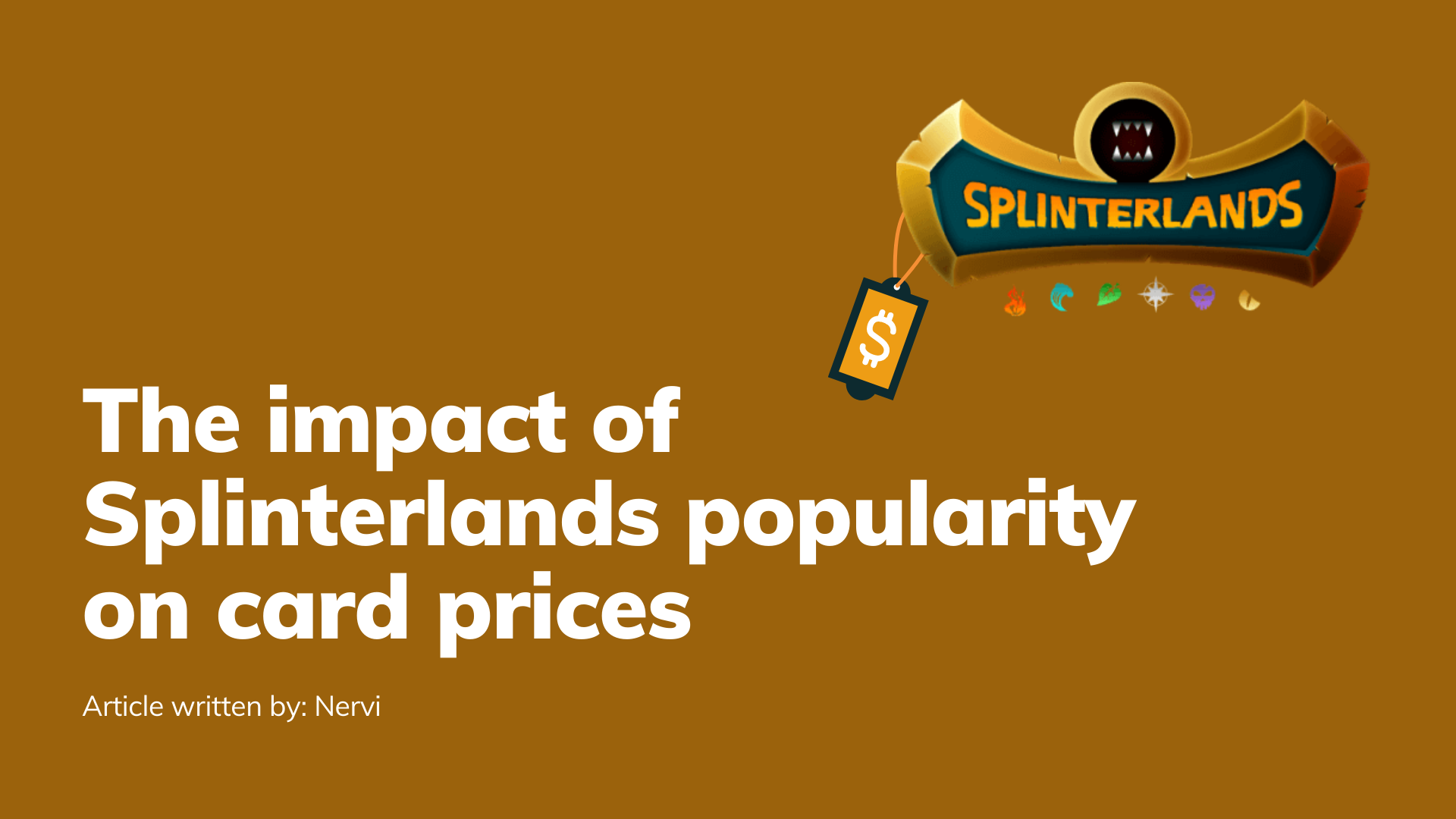 The last few weeks have been very eventful for Splinterlands. The launch of the new SPS token, the announcement of new guild mechanics, the Untamed series pack sold-out and the announcement of the new Chaos Legion edition. This all resulted in a gigantic increase in the popularity of Hive and of course Splinterlands.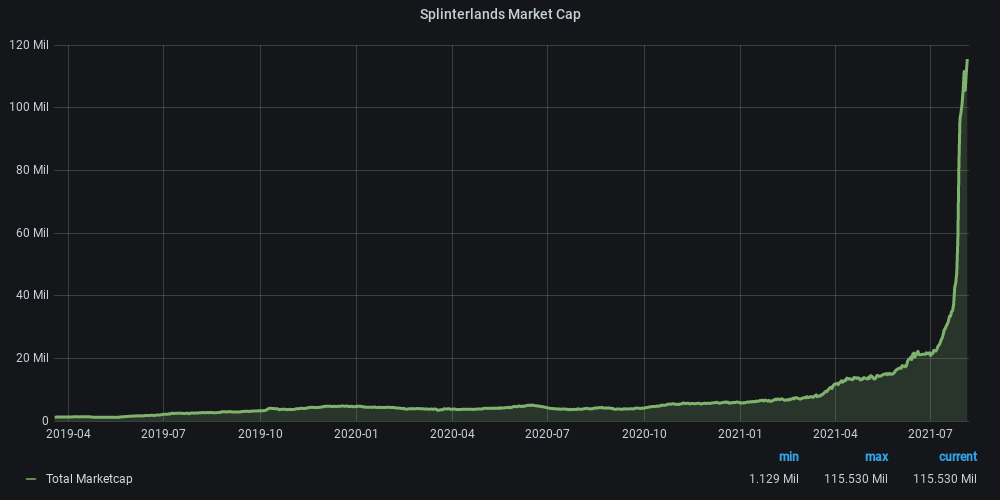 The current market capitalisation for Splinterlands is over $115 million. Such a gigantic growth was not caused by the launch of some incredibly expensive cards. Practically the whole market has recorded significant increases. Today, I will try to show you how such a great interest in this game has translated into an increase in card prices.
As examples, I will use cards that I play every day and that are practically in each of my decks during battles.
The first cards that I use very often are those from the darker side of Splinterlands, namely heroes from the Death faction. Haunted Spirit, Undead Priest, Twisted Jester and Ancient Lich are my favorite cards to play. Their price over time is as follows. Prices are in dollars and the percentage comparison refers to the price of a single card between 60 days ago and today.
Haunted Spirit, an increase of 899%.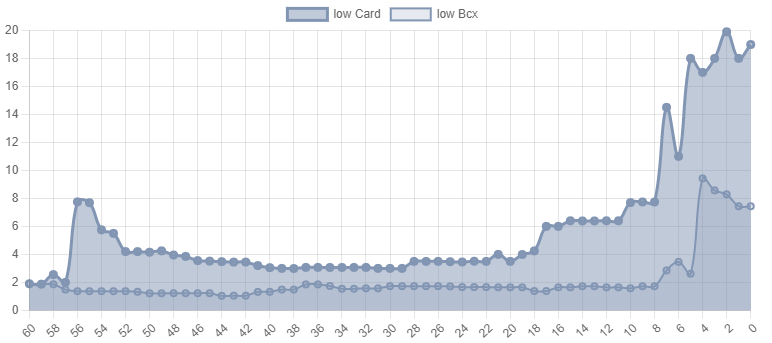 Undead Priest, an increase of 1521%.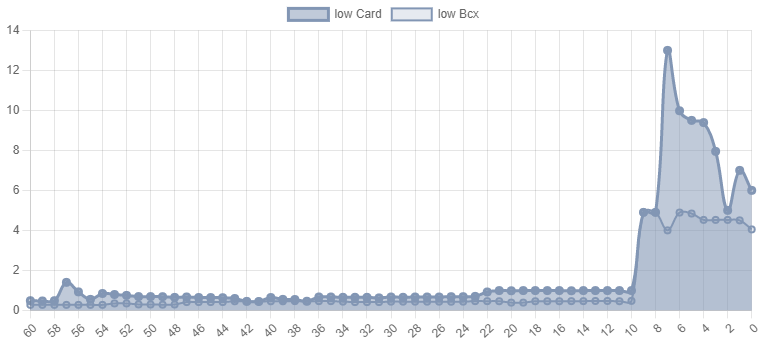 Twisted Jester, an increase of 1952%.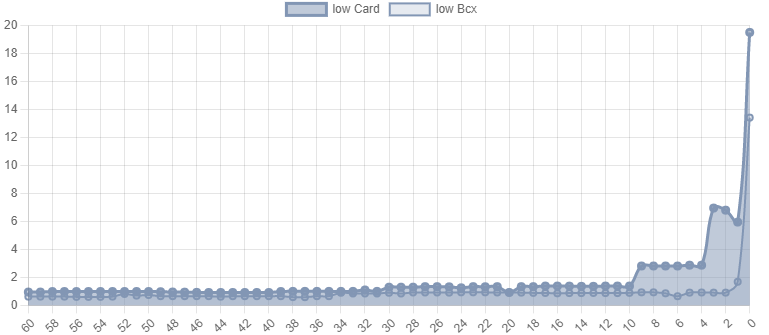 Ancient Lich, an increase of 488%.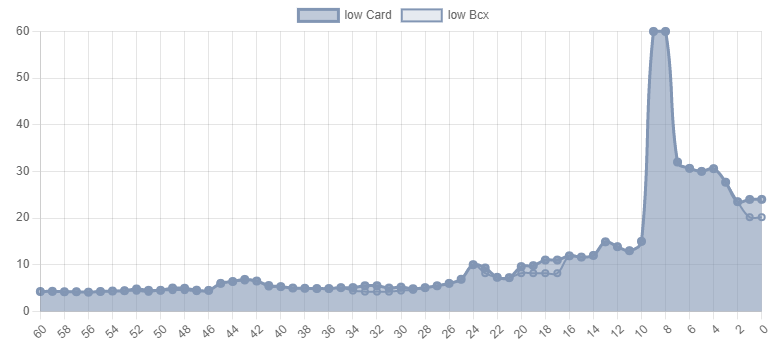 As you can see the increases are colossal. Of course, we would pay much less for a card that has already been upgraded a little, for example to level 3, because then people are more willing to sell such a card cheaper than to buy it individually. Nevertheless, such figures are awe-inspiring.
I will now move on to compare 6 other cards that are most popular in the Gold league. Here I will use the statistics provided by @jacekw in his summary for season 64.
Furious Chicken, an increase of 995%.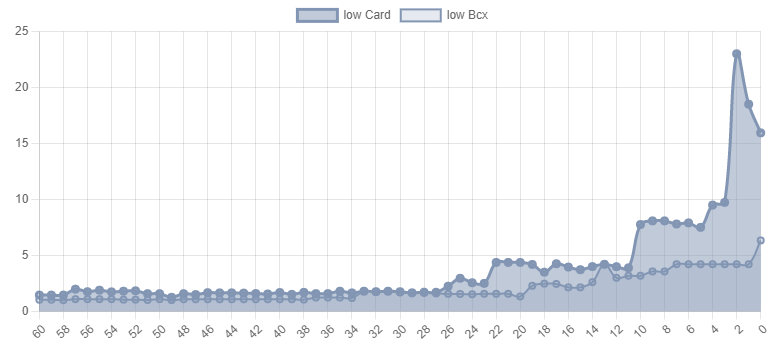 Creeping Ooze, an increase of 987%.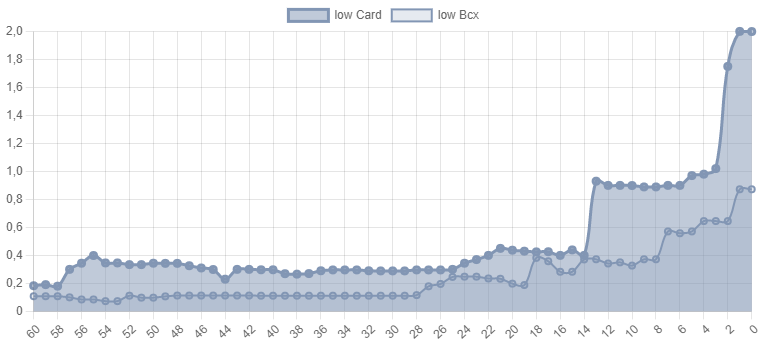 Ruler of the Seas, an increase of 694%.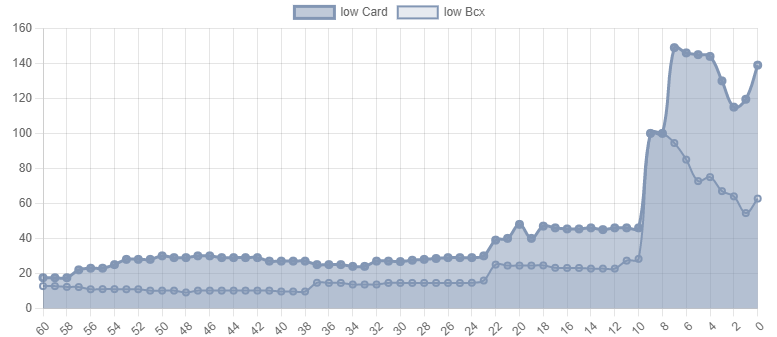 Lord Arianthus, an increase of 305%.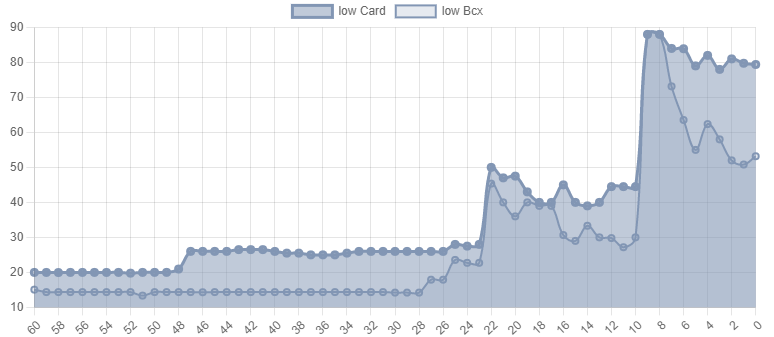 Flesh Golem Alpha, an increase of 663%.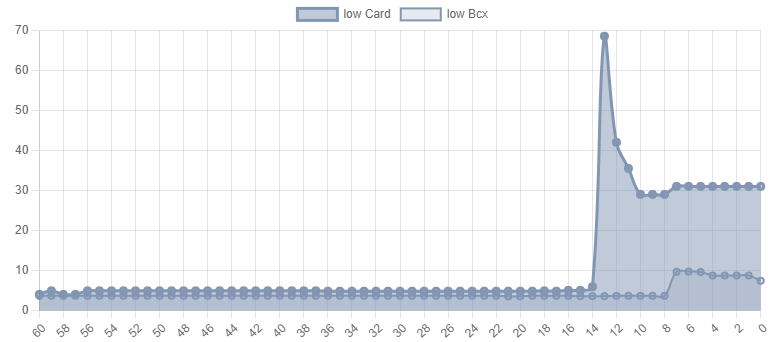 Flesh Golem Beta, an increase of 912%.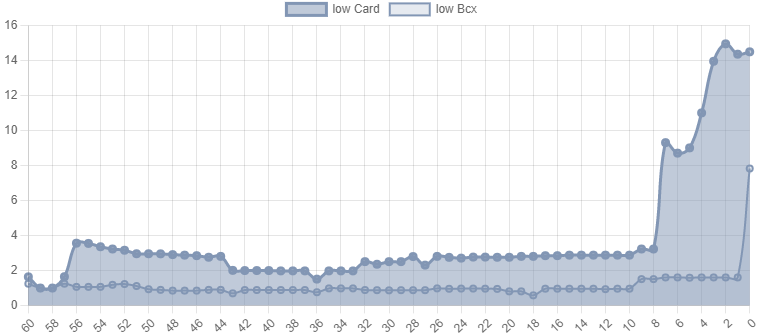 Crustacean King Alpha, an increase of 388%.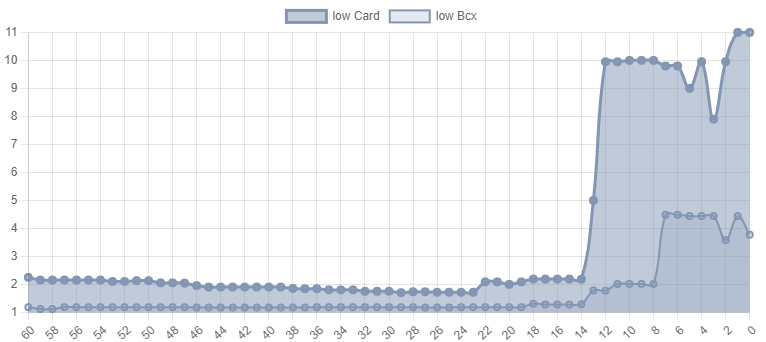 Crustacean King Beta, an increase of 816%.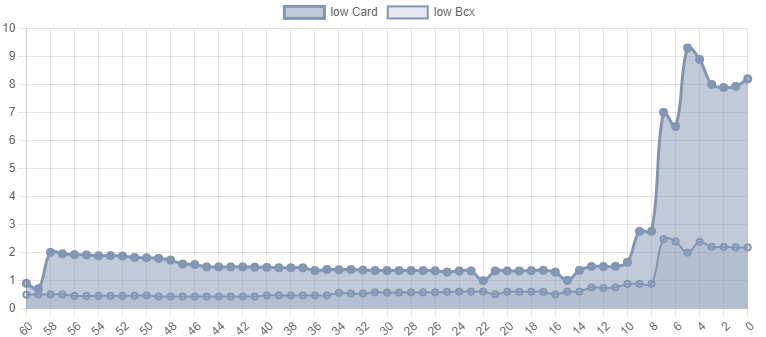 These figures speak for themselves. All these factors plus hype and probably some FOMO and FUD caused card prices to increase by several hundred percent and some cards even had moments of shooting up and rapid correction because someone really wanted a card and overpaid.
Along with the cards, DEC and SPT, the game's native token and Hive-based blogging interface, became more expensive. Whether these are healthy increases, the market will verify. In my humble opinion such a wall up in terms of capitalization portends one scenario which is a gradual strong decline but that's just my opinion, besides what do I know, I just write posts right (hah).
It's a tough time to get into the Splinterlands game and at a relatively low cost buy good cards and above all a large amount of them. We will see in another 2 months if the scenario will be as I predict or maybe the opposite and Splinterlands will grow exponentially once again.
If this article has interested you in any way, please leave an upvote or comment, thank you.
Thank you and until the next time, Nervi.
Posted Using LeoFinance Beta
---
---