SHARE YOUR BATTLE Weekly Challenge! FERAL SPIRIT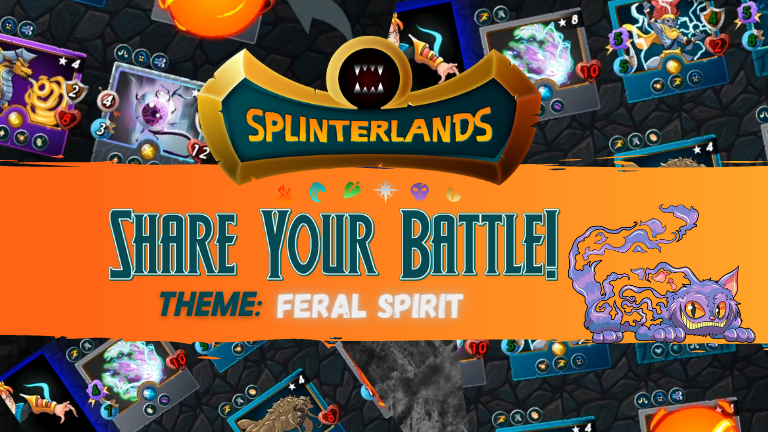 Lineup / Formación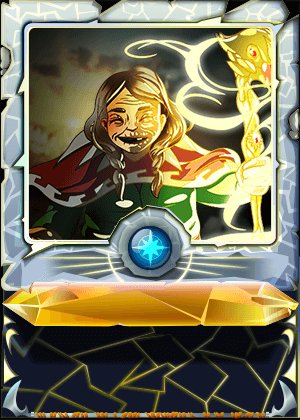 Battle with poison and little mana, in these cases I usually choose a good tank in combination with a card that has the ability to purify. But in this particular scenario, because I have so little mana and can't use a shield, I have to manage resources as efficiently as possible.
I choose Djinn Renova as a tank because of his ability to gain 1 health which, when combined with Mother Khala, ends up being +2 total health, which will help me resist the poison.
Silvershield Bard is a great fit for what I need, but it does have one big downside and that is its weakness to being low on health, even with the bonus it gains.
Feral Spirit is going to have a double task, on the one hand it must eliminate the threats and on the other it has to serve as a shield so that the tank can be purified.
As for the opponent, they usually place as many cards as possible to do a lot of damage on the first turn. Once that turn was over, the battle would start to go in my favor.
Batalla con veneno y poco mana, en estos casos suelo elegir un buen tanque en combinación con alguna carta que tenga la habilidad de purificar. Pero en este escenario en particular por tener tan poco mana y no poder usar escudo tengo que manejar los recursos de la manera más eficiente posible.
Elijo a Djinn Renova como tanque por su habilidad de subir 1 de vida que sumado con Mother Khala termina siendo +2 de vida en total, que me va a ayudar a resistir el veneno.
Silvershield Bard encaja perfecto con lo que necesito, pero tiene una gran desventaja y es su debilidad por tener poca vida, incluso con el adicional que gana.
Feral Spirit va a tener una doble tarea, por un lado debe eliminar las amenazas y por por el otro tiene que servir de escudo para que se pueda purificar al tanque.
En cuanto al rival, generalmente suelen colocar la mayor cantidad de cartas posibles para hacer mucho daño en el primer turno. Una vez pasado ese turno la batalla comenzaría a estar a mi favor.
The Battle / La Batalla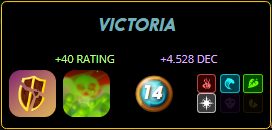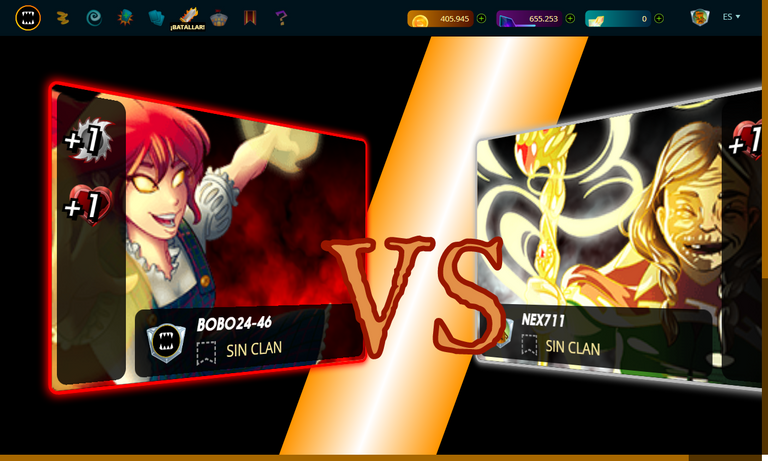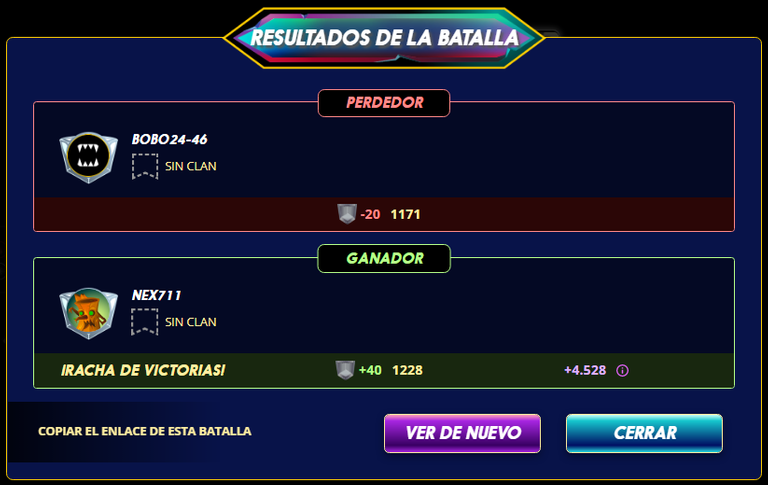 Did your strategy work? What will you try differently next time? / ¿Funcionó tu estrategia? ¿Probarías algo nuevo la próxima?
It worked as expected although it was a very tough opponent, the additional life gained to withstand the blows of the first turn was key. The combination of tank and purifier is a strategy that I will continue to use.
Funcionó como lo esperaba aunque fue un rival muy duro, fue clave la vida adicional ganada para aguantar los golpes del primer turno. La combinación de tanque y purificador es una estrategia que seguiré utilizando.
Do you like the Feral Spirit? Why or why not? ¿Te gusta Feral Spirit? ¿Por qué?
It is a card that I used to give him more utility because the life element was focused on direct damage, now ranged cards are more useful and make a greater difference.
Es una carta que antes le daba más utilidad debido a que el elemento vida estaba enfocado en el daño directo, ahora las cartas de rango son más útiles y marcan una mayor diferencia.
Start your adventure in splinterlands / Comienza tu aventura en Splinterlands
---
---