Light Splinter: Prismologist
Welcome all! I wanted to showcase one of my light splinter cards that I find quite useful especially in divine shield, snipe, and ranged allowed to attack from first position battles.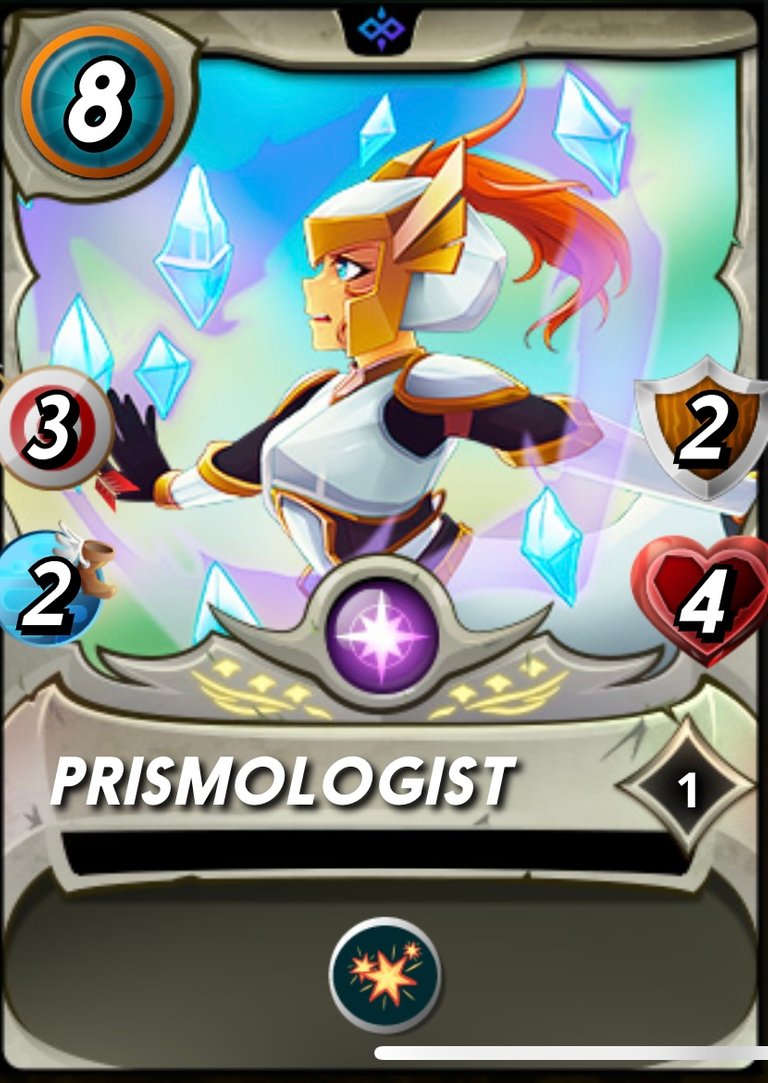 With her blast ability she is very good at taking down multiple foes at once or at least softening them up for a takedown!
Truthspeaker is almost always a must have with a Light splinter battle as he gives everyone armor.
Below is a recent battle I won with her I hope y'all enjoy!
https://m.splinterlands.io/#/battle/game/process/sl_9507dd6ef6645d5daa95d76b4c13235d
Thanks for stopping by!
---
---