Peaceful Giant, a sleeper OP tank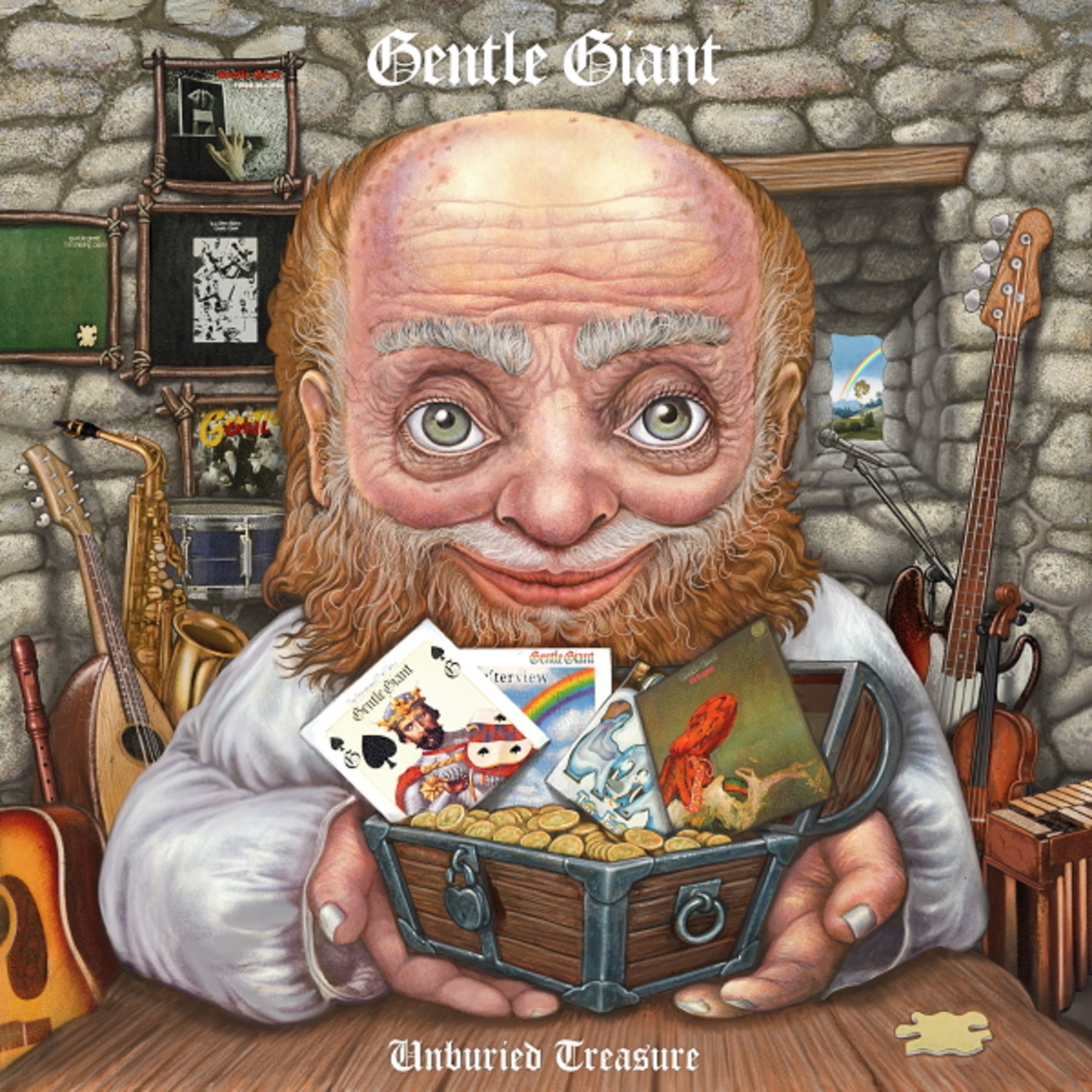 There have always been stories of Giants in the Splinterlands, but recently they began to arrive. They bring tales of a home far across the water that they had to flee from a terrible threat. Luckily, these refugee Giants mean no harm to the Splinterlands. Most of them arrived by swimming across the entire Outer Ocean.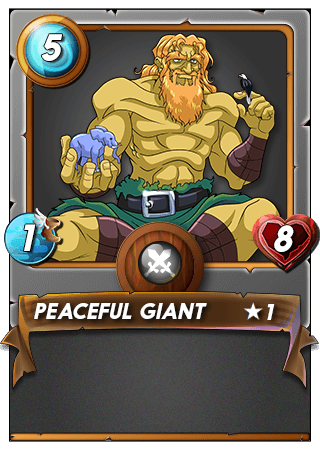 STATS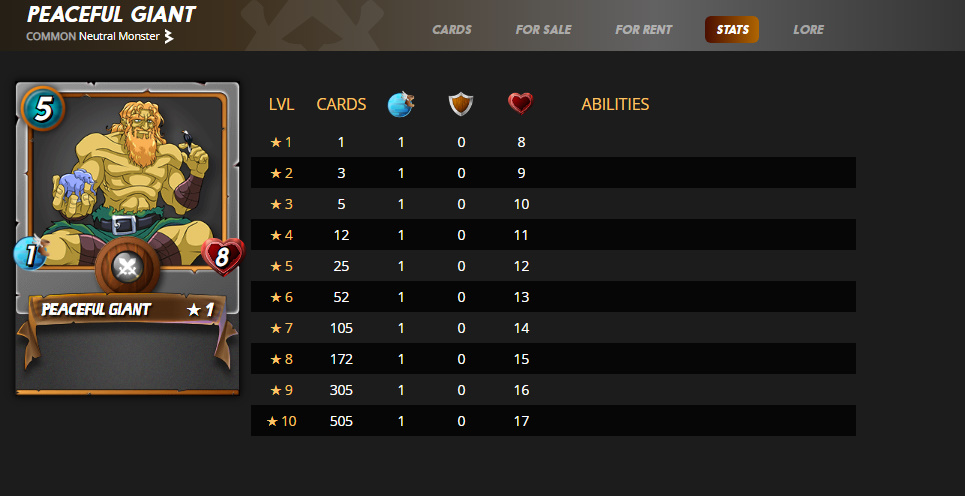 ABILITIES
Peaceful Giant does not have any abilities. Instead, he was given amazing health with decent mana to act as a tank.

Rent/buy cost
This is the rental cost of
Peaceful Giant
at the time of writing this article.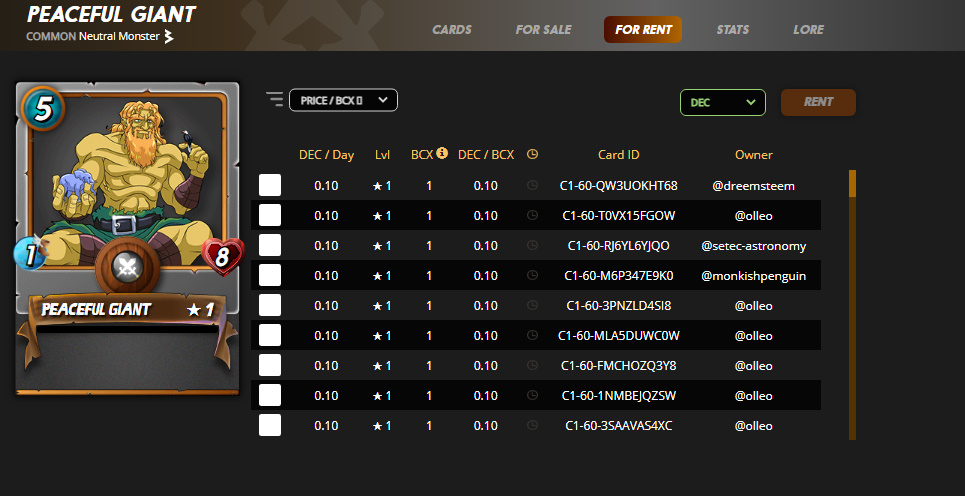 This is the purchasing cost of Peaceful Giant at the time of writing this article.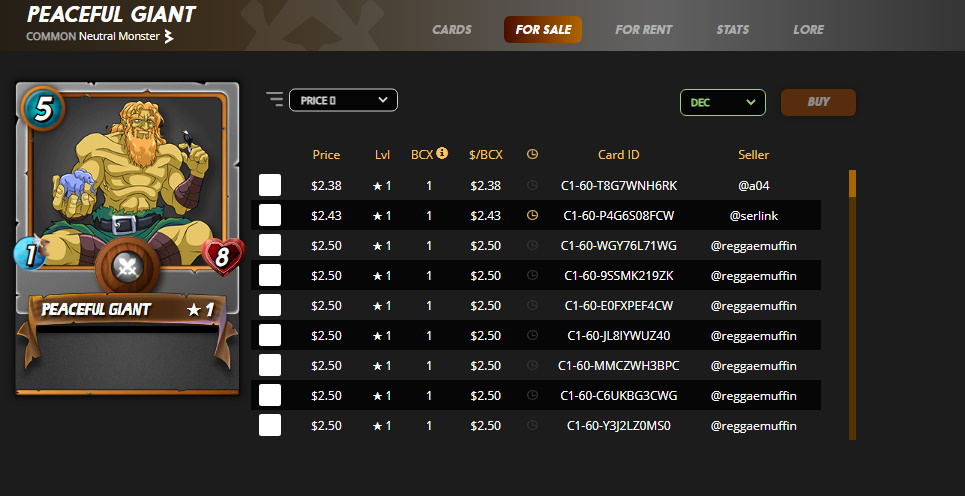 Positioning
Peaceful Giant is a drain tank. I call these creatures "Drain Tanks" because their main purpose is to soak up damage. Since he cannot attack, he's safe from Mylor or any creatures with Thorns or Retaliate Ability (chance of attacking back when hit by melee attacks). These are the reasons why I use drain tanks more instead of "Damage Tanks" or those with tanks that can provide damage.
Rule Sets
Since Peaceful Giant is a drain tank monster, I'll exempt him from all rule sets. He's a neutral monster which means you can use him in any elements. He has high health to endure
Earthquake or Poison Rule Sets.
. I honestly don't see any demerits except for those when you cannot use him like he's forbidden like Even Rule set or No Neutrals.
You can see the rule sets here.

Compatibility
Peaceful Giant is compatible in any team. He's particularly useful
in sniper teams against other snipers
. Snipers always target those with no attack, then those with magic damage, then with ranged damage. Since Peaceful Giant does not have any attack, he's a priority for snipers in which, he would do his purpose, to soak up damage.

This is a replay of how I use this card and take advantage of him being a drain tank.
Click here to watch the replay

Final Remarks
Peaceful Giant is not commonly used by new players but probably one of the best tanks in the game for new players. I remember when one of my referrals asked me why I was using cards like Peaceful Giant or Kelp when they don't have any attacks. In theory, she's right. It's better to use someone as a tank that can inflict damage BUT when you put Mylor Crowling into the equation, everything changes.
Mylor Crowling, for those who's not familiar, is an Earth Summoner that gives Thorns Ability to all his creatures. Thorn inflict 2 damage to any melee attacker that attacks other creatures with thorns ability. This means that your tank with melee damage is now a ticking time bomb. He would take 2 damage every turn plus all the damage he would be taking as a tank.

Cover is called "Gentle Giant's Unburied Treasure" that I found on Google under Grateful Web.

If you have any questions, suggested combos, any violent reactions, feel free to comment it down below.
Good day and see you in the Arena.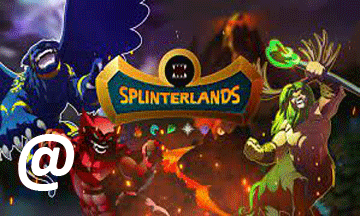 ---
---