Is SPS Still Undervalued at 70 cents?
It is hard to put a price on the value of SPS. Some people don't see any value in it and have sold off their stake. Others continue to power up and hodl in anticipation of higher prices with more players joining the game.
Personally, I think SPS is terribly undervalued, and it is because of one simple reason. Despite the fairly large player base, it isn't on any of the major exchanges. Here's the CMC screenshot: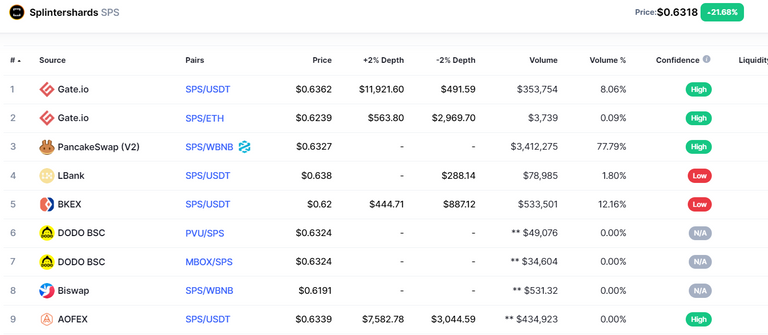 No insult to any of the exchanges on the list but they aren't big by any means. Let's now compare the exchanges that Axie is on: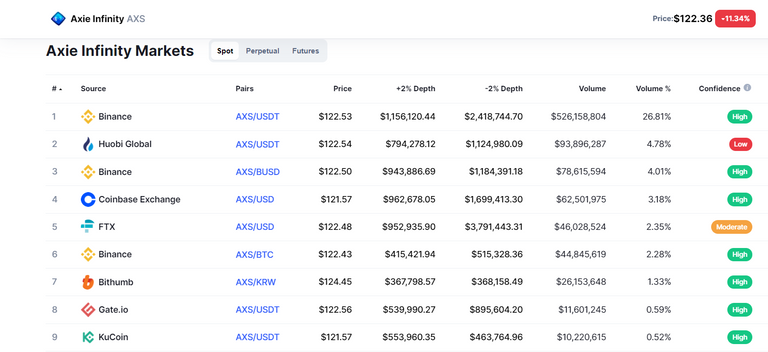 See the difference? There is Binance, KuCoin, Coinbase, Bithumb etc. Bigger exchanges attracts bigger wallets. Even a dead game like AlienWorlds is valued more than Splinterlands because it is on Binance.
All it takes is one major listing which I'm fairly sure will happen. It is easy to forget but SPS is only about 2 months old.
So why aren't you buying?
I plan to but I think I will be able to get a good discount after the Chaos Legion pack presale is done. This plan may be spoilt if a big listing is announced around that period but we shall see. I'm definitely not selling any SPS just yet.
Standard disclaimer about this not being financial advice. DYODD.
---
---