Sharing My Daily Quest ( Earth Quest ) & Buying A Chaos Legion Card Pack from Reward Credit(s)

Hello!! Splinterlands Friends!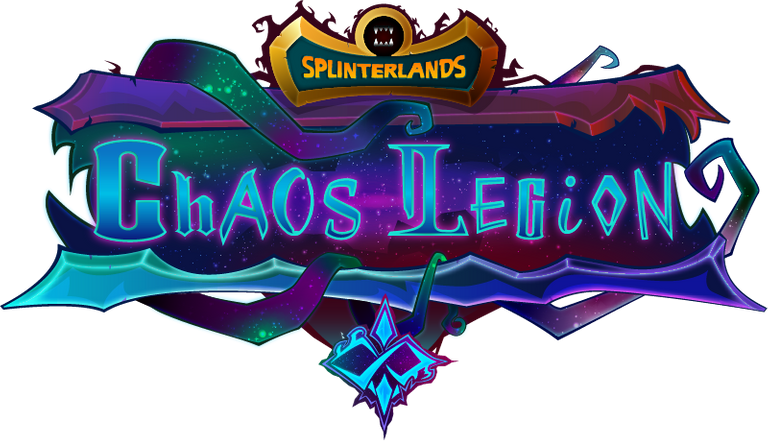 I found Splinterlands game to be one of the best games on the hive blockchain.
I became a Splinterlands game player.
I've been playing Splinterlands about a month.
As a result, I became familiar with the Splinterlands game as I played it every day.
Today I finished a Daily QUEST in Splinterlands.
Today's Battle quest is "Earth Quest".
I am currently playing in the Bronze III League.
As a new player, my rating is still very low.
I have to work on gaining power gradually by playing regularly.
There is no reward in the Bronze III league. I still do not have enough power to qualify for the Bronze II league.
Today I had to play a lot of games to complete the quest battles.
I want to share my Earth Quest battles I played today.
Attacked by Earth Summoners.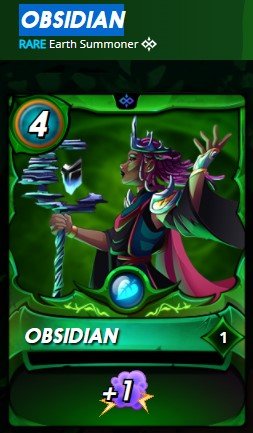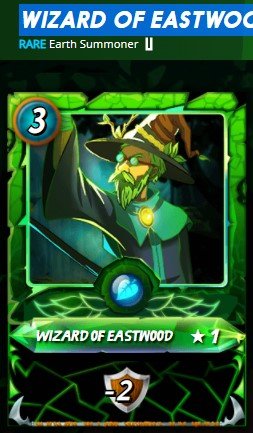 ---
---
Battle 1
Battle Rule : Standard
Mana Cost : 24
Allowed Summoner : All Summoner
My Line Up are as follows:-
Position (1) 1st Tank : UNICORN MUSTANG,
Position (2) 2nd Tank : MYCELIC SLIPSPAWN,
Position (3) Follower : GOBLIN THIEF,
... Are used in the program.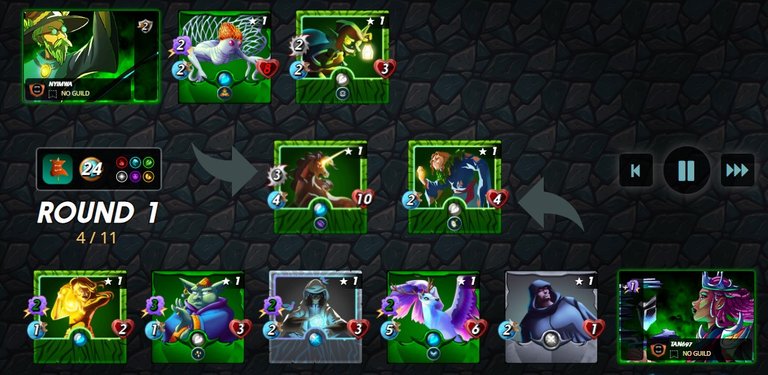 My opponent team using Earth Summoner too. Oops! His Line up is very strong with Magic attackers.
This battle was fought until Round 5 and won.
I can not believe I won this match.
I was happy to win this difficult battle.
If you want to see the full battle gameplay, please click and see the Battle Links. Thanks You.
After winning the Five Battle with my Earth Summoners, My Earth Quest is complete.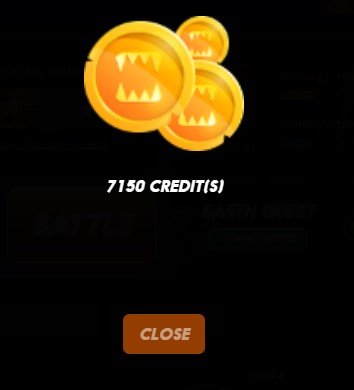 Here is my Quest Reward I received today.
"7150 Credit(s)" .
WoW !!! A great special rewards, it is awesome.
This is my first big received from quest rewards.
This is the best I have ever received in a quest battle rewards.

---
---
Ok let me thought here. I want to buy the new card packs "Chaos Legion Cards Pack". Now I have get ( 7150 Credit(s) ).
That is enough to buy one pack of the new Chaos Legion Cards Pack.
So I have determine to buy a new card pack.
And then I make the process of buying a new card pack by the way of buying with Credit(s).
Here is some images from my buying a Chaos Legion Card Pack process.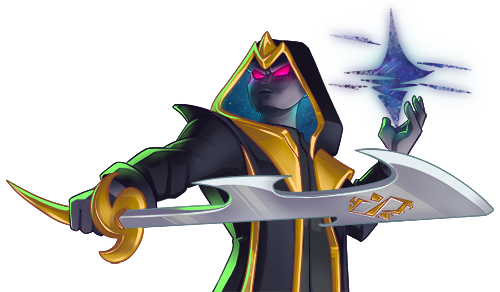 Buying With Credit(s)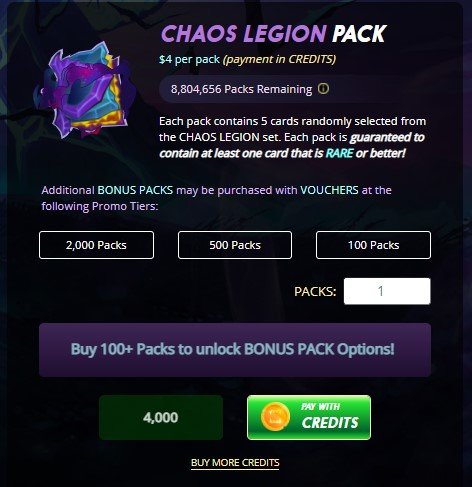 This is the Cards I received after Revealing the new Chaos Legion Card Pack.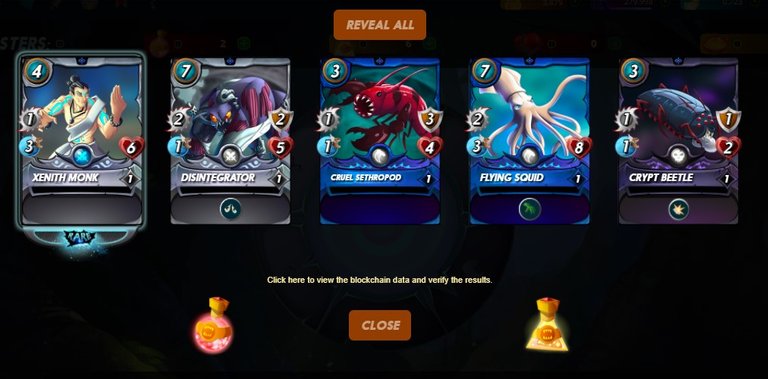 Special thanks to Splinterlands for fulfilling one of my wishes to purchase the Chaos Legion Card Pack.
---
---
Good luck Splinterlands players.
Thank you for visiting my post.

Thanks You Splinterlands
---
---