Splinterlands suggestions
Hello everyone! I'm making this post to share some suggestions I submitted on the feedback site. If you have any suggestions and would like them to be voted on, you should post them there!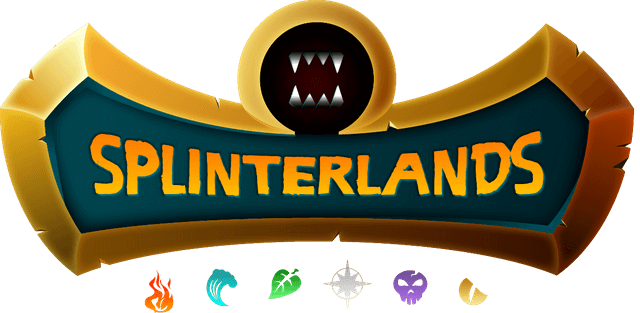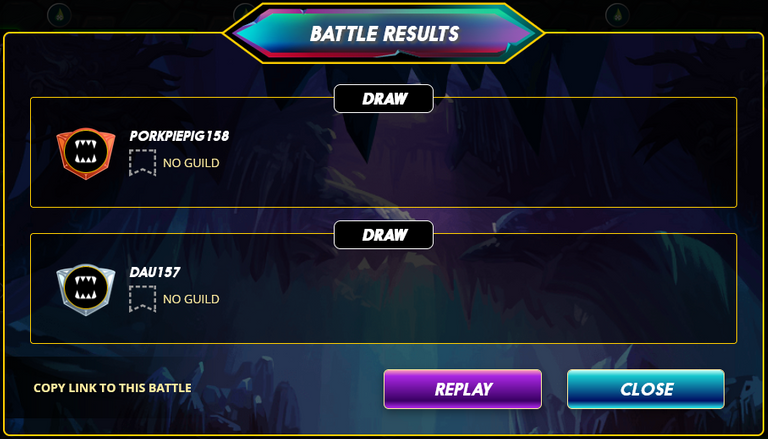 I'll start with a small one. I think I speak for everyone, getting draws is very frustrating and feels like a loss. Unless you are on the verge of ranking up/down or fighting for the leaderboards, it is basically a loss. However, drawing shouldn't be as punishing as a loss. Right now, the only benefit of a draw is not losing rating, otherwise, it breaks winning streaks, consumes ECR and doesn't get you any DEC. My suggestion is that it should either not consume ECR or give each player half the DEC they would have gotten had they won. Breaking the winning streak is a given. You didn't win so it breaks. Not consuming ECR is probably more difficult to implement so,, giving half DEC to each player should be the best option. A draw is not a loss and it shouldn't be as punishing as one. Even professional sports give points for drawing.


I'm not just talking about earnings, that is only part of the problem. I agree that a change was needed in order to make existing players who have some money to invest in the game to put that money into their main account instead of creating a bunch of new accounts. However, I think the way it is now, it's not good for new players and it might scare them away before they even try and get into the game. Allowing players to earn on Novice and Bronze 3, with some limitations is a good way to do that. By limitations I mean for the first X games, or first X wins, or, my favourite, up to X DEC. If a new account can earn up to a certain amount of DEC, maybe 50, that won't be a reason anyone will make new accounts. 50 DEC even at its all time high, was always a fraction of $10. This allows new players to earn while trying out the game and give them some DEC so they can start renting, when they are prepared to move into Bronze 2. One thing I really don't like hearing from Aggroed is when he says that this isn't a free to play game so players shouldn't expect to earn by investing nothing. To actually be able to earn, you have to pay, at least, $10. This can never be free to play. I think it's only fair that are able to start everything from just investing those $10. What usually happens is that players thinking they would only invest those initial $10, end up investing more. That's what happened to me.
But it's not only about earnings. Most players don't go searching the internet for guides. They just want to play. The game should provide better tutorials and instructions not only for playing but also for how everything works, including renting and how they should make use of the first X DEC they can earn to rent and be able to earn more.


This is something that has affected me several times already and it's always very frustrating and annoying. I've also seen other players affected by this chatting on live streams. In my opinion, things should be simple. Any player who had enough rating and CP, should get the rewards for their ranking, no matter if, how and when they got those cards. However, if some limitations are needed, they need to be more clear and there needs to be a way to know how much CP you actually have for daily quest rewards and a timer for when the rest of the CP will count. I know there is a hive blog post about this, but this information needs to be in the game and what's said in that post isn't consistent with my experience. I've talked with support about this and even they don't know exactly how it works because their response was "I believe it works like this...". Another time I contacted support, they gave me a link to check my "adjusted power" but it only shows the power I had at the time they checked. I'd love something like that where I could check it at any time.

Conclusion
I love Splinterlands and I want this game to grow and to become better and better. That's why I'm making these suggestions and trying to get attention to them. Feel free to give feedback on my suggestions and even post links to your own, so they also get more visibility. Thanks for reading!

I got all these dividers from here. A big thanks to @flauwy for providing all this to the community!
---
---