I bought a land plot in Splinterlands for many lucrative reasons!
Yes, the time was finally here for me to buy a land plot in Splinterlands! A couple of months ago, when the price of a single land was around 500 Hive (on Hive-Engine) I was so angry that I did not buy at the 300-hive mark. So, I said to myself that if the price of land touch the 300 mark again I will be prepared. For a couple of days ago I thought I would miss my second chance to buy a land when Splinterlands announced their roadmap for 2022. My initial thought was that the price of land would now pump. Luckily for me that did not happen, there was more of a decline in the price, so I managed to buy a piece of land for 275 Hive! I was thrilled, finally owning land in the most active blockchain game in the world! I must admit that it is a good feeling!
If you look at the price chart (90 days chart) below you can see where I bought, and it really looks like I have bought at the rock bottom (solely in this chart). I will say that my buy is giving me an edge of what's coming. Hopefully we see some price movements in the right direction (up), but it really doesn't matter to me right now because I am going to own land long term, no matter what. If the price drops even lower, I might start with some speculative moves.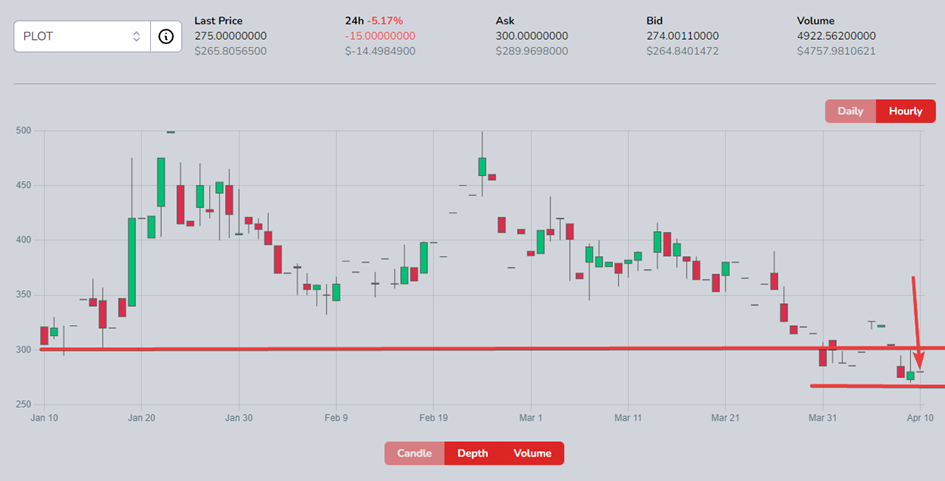 Source: Hive-engine.
WHY ARE WE SO STOKED ABOUT OWNING LAND?
Vel, the obvious number one reason is the new value creation it will give the players for as long as this game exists. Most likely there will be passive income opportunities and for every individual out there that is lucrative. They who says something else should go and take a nap, then wake up and rethink their own state of mind.
The second reason, or it is probably as good as reason number one above but… Ye, we do not know that much yet but the team behind Splinterlands are going to add an additional game within the game. It is said that you could create your own cards and spells that only players where able to mint, meaning you could not get it from any booster (this is not set, and this might change in the future). So, let's say you mint something of a legendary status I would bet that this legendary thingy would sell for a lot of monitas and that is just very lucrative. Then you have something commercial and commercial means business and business means money. If this is supposed to happen it is just groundbreaking, not only for Splinterland but for the frigin gaming industry! I really hope that Splinterlands is the first mover here, then they will probably create even more millionaires. That must be such a good feeling – not only are they making themselves wealthy, but they are also making other people wealthy. Nothing is better than that!
The third reason of why we are stoked about land is that it is not just a new element to the already existing card game, but it is going to be more like an empire-building game. We all remember age of empire, right? Ye, I bet Splinterlands will focus more on discovery and find ways to optimize the value that can be generated by a piece of land. Then we suddenly have a lot of more strategy initiated which again can create even more blog posts about Splinterlands. Then, we will get those nice synergies that we did get back in autumn of 2021.
Anyway, if you do not own any plot yet you better start thinking about what it can do for you. Ye, I know that you could probably spend those 275 Hive and buy packs or SPS but if you do not own a single plot, it is probably a good addition to your Splinterland portfolio - do not put all your eggs in one basket!
DAILY QUEST REWARDS
My daily quest done in about 10 minutes, 5/5 wins – I am starting to become a beast. "I Think that I will start to think" about advancing to diamond, lol! I will get to champion but I have slowed it down because I will probably get to Champion for free in modern gameplay. One of my end goals is to become top 30 in Champion for those sweet DEC rewards you get from ending a season. Throwing out some big goals here mates, lol! However, here is my daily rewards and it is pretty sweet, especially when you look at them LONG TERM. Have a nice day Hivers and Splinterlands players! See you in game and on the blockchain!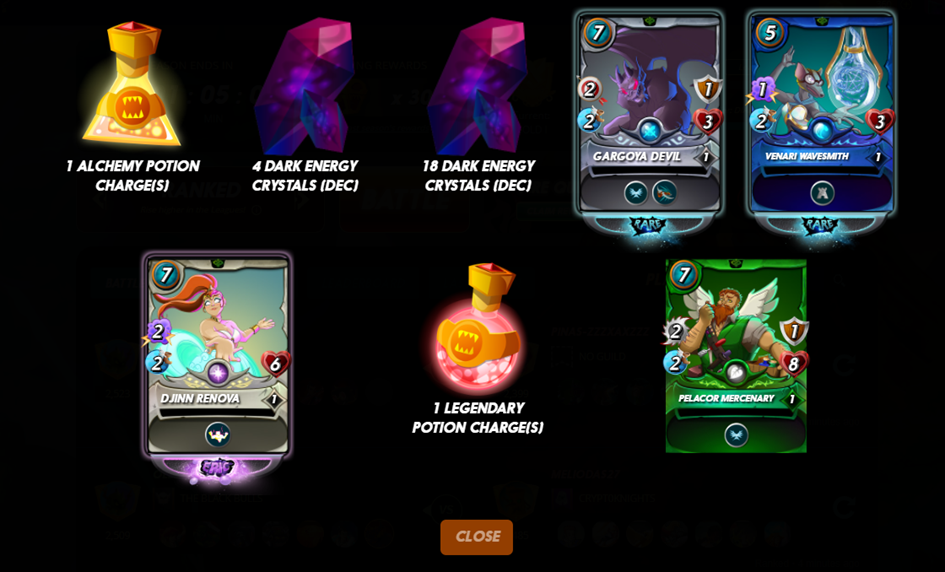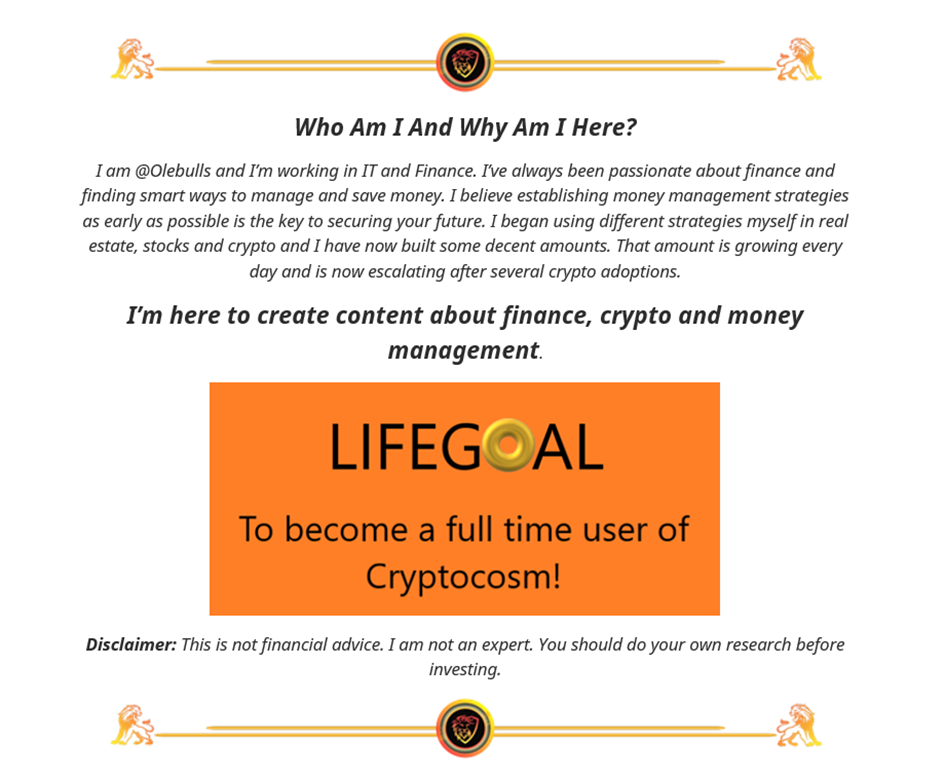 Cheers
-Olebulls
Posted Using LeoFinance Beta
---
---