Champs I in this hard season.
Hi Splintermaniacs!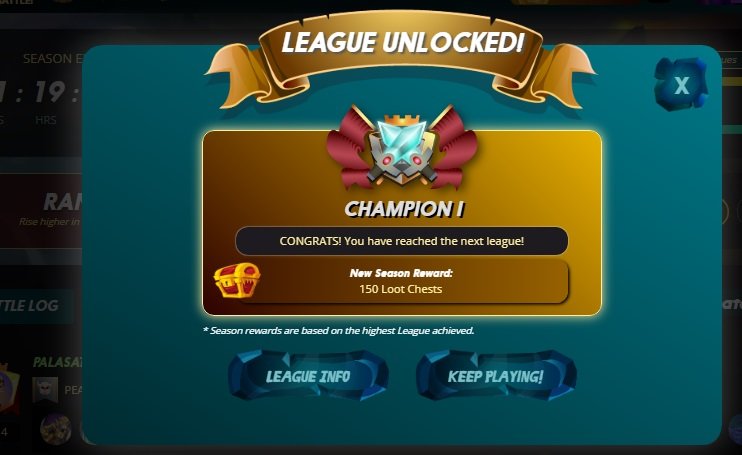 This season has been tought in Champions since the separated leagues came in, I had a lot of high levelled rivals many of them bots with maxed teams, that aren't easy to win against.
Luckily had a good streak managing to repeat my precedent rankings, unexpectedly because the perspective of getting 3700 pts this season seemed quite far.
Lets see if I have some luck on the rewards and I finally get that first GFL. With two years waiting for it should be enough 😭
See you on the next season buddies, I hope you all a good season rewards and much luck in the battles to come until the end this season.
---
---