Seasonal Chaos
As usual, I am late to the party, like I have been in Splinterlands from day 1 but have not been in Splinterlands. Good and deep, ya know.
Currently, I am playing at max Gold 3 which requires only 100K CP with my other 60K CP delegated or rented out. Now I make enough to probably rent my way into Gold 1 or higher but all good things in time.
I think for many end of the season can be pretty much chaotic as many of my rentals got renewed and twice a card I wanted to buy just poof disappeared.
Anyway, here are some of the first rewards, and fortunately although I did not get much DEC I did get card heavy loot.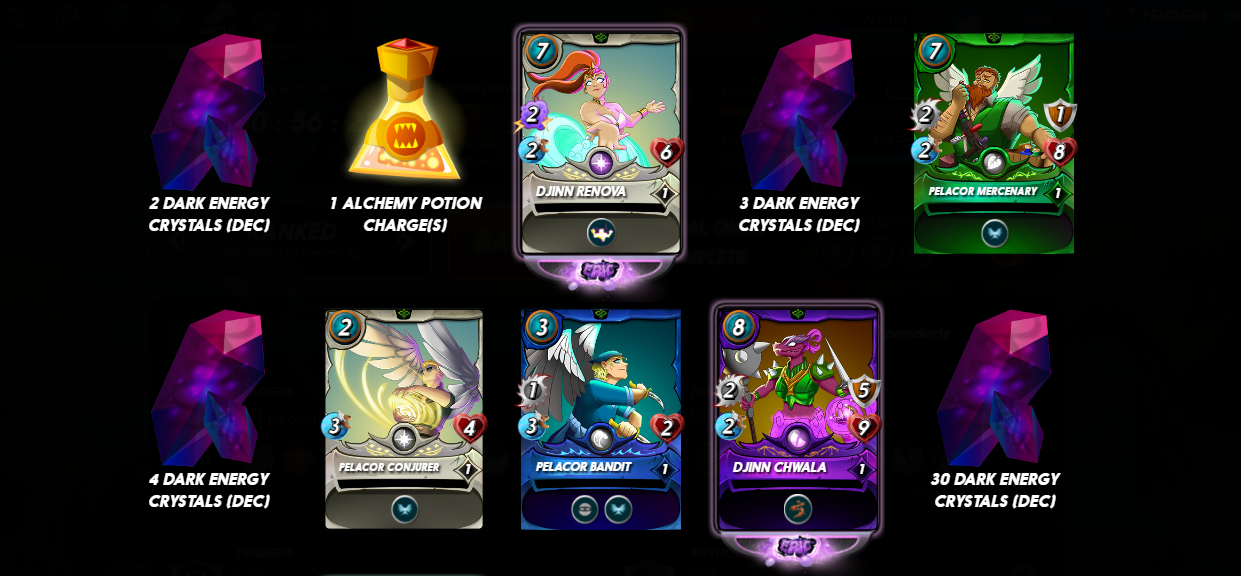 Two epics from the first row, not bad. I am a bit on the fence with dragon cards because I just don't use dragon all that much. Recently though a few games require me to use them because actually upgrading my summoners will cost a fortune past Level 4.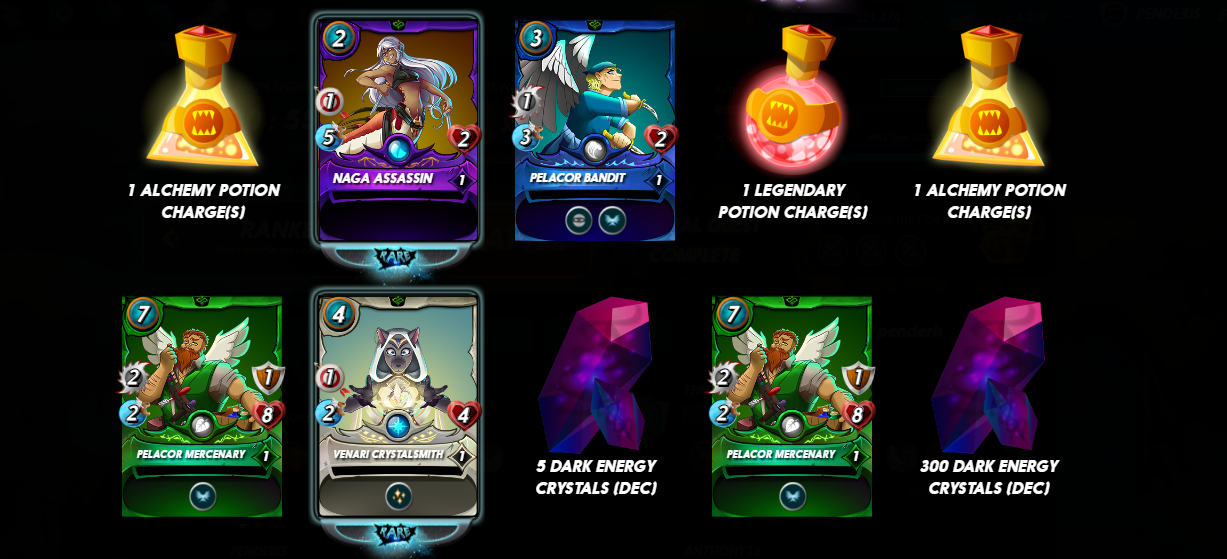 I do like the new healing arrow chica for light, and that also means you have someone with tank heal whether it is uneven or an even game. Heck double it up sometimes, the more healing the better.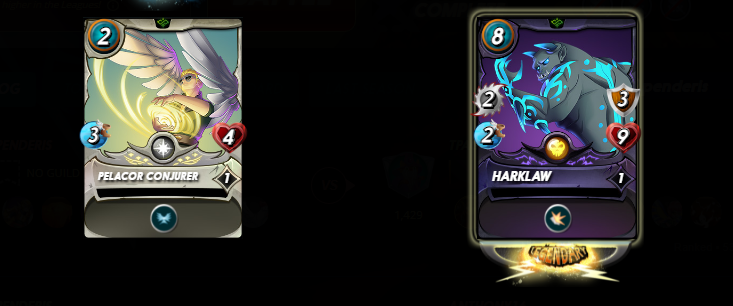 Finally, I got a little Legendary card and my total card rewards end up at about $40 worth. That is what makes me think maybe I should just rent my way to Diamond and all, prep for chaos a bit more and like I have been doing is trying to get quite a few of some reward cards I think will still become worth a lot.
For now, the Bot plays my games, for the most part, I sit back and come in near the end to push it over the threshold and all is well.
On the topic of vouchers and the promo sale... Well, I am just selling it, for now, I would not mind getting a chance for good airdrop cards but I also am not in the habit of chasing the sun.
---
---