SHARE YOUR BATTLE Weekly Challenge! DRAGONS!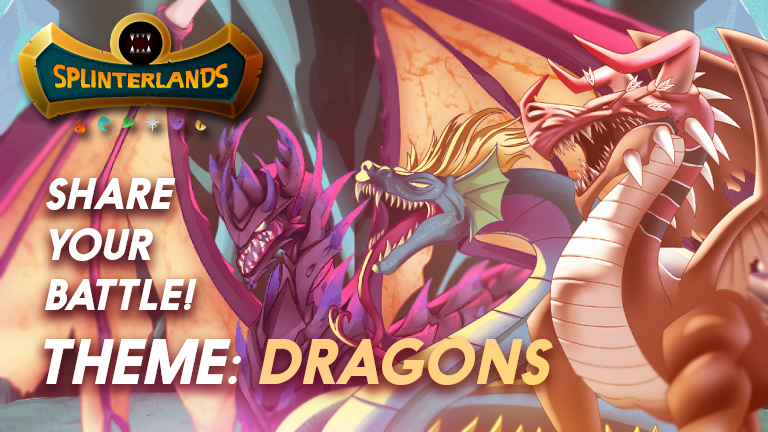 Today I can share a battle with a Splinter I often struggle with. Mostly, I don't know if I should use the Dragon splinter or a "regular" one. Let's see how this worked out this time.
---
The Ruleset

Mid mana with Super Sneak and only Fire, Death and Dragon allowed. Assuming my enemy will play some sneak play, I choose the Dragon splinter to put my Naga with 5 speed in the back. Let's see if this worked!
---
The Lineup
| Card | Ability | Reason |
| --- | --- | --- |
| | -1 range attack and -1 speed | The -1 speed was key for me due to the assumed sneak play and my Naga in the back. |
| | Thorns | A tank with thorns is perfect when assuming a heavily melee play. |
| | Flying | Just a backline protection. |
| | | Another backline protection. Also with super sneak, he is able to attack! |
| | Life Leech | Due to the magic damage, it is very likely that the Life Sapper will gain +1 health each round. Only void is nasty, but this is not assumed due to the ruleset and the given splinter. If he goes into the first position, he should have enough health to be a nice secondary tank! |
| | | With 2 attack for 3 mana this is a decent choice! |
| | | The key of my play. 5 speed and the -1 speed for the enemy should makes him miss a lot (hopefully) and protect my damage dealers. |
---
The Battle
Round 1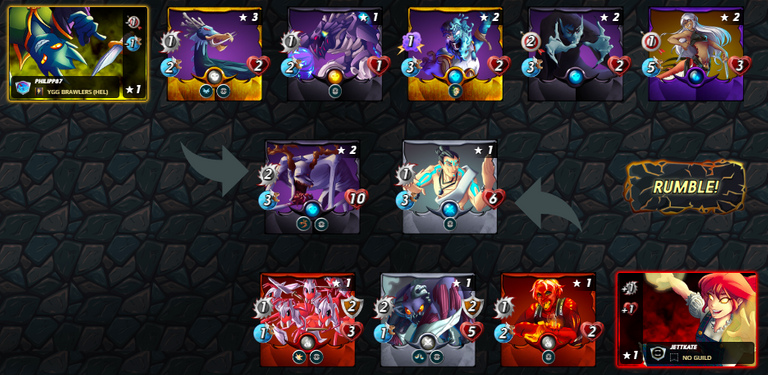 My opponent went for melee as assumed. The Antoid Platoon is very nasty in combination with the Disintegrator, because all my 1 attack monsters (melee + range) will make zero damage. But the Life Sapper has magic attack, so this should be ok if he survive long enough!
Round 2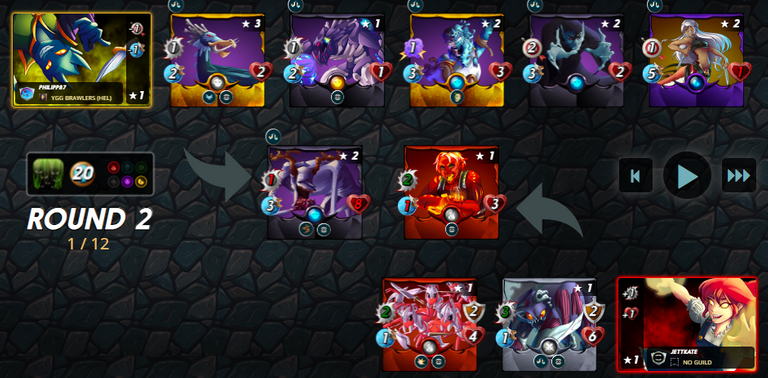 In round 1, I was able to kill the enemy tank and my opponent missed my Assisin 1 time. My Tank is still alive and the rest of the team looks helthy as well. In Round 2, I have to go through the Radiated Scorcher to hit the Disntegetrator, which has the most damage output!
Round 3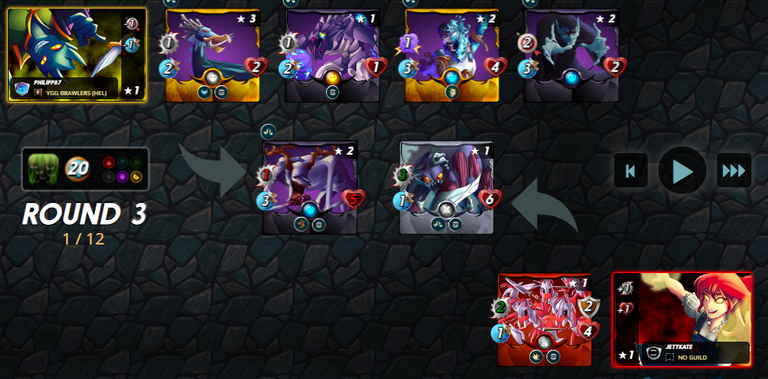 My Assassin is gone, but I have got enough damage output to go through the rest of the enemy team, isn't it?
Round 4 - 6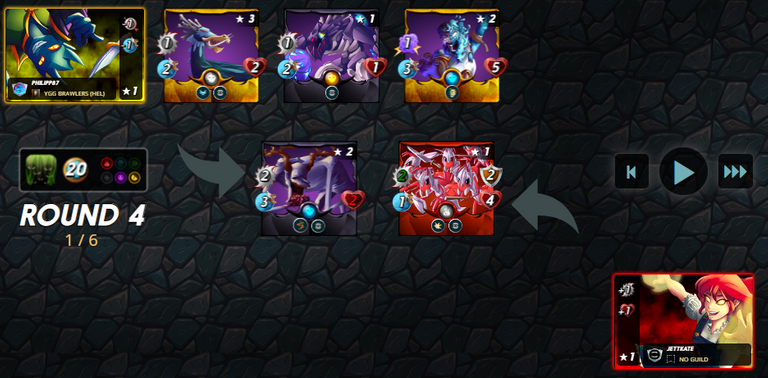 My Position 2 and 3 doesn't do anything here, but I have got my Windeku and the Life Sapper go hit the Platoon. Thanks to the magic damage and the Life Leech, the Life Sapper could do this job on his own as well :-)
---
The Rewards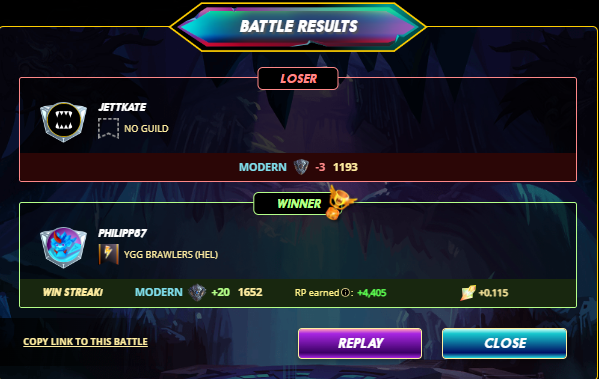 ---
Conclusion
My Naga Assassin missed 1 shot, I was assuming that this would be much more, but thanks to my Life Sapper, I was able to go through the Platoon at the end! A good mix of attack in this low-mid mana match!
---
---