Phoenix Arcade: Heavenly Fray Tournament Results!
Welcome to Phoenix Arcade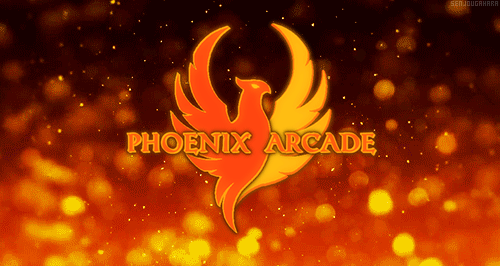 Our Fourth Themed @splinterlands Tournament is complete! We had a great turn out and some really tough competition this round! We had a total of 91 players this time who played some really great matches! Thank you to everyone who participated! We look forward to seeing you all in next week's tournament Graveyard Wars

Heavenly Fray Tournament Results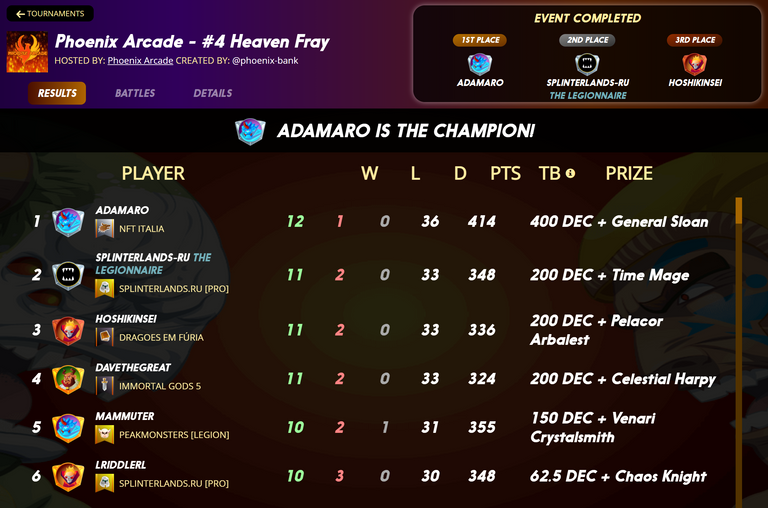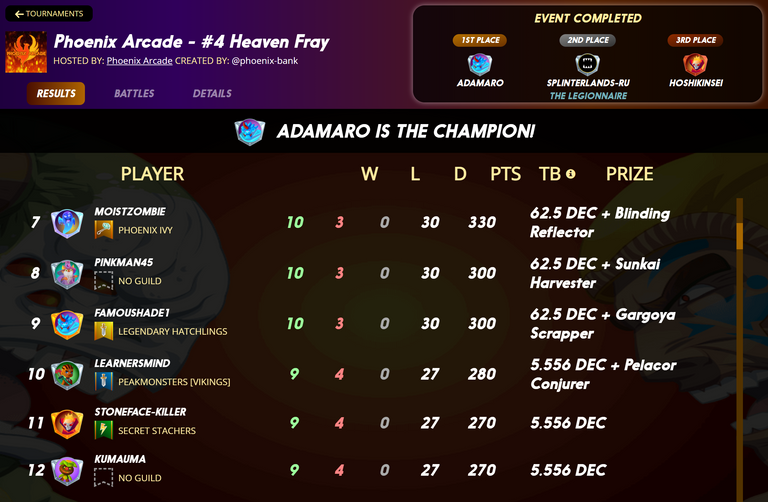 Here's the results for the top 10 Performers in the tournament! We had a massive amount of ties this Tournament, so DEC prizes were split all the way down to 18th place. Card Prizes have already been sent out to Top 10 and you can check the explorer Here :
1st - @adamaro - 400 DEC + General Sloan
2nd - @splinterlands-ru - 200 DEC + Time Mage
3rd - @hoshikinsei - 200 DEC + Pelacor Arbalest
4th - @davethegreat - 200 DEC + Celestial Harpy
5th - @mammuter - 150 DEC + Venari Crystalsmith
6th - @lriddlerl - 62.5 DEC + Chaos Knight
7th - @moistzombie - 62.5 DEC + Blinding Reflector
8th - @pinkman45 - 62.5 DEC + Sunkai Harvester
9th - @famoushade1 - 62.5 DEC + Gargoya Scrapper
10th - @learnersmind - 5.556 DEC + Pelacor Conjurer
Again, thank you to everyone who joined us in the Heavenly Fray Tournament! Stay tuned for more information on our next tournament Graveyard Wars!

Phoenix Arcade is Recruiting! Find out more: HERE
Join us for fun and games, contests and prizes in our Discord: HERE
Follow us on Twitter: HERE
---
---