5 Things I Wish I Knew When I First Started Playing Splinterlands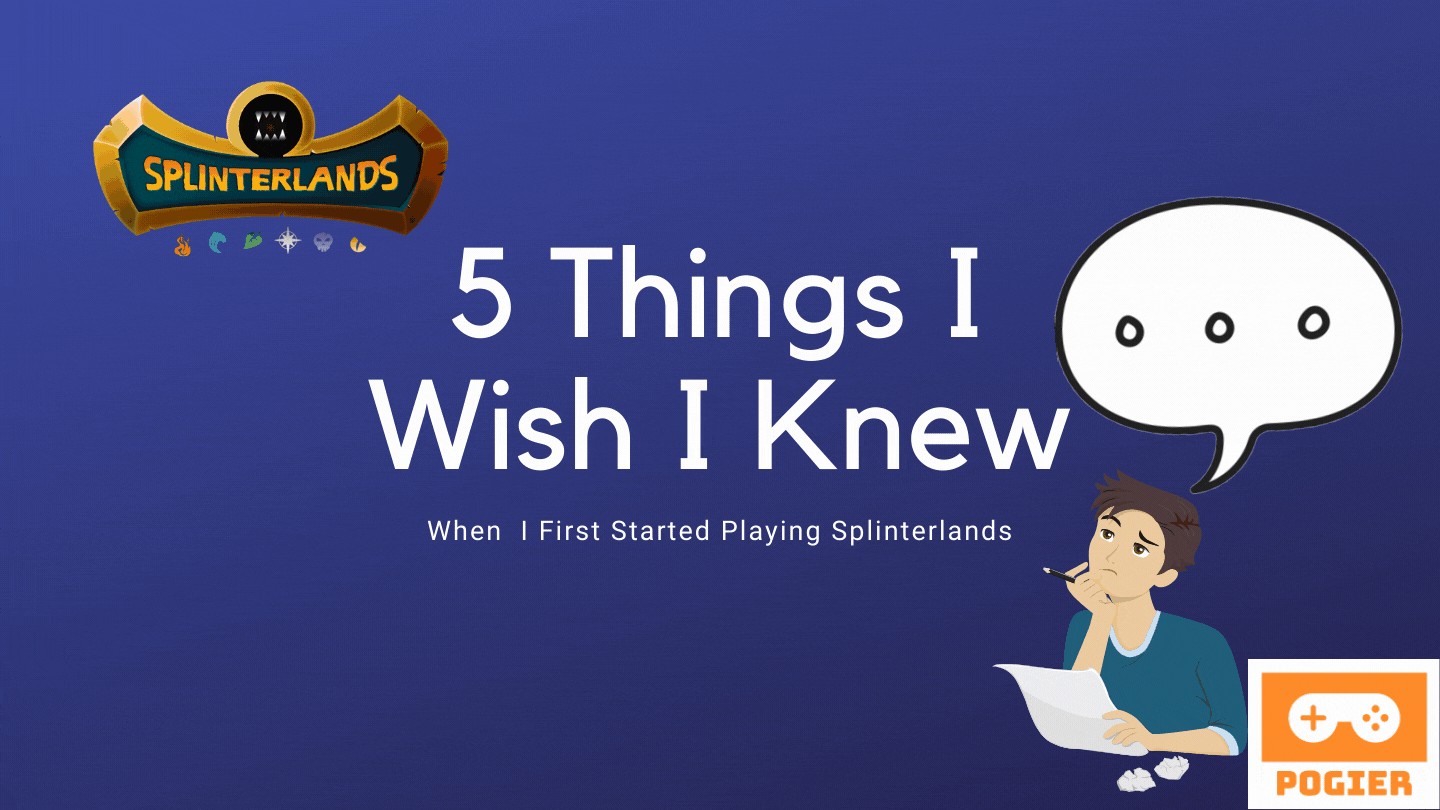 When I first got into the game, I watched a lot of youtubers and read a lot of guides so that I could learn the game faster and see if I should put more money into it. As no one will give you financial advice, you really have to do your own research (the Official FAQ is a must read). But what's next after deciding to play the game? Here are what I think you should focus on after taking that first step.
---
1. Learn the Ropes
A lot of people will tell you to just play the game and eventually you'll understand it. They're not wrong with this but to understand the game mechanisms, you have to get to know your cards!
To start, go to the upper left part and click on Cards.

Once there, the default settings is you'll be able to see your playable cards, which include the free starter cards (marked with S on the upper right). From here, hover over a card's abilities and you'll see text regarding what they do.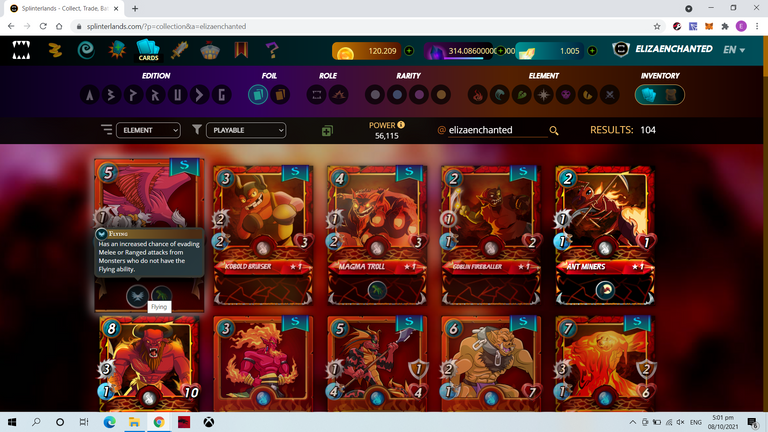 I suggest reading each and every one of your cards and understanding their abilities and strategizing. If you have a hard time understanding how abilities work, check out the Fandom Wiki for a short explanation on each ability. Now as you play the game, you will eventually find out how fun things are and it's time to move on to the next step.
---
2. Decks Not Cards
Making your Deck
The fastest way to get stronger is to understand the league rules, and build your deck around it. My mistake was just buying cards I thought were awesome but in hindsight didn't provide much benefit to my account. The question you have to ask is which Splinter did you have the most fun? By building a deck around where you have the most fun with, you'll surely enjoy the game even more!
Once you've decided, here's a little trick you should know!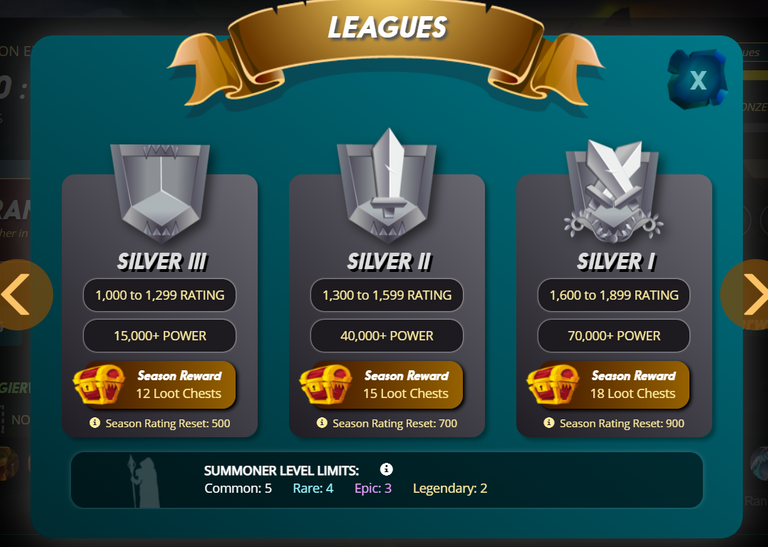 You should learn to utilize the limits of your league. What does this mean? See the summoner limits at the bottom? Those are the max levels of the summoner you can bring in per league you're in. The higher the league, the higher the summoner you can use, which means higher leveled monsters! Let's check out Pyre for example.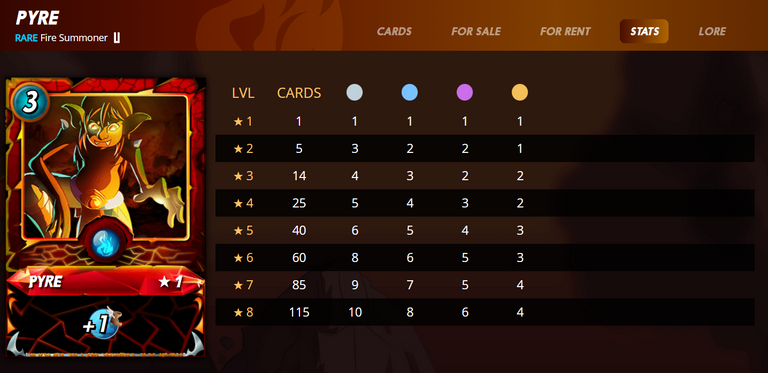 For the Silver League, we can use up to a level 4 Pyre (Rare Summoner). This means the monster levels you can use are Level 5 Common, Level 4 Rare, Level 3 Epic, and Level 2 Legend. As far as I am aware of, all the cards follow this rule which limits the maximum level of a monster you'll encounter in a particular league.
Using Third Parties
Learn to buy your cards at low prices using the available third parties. I always refer to the tips by my favorite Splinterland youtubers
@bulldog1205
and
@infidel1258
.
(Unsupported https://www.youtube.com/watch?v=KNNLmxs_ruU&t)
(Unsupported https://www.youtube.com/watch?v=itR4CScCjnk)
---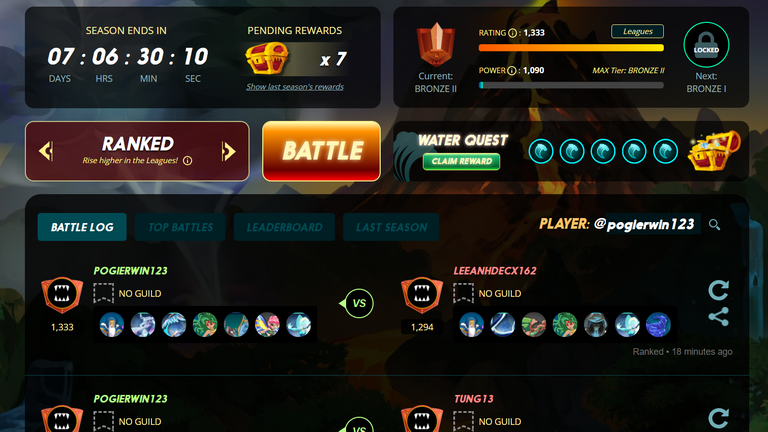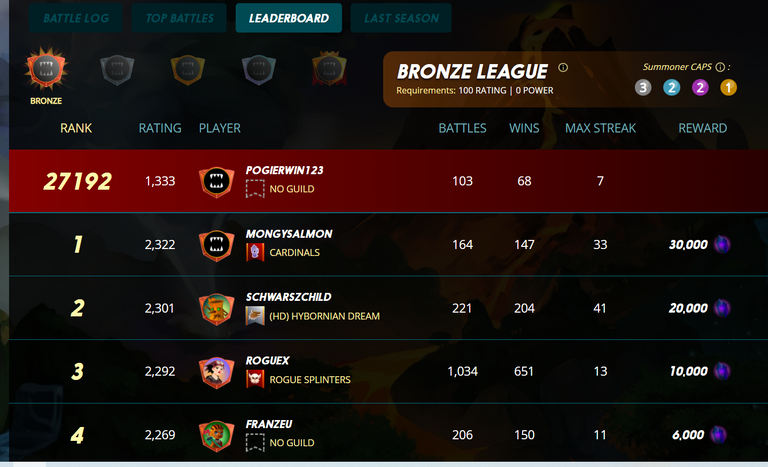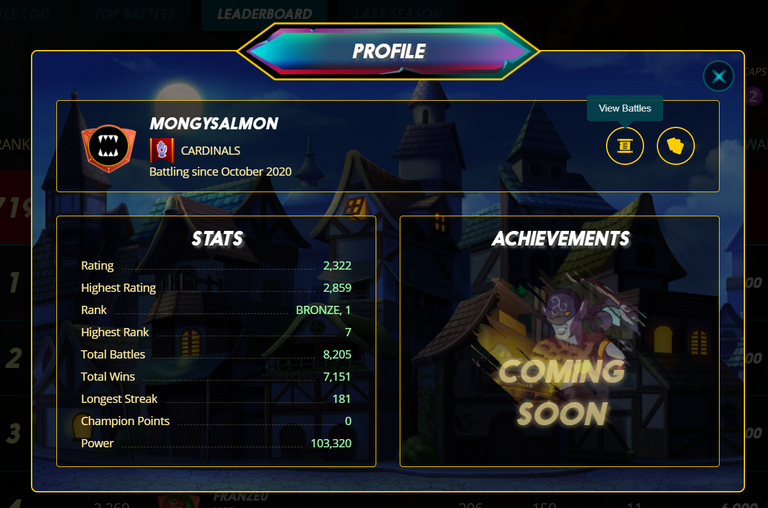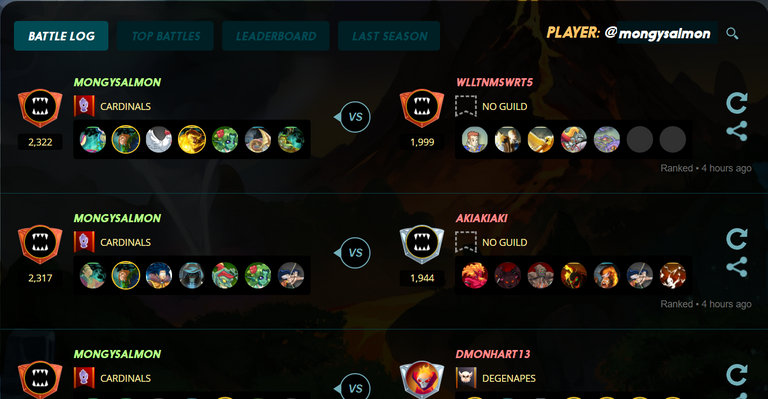 ---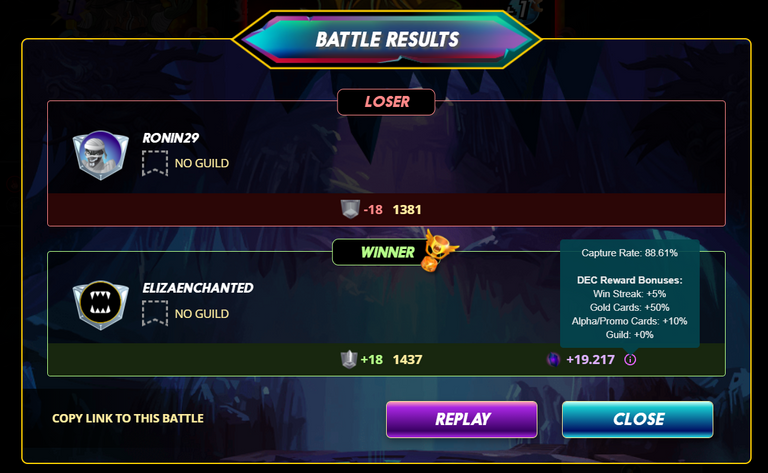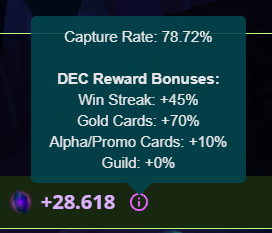 ---
---
---