There's a cool new Update on PeakMonsters.com!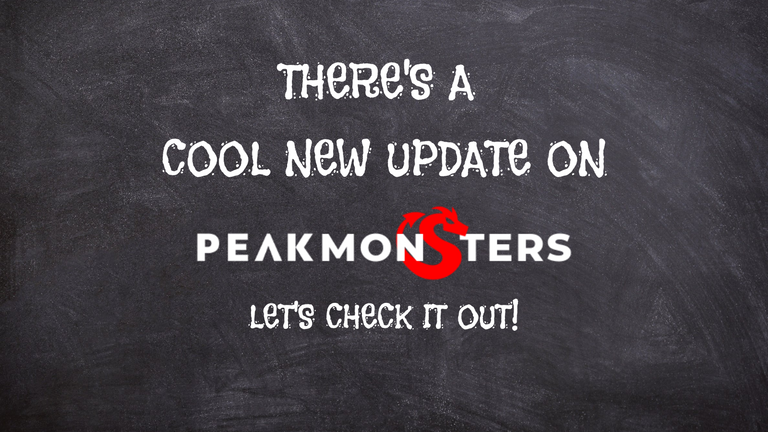 I know I just wrote an article yesterday about peakmonsters.com, but the team is honestly amazing! Earlier today, @asgarth sent this message on discord. Now I know I had to write about this and test it out!

The moment I had the time, I went over to check it out! Basically there are 2 things you need to check out! Head on over to peakmonsters.com, and check out this bar with the word "NEW". How Exciting!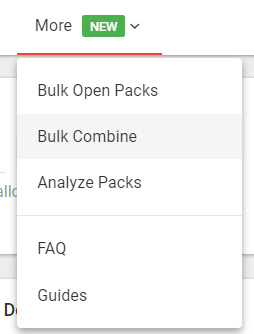 The 2 new things on here are BULK COMBINE and ANALYZE PACKS.
Bulk Combine
When you click bulk combine, you'll be directed to this part of the site.

Currently, it is set for only Chaos Legion cards. To proceed, you should choose the league you want, then generate a preview. For this example, I set mine to Bronze League. Once you click preview, you will see this.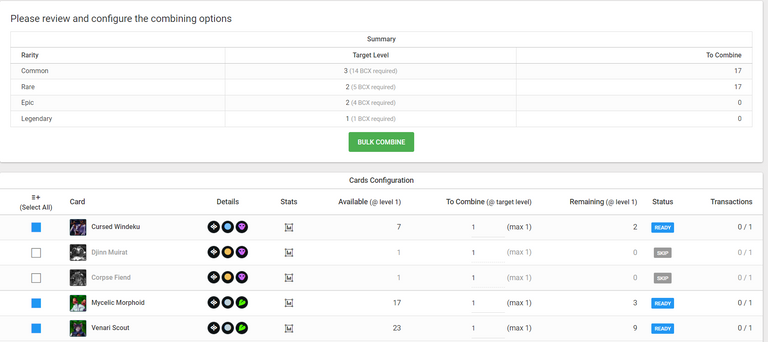 You can then scroll down to choose if you want to take out some cards for combining. In my case, to test out I decided to combine only 2 cards. Let's see what happens when I click bulk combine.

This popup appeared on the bottom right. I gave it a few seconds then I checked my collection.

Yup! It's there! Such convenience for when I want to combine after I open a ton of packs, or after a shopping spree!
Analyze Packs
While some people will look at this update as a nice and convenient way to check the packs opened, I like to think of this as a bragging rights page. I'm sure this wasn't what the team had intended but it looks super awesome! I'll explain why in a bit.
Note: you can only see the packs you've opened in the last 30 days, as explained by Asgarth.

After clicking the analyze packs in the drop down menu, you'll be brought to this part of the site.

You can indicate in the box how many packs you'd want to analyze, but if you don't remember how many total you've opened in the last 30 days, you can just put any high number. I indicated 1000 so let's see what happens when I click analyze!

It automatically went to 152 since that was the number of packs I've opened in the past month. The reason why I say that this is such a flex move is because of what you can see when you scroll down!

As you can see this is a great summary of the contents of your packs opened. In my case, you can see that my luck in opening packs was pretty good! If a pack costs 4 USD, then based on the market price, I'm in the positive! Then if my friends were to look even closer, they'd notice I have 2 legend gold foils. This is how to flex! I sent this to my friend and he got annoyed at me for rubbing it in his face! (all in good fun).
Overall
I enjoy this update! This was definitely a Quality of Life update that made an awesome site even better. The best part was I didn't even know I needed this update until it was here. I will always appreciate the efforts of the team at peakmonsters.com as they make the site a lot more user-friendly and a lot faster! What are you waiting for? Go check it out yourself!

Credits
Cover photo created using canva.com and the included elements
Logos and images used are from Splinterlands and Peakmonsters.com

If you want to create a new account, feel free to use my referral link below! I'd be happy to delegate some cards to help you get started.
https://splinterlands.com?ref=pogier
---
---