Furious Chicken's PeakD-esigns: Splinterlands NEW Ability - Scrap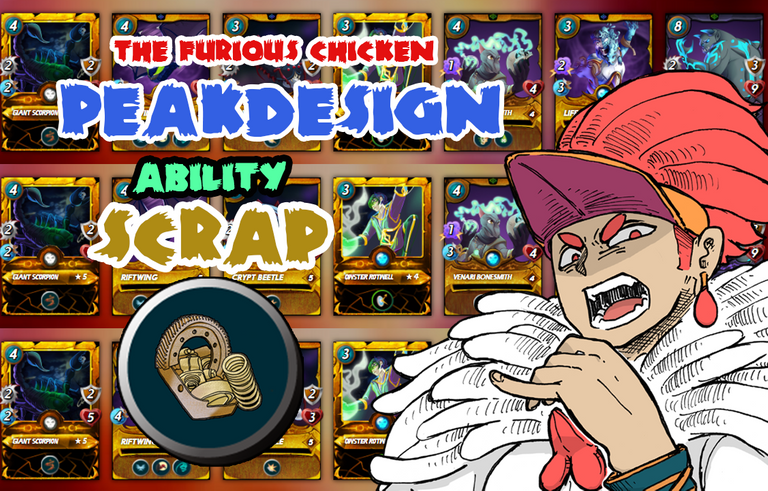 Heyaaaaa!
The name's Chev, also known as, The Furious Chicken, and I'm so glad you're back because today, I'm starting a NEW SERIES!
I'm gonna call it.. drum roll please
Furious Chicken's PeakD-esigns
woot woot
When I was a kid, I once dreamed of becoming a board/card game designer. Of course, it never happened, but I love this game so much, I might as well try to give my take on designing some cards, abilities and everything else in between.
Let's start with this NEW ABILITY called Scrap.

Yes! You guessed it right. Scrap is like Scavenger but for Armor instead of HP. Sweet, right?!
The idea is that a monster can take all those destroyed armor lying around and use it as scrap to create a makeshift armor for themselves on the spot!
Does it feel like an ability that can exist in Splinterlands' universe?
Here's a sample card I designed with this ability.
Say hi to the Crackpot Scrapper!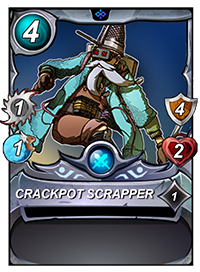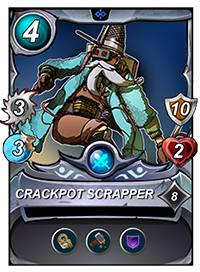 He's an old man with a knack for spotting salvageable armor in the battlefield and turn them into a piecemeal armor in no time!
Here's his stat sheet.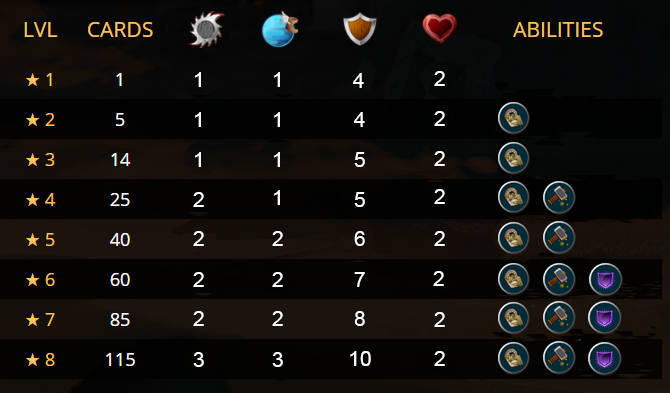 Crackpot Scrapper is a four mana cost rare card with no ability at level one.
He starts out weak with nothing but a pipe for weapon and a colander in his head.
Overtime, though, he learns how to make an armor for himself, repair it and also make it so it can resist magic!
Talk about character development!
Never underestimate this old man. He might look vulnerable and weak but he's old for a reason. 
No matter where or what kind of battlefield he's in, the Crackpot Scrapper will surely survive,
getting stronger and stronger, one scrap at a time.

That's it from me for today!
Thanks for your time!
-Furious Chicken

PS: If you like my design, please let me know in the comment section below. That way, I'd know if I should do this as a regular thing where I upload a card or ability design. If you have any suggestions, feel free to let me know!
The assets used in this post is from Splinterlands.com
The artwork is made by yours truly.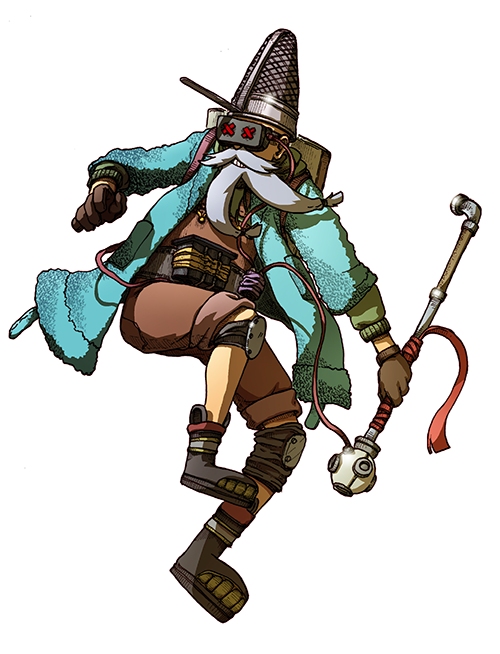 If you wanna donate 2 DEC, send it to @quickdrawchev
Thanks!!

---
---