Brawl Report #14 - Bertrol Gobson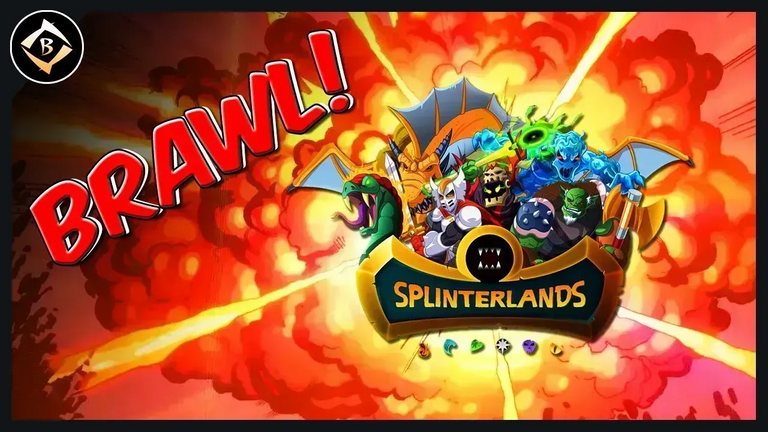 Another round of Brawl, another Brawl Report! So for this Brawl, we did well! Back to our usual self, this time we got the first place. Very proud of the folks. Everyone resumed their formal self and performed really well!

Also if I may, a not too shabby performance for myself as well! 6 Wins and 1 Lose

And if I may, a special shoutout to Senor @babalor, for having a perfect run! 7 Wins and 0 Draws, 0 Lose. Impeccable records!
Alright so for today's feature, spotlight will be casted on Bertrol Gobson. At a quick glance this is actually a pretty weak Gladiator with just 1 damage. Nevertheless, it has the "Opportunity" ability. Meaning, it can wipe out enemy monsters that are situated in the backlines, that have 1 health. Monsters like Furious Chicken and Creeping Ooze are prime targets.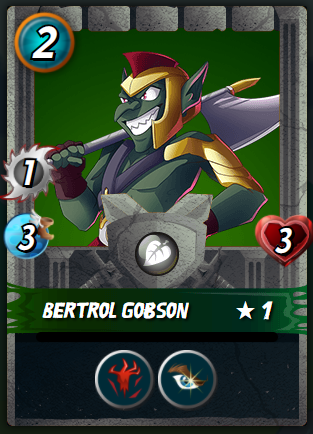 Now there are tons of fancier looking gladiators out there, and I too were captivated by them. I only chance upon this gladiator when the match conditions have "Little League" accepting monsters that are 4 mana or below.
With this match condition, many of the opponent's lineup will have monsters with low health. Not only that, many of the fancy gladiators will no longer be able to be used as they tend to have a high mana cost!
And for each kill the Bertrol Gobson has, the Bloodlust ability really strengthens it well and allows it to be stronger, meaning that it actually can be able to dish out a high amount of damage even though it has a mana cost of 2. I once managed to have him dish out 4 damage! Not to forget, it is relatively fast with a speed of 3! So actually, this guy is really not bad!
---
---