Gladius Case Opening #2

Ok as the Brawl comes to an end, the Merits gained trickled in too! So here we go, an opening. As mentioned in my previous post about how great Gladiators are, I think if you have been following my post you would have realised by now that I am a huge supporter of having Gladiators. Not only does it boost your power (exceptionally useful for low levelled players like me), you can also use it to convert into DEC or just use it to fight and win battles easier, thus causing a virtuous cycle!
Anyway, so for this Gladius Case Opening, I literally opened a Gold Foil!!! Boy oh boy am I happy to see it. Although it is a common, a Gold Foil is still a Gold Foil!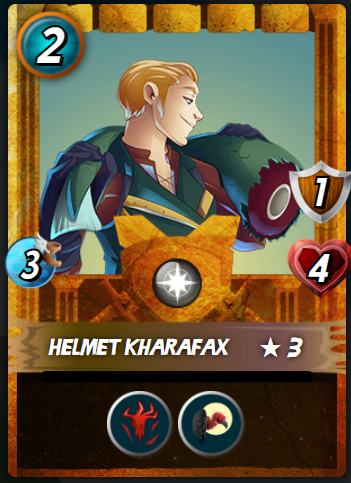 So we have a Gold Foil Helmet Kharafax! Alright honestly, despite it being a Gold Foil, I tend to be puzzled by Gladiators that have no attack. Always wonder how would their Bloodlust ability be triggered. Guess this might be a Gold Foil Meat Shield! Hahahahaa.
Nevertheless, I will gladly take it! 500 Power/DEC, you seriously couldn't complain anymore!
---
---