Splinterlands Rental Income - Day 1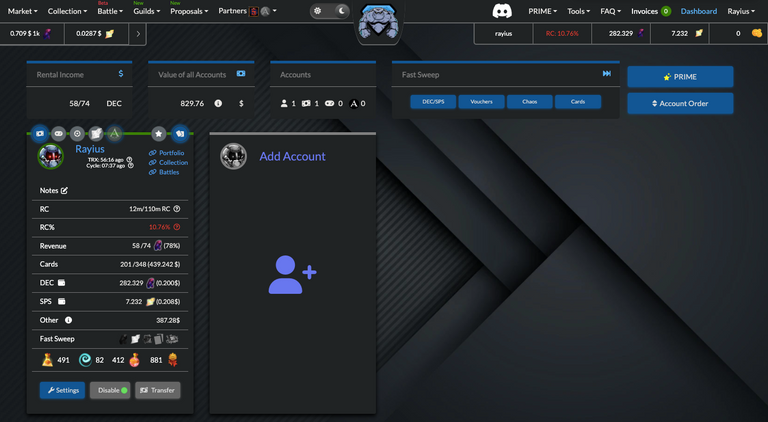 Alright, so it is day 1 of me using Splex.gg
Now just to share, I have never been a fan of using a bot. However, seeing the amount of resources I have left untouched, I felt that it is a total waste and wanted to rent it out. Nevertheless, with close to 500 cards, it is indeed mad to manage all of them. So, in the end I gave in and started to use a bot. After researching, I choose to use Splex.gg. Now perhaps, it is time I see the amount that I can earn from here. So here we go, a snapshot!
Card Value: $439.24
Cards Rented: 428/509
Rental Income: 73.576 DEC
Daily Revenue: USD$0.051
Rental Income till Date: 73.576 DEC
Now, that is pretty good. I mean, not a lot, but I guess, the rental income allows me to buy more cards, increasing my deck while gaining more cards to rent out and earn more rental income! So yea, lets see how well this goes!
---
---