Weekly Challenge - Regal Peryton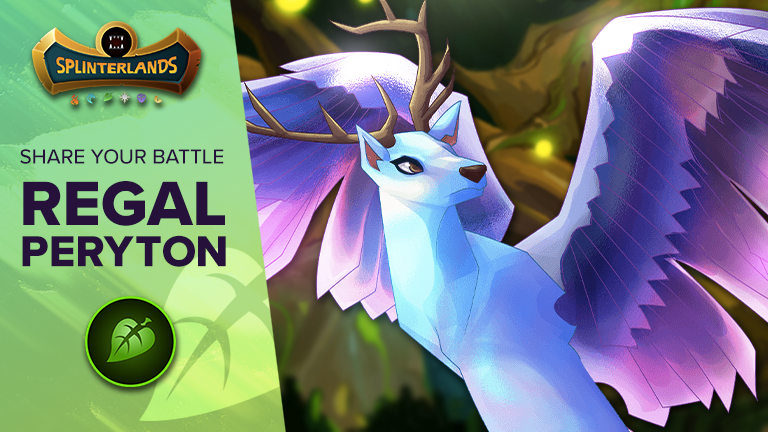 Alright, it has been another hectic week. And I guess, things haven't been pretty smooth sailing for me so far. Oh wells, I guess things can only go up from now on. I hope...
Card Introduction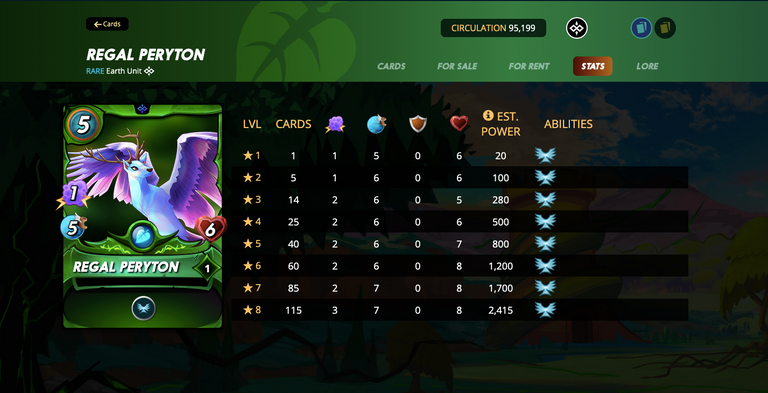 Card Name: Regal Peryton
Mana Cost: 5
Rarity: Rare
Splinter: Earth
Abilities: Flying
Level: 1
Speed: 5
Type: Magic
Damage Per Turn: 1
Edition: Chaos Legion
Direct Battle Link
https://splinterlands.com?p=battle&id=sl_51e8b6cdb324e6b758d75f215a34cad7&ref=rayius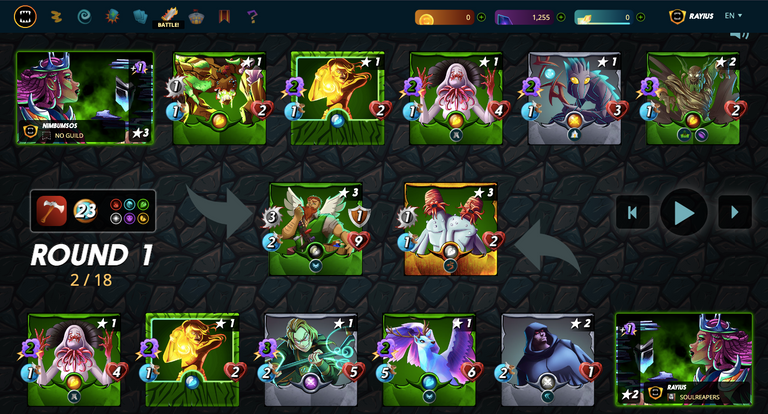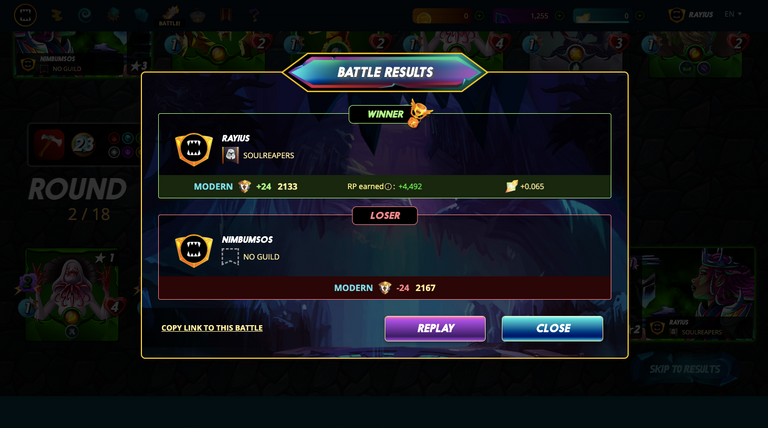 Match Condition
Melee Mayhem
My Battle Strategy and Cards Placement
Now this match, I pretty much did the reverse psychology of what the match condition gives. As it is a melee mayhem, I would expect the opponent to throw in a lot of Melee monsters. As such, my counter would be Queen Mycelia. Instead, I intended to go against the Melee, and put in an all Magic lineup. Why? Cause I was thinking the opponent would put in counters for melee, and magic attacks would go right pass through
Did your strategy work? What will you try differently next time?
Nope, but i still won! I expected the opponent to give counters for melee. Instead, they had a similar all magic approach. Nevertheless, my lineup was superior and I managed to clinch the victory. Nope, ain't gonna change anything seeing that it is a win. Just that, this might have really been a matter of better luck
MVP - Regal Peryton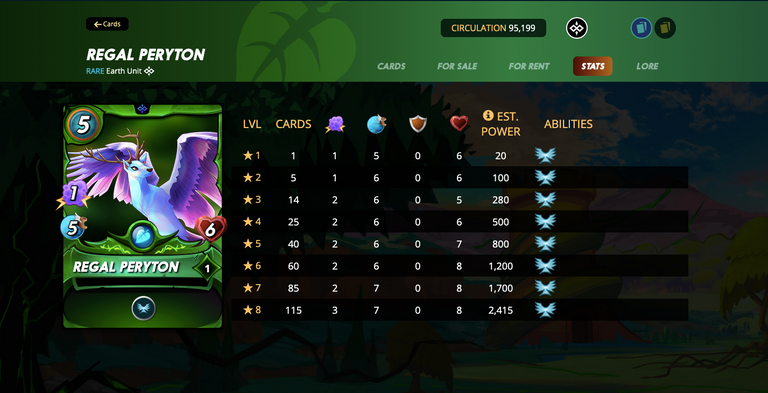 Now I gave him the MVP. Though everyone did pretty well, Regal Peryton stood out with the amount of health and a ridiculously high speed. Being the first to attack really gave me an advantage. Thus, I am giving it the MVP for this week!
Do you like the Regal Peryton? Why or why not?
Yups, of course! It is one of my go to magic monsters during an all Earth Magic fight! Love it, and will definitely continue to use it!
@Splinterlands is such a fantastic and awesome game and once you join then you experience the real gaming fun. Join it through my affiliate link, I am sharing it below-
https://splinterlands.com?ref=rayius
Thank you so much
(Photos and gif I used in this post are taken from splinterlands.com for this post purpose only)
---
---