Time to Buy Chaos Legion Packs in Pre-Sale
Now since VOUCHER token distribution is over and pre-sale is ending in almost 3 days so its time for me to buy CL packs. This was ongoing for 30 days and we had the opportunity to get daily airdrop for VOUCHERS on basis of our SPS staking. 1 voucher was airdropped for almost 5k SPS staking but because my holding was not even 5k SPS so I was getting less than 1 voucher daily however I did not sell anything as I want to use these vouchers for the purchase of CL packs.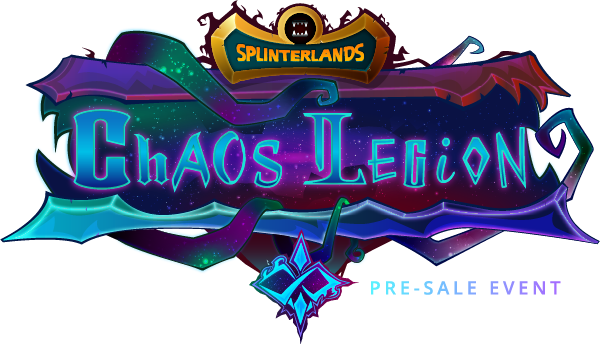 In the beginning voucher price was almost 25 hives and now we can buy it for 15 hive tokens so whoever has taken the risk to sell first and buy later has got the benefits. Its difficult to predict the next move in crypto market and I also did not do this. I just kept on holding all my voucher tokens.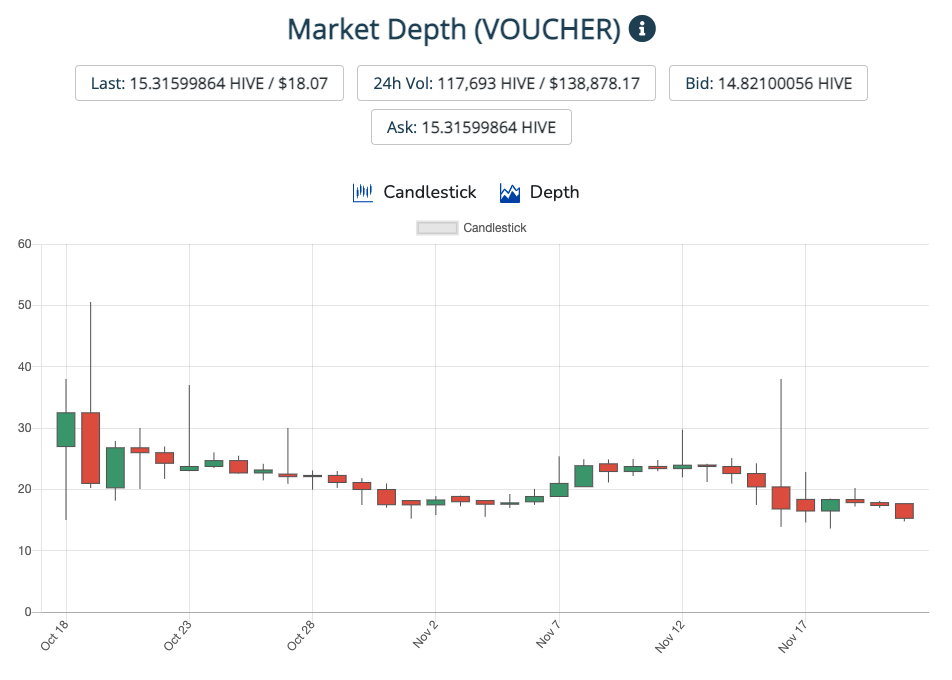 on December 8th, along with the release of Chaos Legion, 2M additional packs will go on sale in the Splinterlands shop. These 2M packs will still require VOUCHER tokens for each pack purchased (not including bonus packs) and will cost $4 each just like in the presale.
There has been an update shared by the @splinterlands team that they are going to start the second phase of sale starting 8th December and it will also start voucher distribution which is doubling the number of tokens this time. I see this as another opportunity to bag more vouchers so that I can buy more tokens next time. This time if we use SPS for payment then it will give a 10% additional discount however this will not be applicable in the next sale so I will use all my vouchers to buy the packs.
There are some additional benefit this time which includes- 10% discount on payment using SPS+ 10% additional bonus packs if purchased more than 100 but since I dot have that many voucher tokens so this is not applicable for me. Although I have asked one of my friends to see if he is buying packs as he holds more tokens and if he can buy for me then probably I will some additional packs. If this works then good else I will buy my ones in a day to two.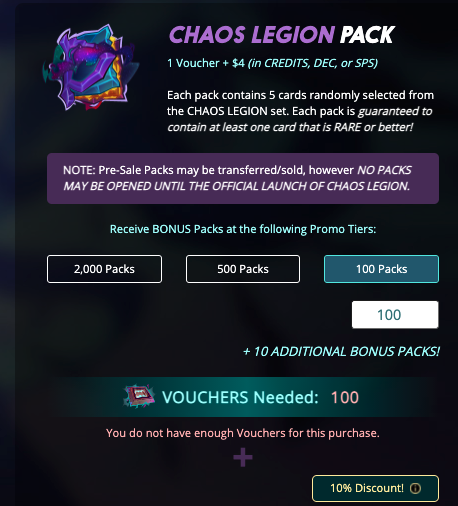 ---
Things are going amazing with splinterlands as now we know that we are going to get more tokens daily and its also expected that SPS holders are going to get many more earning opportunities in the future. I am going to hold all my SPS and will see how it can unfold various earning opportunities for me and I am quite optimistic about this wonderful gaming platform.
Thank you so much
Stay Safe
Posted Using LeoFinance Beta
---
---