#6 - Maximise Your Rental Income (With PeakMonsters) - For Beginners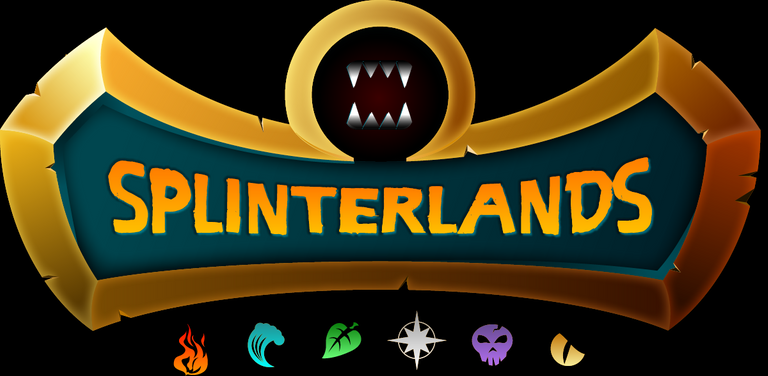 The current season at Splinterlands is ending in about 4 days. 😱
If you are a beginner like me, you might not know that, it's an open secret that the rental market will be VERY ACTIVE in the next few days! (I wished someone had told me that :P) If you are looking to earn some rental income by renting out cards, you should take a look at PeakMonsters.com!
When I first started and had a few cards to play around with, this screen was a familiar feature. This would be the "Cards" tab in Splinterlands. In order to rent out the card, I would need to click on the card, followed by the "For Rent" tab to see what were the rental rates (DEC/day) on the market, and then returned to set the rent. I had two cards so I had to repeat the process for the 2nd card.

Soon I had more cards and it was getting challenging to track where each card was. Was it rented out? Who rented the card and for how many days? What was the rental rate (DEC/day) that I set for a specific card? What were the prevailing market rates and should I update my quotes too?
So I decided to try out PeakMonsters.com. It was a simple login and I was pleasantly surprised to be greeted by this screen when I clicked "My Cards". All my questions I had earlier were resolved! I could see whether each card is rented out, who the cards were rented out to and the number of days remaining. All the rental rates that I have set previously for each card were indicated clearly too!
Tip: There's a filter tab on the right side of the screen. This allows users to filter by Edition, Rarity, Element, etc.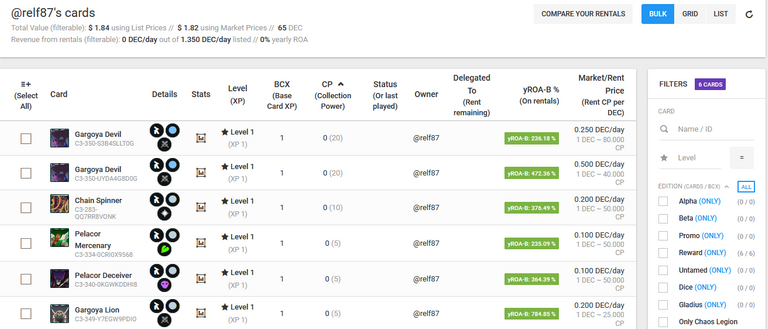 The next question in my mind was, how easy/difficult would it be to update my rental rates? So I selected the cards (I did a Select All for this sharing), and at the top right side of the screen, you can click on "cart" icon to view your actions, such as Sell, Rent, Burn, Transfer and Others. Since I wanted to update my rental rates, I selected "Rent" > "Change Price".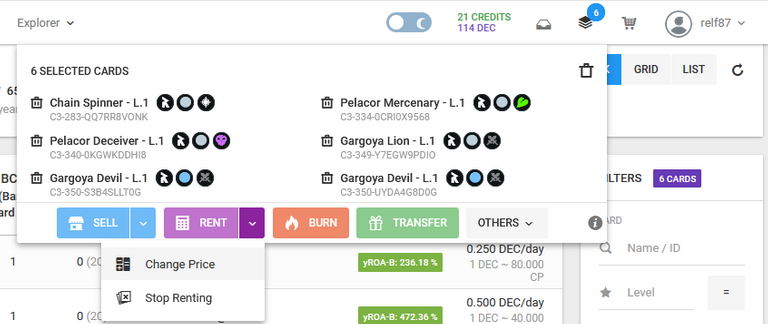 The next screen was magical because I could update the rental rates for all my cards together and then click "Confirm". This would allow me to take advantage of changing rental rates in the markets quickly. In addition, they have useful options such as "Bulk Price", "yROA", or DEC/CP conversion to guide more advanced users to set a meaningful price based on market conditions. If you scroll further down, you can also see the current rates in the markets in the same page.
Tip: The DEC/CP conversion is widely used by players who might be looking to collect Collection Power at the end of the season so that they are eligible for better rewards in higher leagues.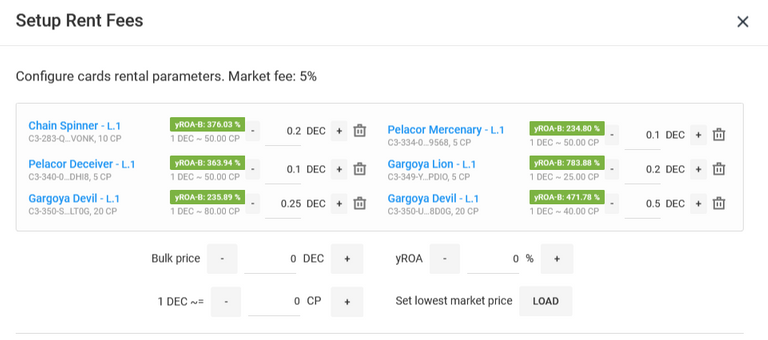 In summary, I believe PeakMonsters.com is useful for managing card rentals and maximising rental income because of the following:
Clear dashboard display of the cards with detailed information
Ease of updating/changing of prices
Various computation methods such as DEC/CP conversion to guide users to set meaningful prices
With 4 days left to the end of season, what are you waiting for? Time to start organising your card collection and rent out those cards which you don't need using PeakMonsters.com.
As always, thanks for reading and hope you have a pleasant start to the week ahead! :)
P.S. If you like this simple guide for beginners, appreciate an upvote! If you have suggestions on what guides I ought to do next or have any questions about Splinterlands or PeakMonsters.com, feel free to drop a comment and I will take a look at it!
---
If you are interested to sign up to play Splinterlands, my referral link is here.
---
---