Purchasing + Opening + Giving Away Splinterlands Booster Pack Contents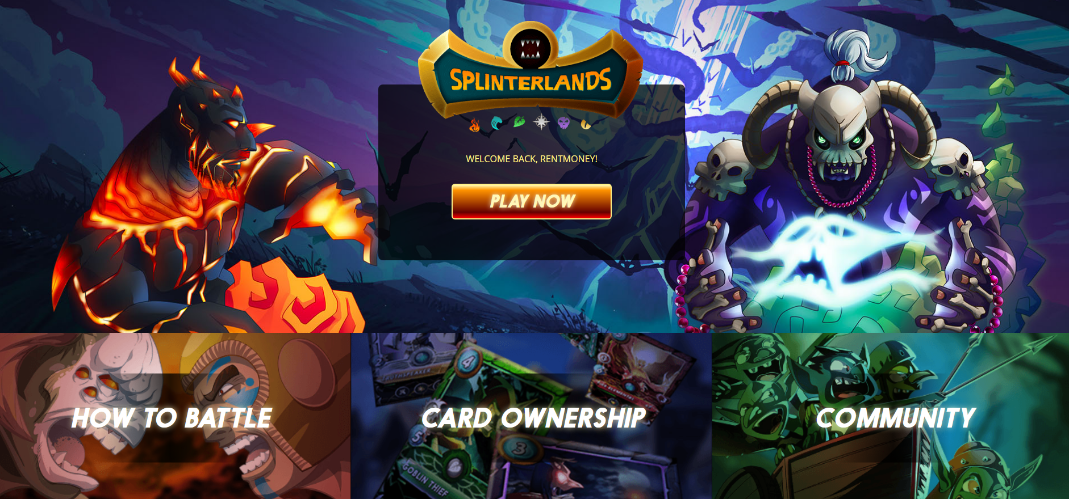 I logged in my Splinterlands alt account and notice I have enough credits accumulated to purchase a booster pack so I'm going to do just that (or should I open a couple of the ones I been hoarding and purchase cards with my credits, decisions;decisions). After purchase, I will open a pack or two. Not only will I be opening packs but I will be giving away the contents of one booster pack to those who leave a reply in the comment section below. Before we go over the "rules" on how to enter this giveaway lets go over what a Splinterlands Booster Pack is and how to purchase one.
What is Splinterlands
Splinterlands is a blockchain game built on the Hive Network. The game itself utilizes NFT's for game play. These NFT's can be won in battle and/or purchased from the official Splinterlands marketplace or many other secondary markets. Game play rewards players with cryptocurrency and in game assets. Click here to get started with Splinterlands.
What is A Booster Pack
A Splinterlands Booster Pack is a pack of digital cards (NFTs) that are used to play the game known as Splinterlands. These cards can be traded on Splinterlands in game market and many other secondary markets. Booster Packs contain five NFTs.
How To Purchase Booster Packs
Go to Splinterlands.com
Sign in your Splinterlands account
Click Shop Icon at top left corner
Click Packs Tab
Enter the amount of packs you want
Pay with credits or DEC
How To Open Packs
Go to Splinterlands.com
Sign in your Splinterlands account
Click Shop Icon at top left corner
Click Open Tab
Drag Booster Pack To Mana Well
My Opened Booster Pack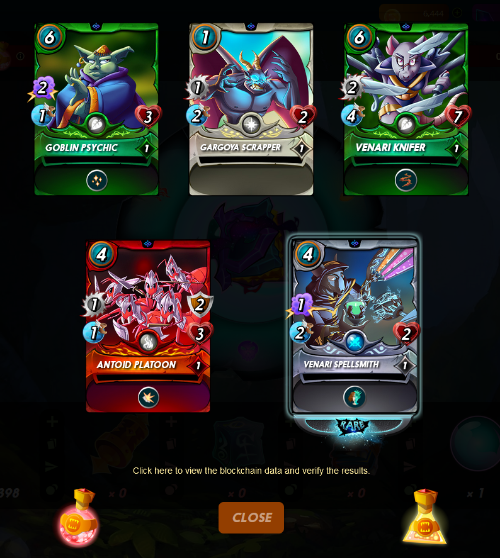 How Winners Are Chosen
Just like most my giveaways; a random number generator will decide the winner. The time stamp of your upvote will determine your raffle ticket number. Winners will be announced in roughly seven days after this giveaways creation (post payout) either in a new post or the comment section below. Good luck in the raffle(s) and good luck on the Splinterlands BattleField.
Giveaway Rules
I know rules suck.... Below in the comment section I will list the name of all five NFTs displayed above. If you want to participate in the giveaway all you need to do is upvote the comment in which has the NFT in which you would like to win. At the end of seven days I will run five different raffles (One for each card). You will be included in the raffle for the NFT in which you upvoted. You may choose a maximum of two different options which means you will be included in up to two raffles. Those who choose more than two options will be excluded from all raffles. Will you go for the most sought after card or will you vote for the least sought after card (possibly both you do have two votes). It'll be interesting to see how votes tally.
Chaos Legion Trailer:
---
---