RentMoney's Deals & Steals + Wheels

What is RentMoney's Deals & Steals?
In this topic I will list two things. One will always be a Splinterlands asset I have for sale. I'll offer it at a discounted price here on my blog vs. the lowest price its listed for on the official Splinterlands Market. The second thing I will list (The Steal) is a Splinterlands asset that is for sale by someone else in which I think has potential to give decent returns.
This Week's Deal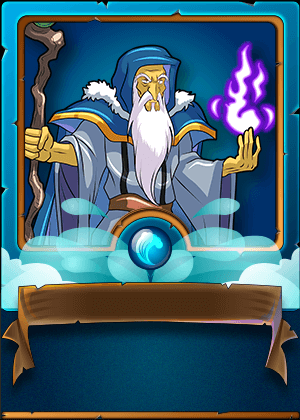 For this weeks deal we have on offer the RARE Water Summoner ALRIC STORMBRINGER BETA version. If one were to scan the Splinterlands Marketplace they would see the cheapest one of these for sale is listed at the price of $9.80 USD by @randhomejoe. Using the DEC trade value currently offered for private sales on Splinterlands a $9.80 priced card would cost you 7,521 DEC. But why pay that price when the dealing and wheeling Splinterlands fanatic on the corner of Splintertalk street is willing to cut you a deal. On offer here today is that same card for just 6,750 DEC. That's a 771 DEC SAVINGS. If you are interested say so in the comment section and the card is yours (First come / First Serve).

ALRIC STORMBRINGER LORE
The oldest ΛZMΛRÉan Summoner, Alric Stormbringer, founded the modern arts of Chaos Magic. He has many pupils from around the Splinterlands. Alric's gift is not so much bringing the storm, but channeling it. He has lived for hundreds of years, and some stories claim he was alive before the Splintering._Lore taken from official Splinterlands site.
This Deal offer is only valid for seven days from post creation (When this post reaches Post Payout the Deals offer will then be considered expired). Once the seven days is up I will make a new Deals & Steals topic in which I will offer a different card at a discounted price.
The Steal
In this portion of the Deals and Steals topic we will go over a Splinterlands card that is listed for sale in the Splinterlands marketplace in which I think has the potential to give decent ROI (Return On Investment). No-one knows for sure what tomorrow brings so I base my findings on the state of todays marketplace.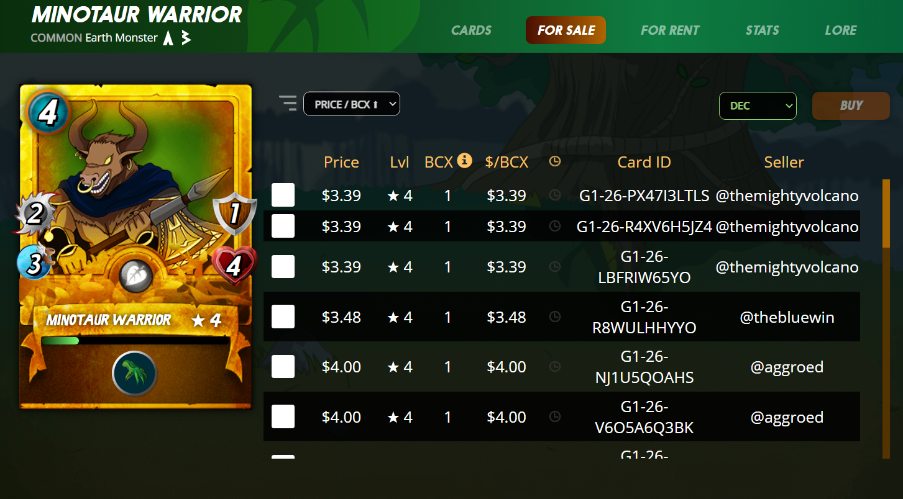 MINOTAUR WARRIOR LORE
The Minotaurs are the only people in Anumün rugged enough to inhabit the Giant Grasslands of Primordia, where the Dinosaurs roam. They live in wandering tribes, sleeping in hide tents and hunting Rexxies for their meat, clothing and weapons. Minotaur spears are longer than they seem.
Why Is The MINOTAUR WARRIOR This Weeks Steal?
Currently the MINOTAUR WARRIOR is the lowest price BETA Gold Foil card in existance. One BCX of this card will cost you just $3.39 USD. Currently there's only three left at this price (Sold by @themightyvolcano) and one priced at $3.48 (Sold by @thebluewin). From there the price jumps to $4.00 USD and then $5 USD not long after.
Reader: "Rentmoney if this is such a good deal why don't you buy one yourself."
RentMoney: "I have done just that. There's now only two listed for $3.39".

So My Title Isn't A Lie
A Picture Of Wheels
(Character From The Hit TV Show Degrassi)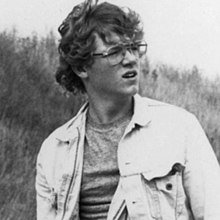 s
Splinterlands Total Market Cap: $30,991,614
Graph and market cap taken from Splinterlands official discord channel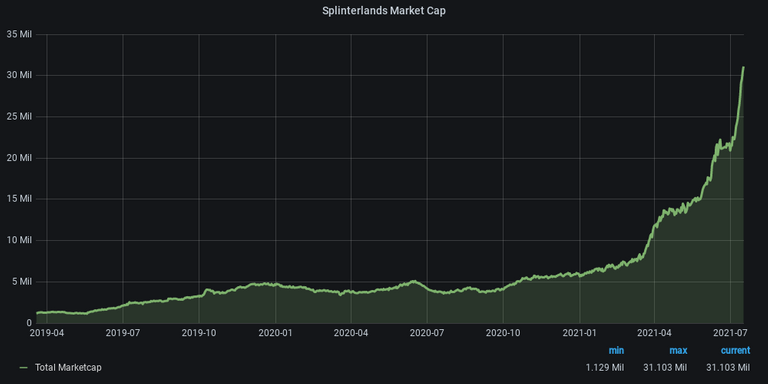 ---
Posted via proofofbrain.io
---
---