Splinterlands Season Rewards + Rare Card Giveaway!
Season End Rewards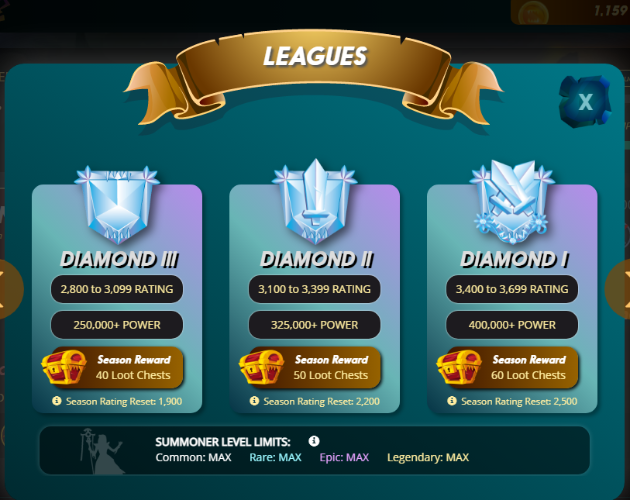 I was going to attempt to climb to the Champion League last season but the sandman had different plans for me as I took a snooze during the last hours of leauge play to wake up with less than an hour of available play left.
My plans to hit Champion league didn't work out but I did manage to hit Diamond l which I was pleased with. Last season rewards have given me over $9 USD in cards with one Legendary being flipped (Yes I screamed turn gold when I seen the chest shaking).
One of the reward chests I opened had over 1000 DEC in it so that was a nice find. I'll include a video that shows the flipping of cards plus I'll be giving away the second most (USD) valuable card I found in my season end rewards at the bottom of this post.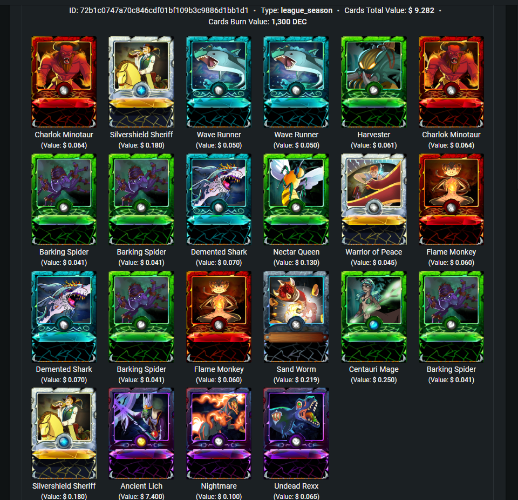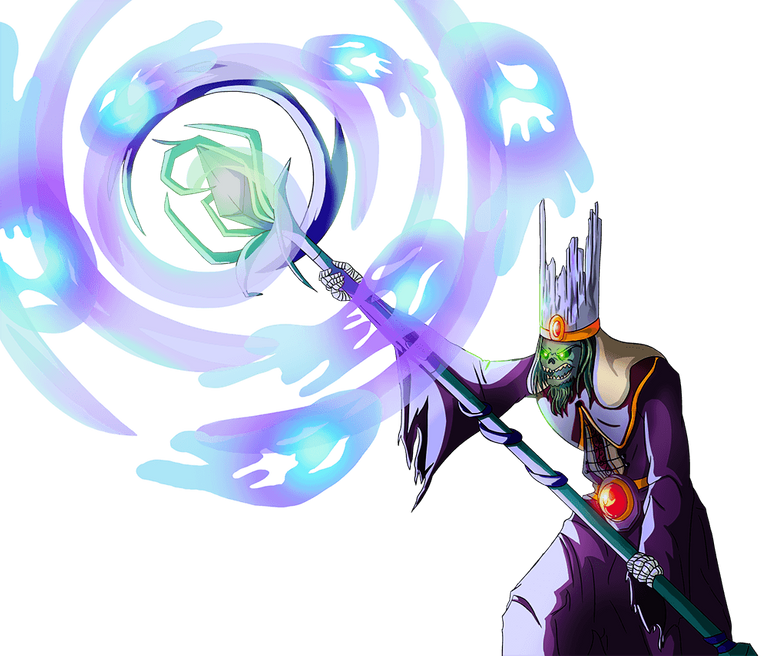 The Legenday ANCIENT LICH Lore
Long before the Splintering, in the ancient world of magic, there lived a greedy King called Kiro the Collector. In those times, the land now known as Mortis was a green and thriving jungle full of an even greater variety of creatures than live in the Jungles of ΛZMΛRÉ today. Deep in the Jungle of Hilopa, Kiro's palace sat, defended naturally by venomous predators and carnivorous plants. There were at the time two other kingdoms in the jungle realm. The names of those kingdoms have been lost to history, but the three were locked in brutal wars with one another for hundreds of years.
Kiro was the strongest of the three kings that ruled the jungle realm. When his forces attacked, they took not only prisoners, but as many weapons, crafts and wares as they could carry. Kiro was obsessed with bringing home the treasures of those he defeated. He was so obsessed that most of his workforce spent their time constructing crude warehouses and silos to store all the king's belongings. This is how Kiro became known as the Collector.
When Kiro grew old, he became afraid for his treasures, not knowing who would watch over them when he was gone. He let down his guard and allowed the whispers of one of his attendants to influence his thoughts. The attendant's name was Vikor. Although Kiro did not know it, Vikor was a leader in dark sorcery of the highest degree. In the last years of King Kiro's life (at Vikor's suggestion) he completely gave himself over to the darkness. At this time there were no such thing as Dark Eternals, and the Lord of Darkness had not yet taken his name.
At the side of Kiro's deathbed, Vikor performed an ancient forbidden ritual of magic. The old greedy king was granted a twisted form of eternal life. He died as normal and his body was set to be cremated on a jungle pyre. Kiro's flesh burned away, but while the bones remained intact, his body leapt to life and out of the flames. Because of the spells born of dark sorcery and the old king's greed, he could not die. Kiro felt powerful and immortal, knowing that he could protect his treasures for the rest of time and continue to rule.
Thousands of years later as he wanders the wastelands of Mortis with nothing but his magic, his old bones shudder to think how wrong he was back then.Lore Taken From Official Splinterlands Site
In todays market the regular foil Ancient Lich USD value is $7.40. Looking at my collection its a good thing that I found one in my season rewards because otherwise I might of had to purchase one as until now I didn't have one in my collection. I do have a Gold Foil version that is currently delegated out to another player. The current USD value of the Gold Foil version is $122.
It's giveaway time. Looking at my season rewards it looks like my second most valuable card found is the Monster known as Centauri Mage. The Centauri Mage has two abilities. The first is Return Fire that it has at Level 1. The second is Repair which is gained at Level 5. Its a Rare Monster that is part of the Earth Splinter. It's Lore can be read below. To be included in the giveaway simply let me know in the comment section below, How did you hear about the game Splinterlands? A random generator will pick the winner in *Seven days from post creation. Your Comment will determine your raffle ticket number.
CENTAURI MAGE LORE
The magic of the Centauri people of northern Anumün is so secretive that it is a wonder their Mages make any demonstrations of their powers in the Mount Mox Arena at all. The audiences are always thrilled to see their magic attacks, especially at dusk and sunset, when they create a chillingly beautiful (and deadly) green light show. Not only does this magic rain green fire onto the enemy, but with proper concentration from the Mage, it also refortifies the defenses of the friendly team. Among the Centaurs, those who practice these ancient ways of magic are extremely rare. They spend most of their time close to Kron, protecting him from all the wild creatures outside his Citadel. Lore taken from official Splinterlands site.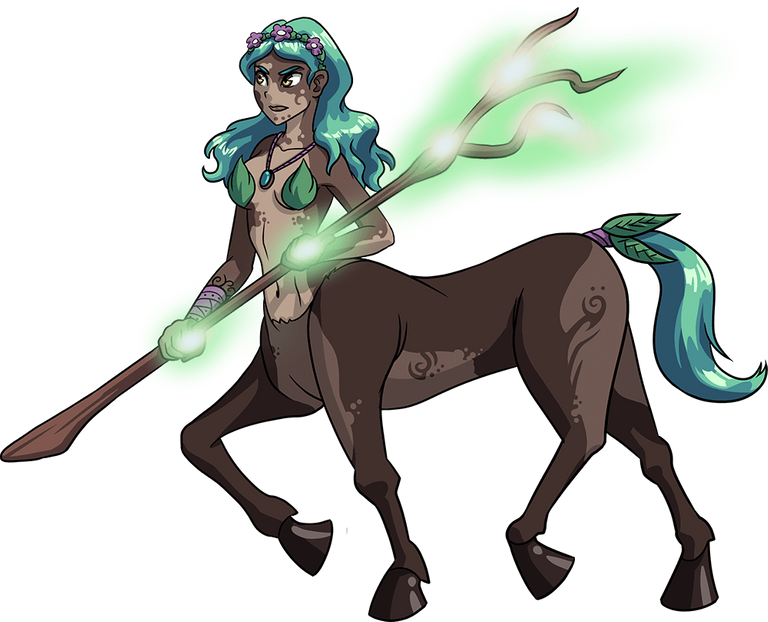 ---
---