Splinterlands Brawls: FIRST PLACE and Falling Asleep Again!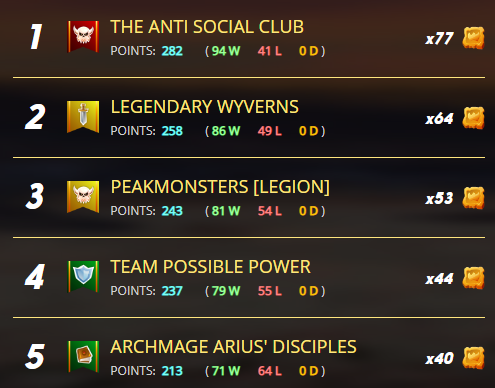 Congrats Team on another great first place win! I totally spaced out on this for for the second time and Im a bit upset with myself for that.
The brawl ending in the middle of the night didn't help also, thanks for team members for trying to reach me. But I was sound asleep.
I'm happy my 0/8 record didn't stop us from first place. I need to set an alarm or something?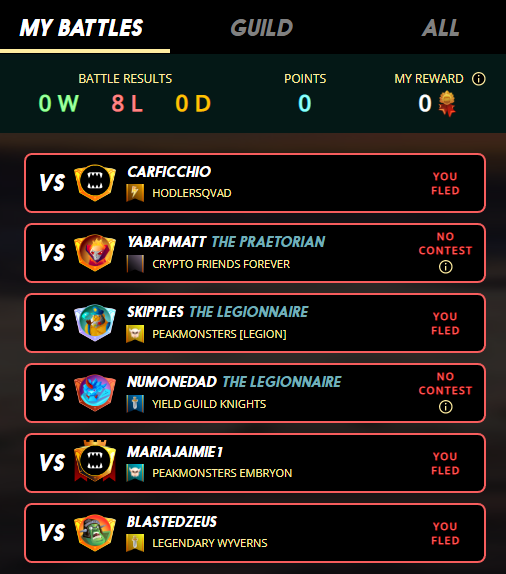 Im upset a bit on many levels, not getting any Gladius Packs today and not being able to fight @yabapmatt (though it looks like it would of been a flee on his end?)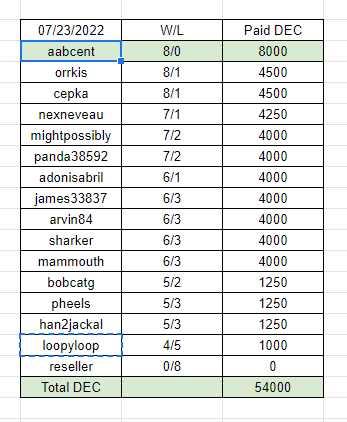 DEC payments have been sent to our amazing team members! I still think we might be the only guild that pays are guild members like this for wins.
BTW if you want join us, let me know. We are only looking for players that own a ton of cards. No renters please.
https://splinterlands.com/?p=guild&id=30def23c7fb0958b011df5c39aedad6fd1fe34ba&tab=about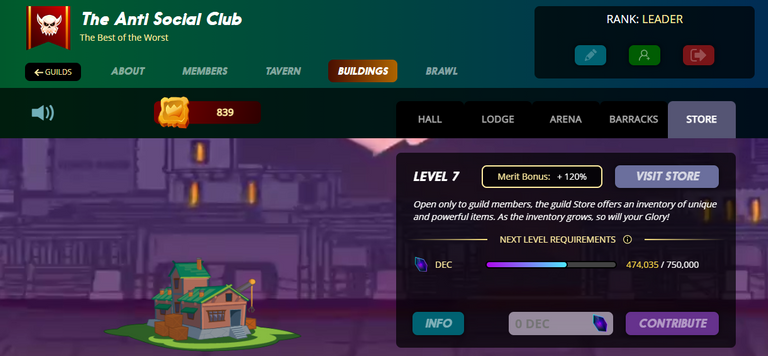 We're still about 1000 crowns away from our next Store Upgrade (to Level 8) this is exciting.

I don't know what my problem is but I've not been motivated to play over the last few weeks.
This is the lowest rating ive had in years! I need to get back into this!
Its a waste not to use as many cards as I have in my collection. I think I need to schedule some "Splinterlands Time" daily into my day.
Let me know what you think?
---
---