Splinterlands Brawls: First Place, the view looks nice up here!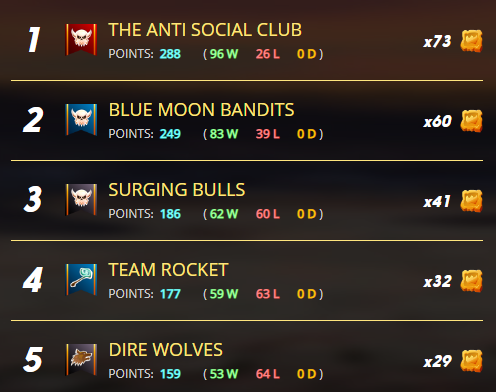 As you see we did fairly well, not to mention three flawless victories via: @mightpossibly @bobcatg & @orrkis congrats fellas!
These teams did not stand a chance! There is still a debate to move up to Tier 4 Brawls. Were still not convinced this would be a smart move for us as a group right now. Only time will tell, we are enjoying our current situation.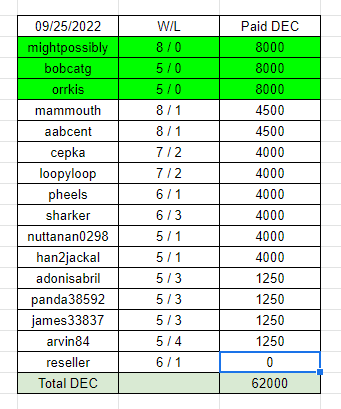 Team Members have been paid with lightning speed thanks to @mammouth script, we're glad you are on our team!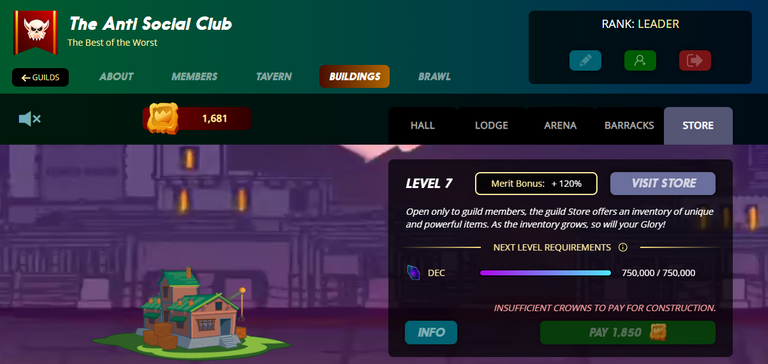 We are super close to upgrading our Store to Level 8, about 170 Crowns away or about three brawls in first place.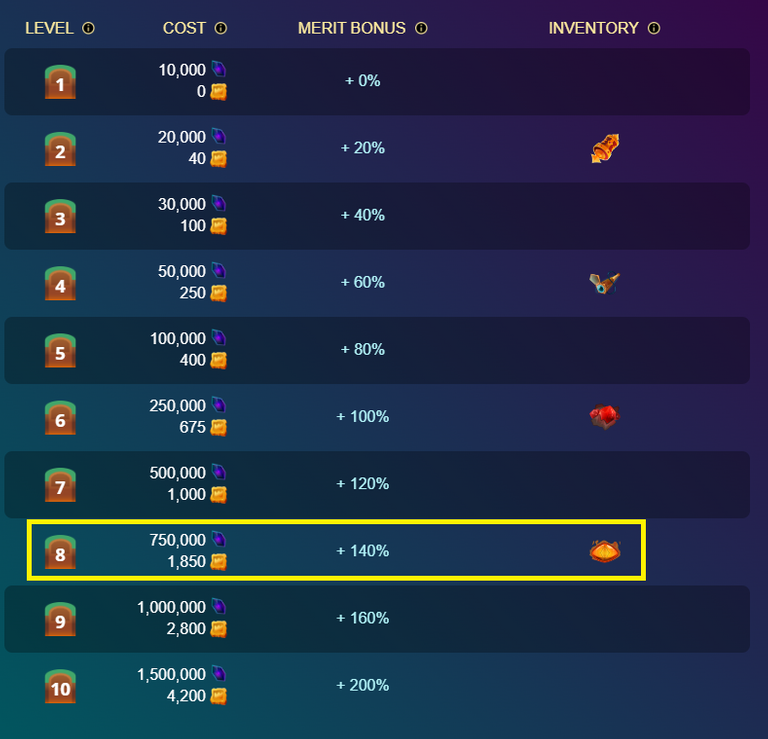 As you can see this opens up the Power Stone which will be used every time for me personally because im a GOLD fray and I need more GOLD Gladius cards!
I was able to rip three Gladius Cases this time.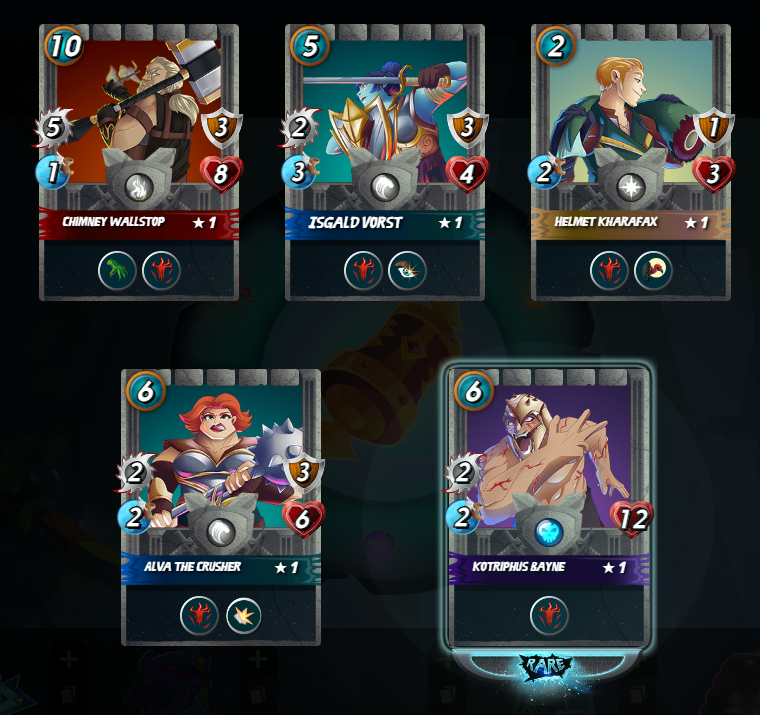 Pack One: Standard Pack, One Rare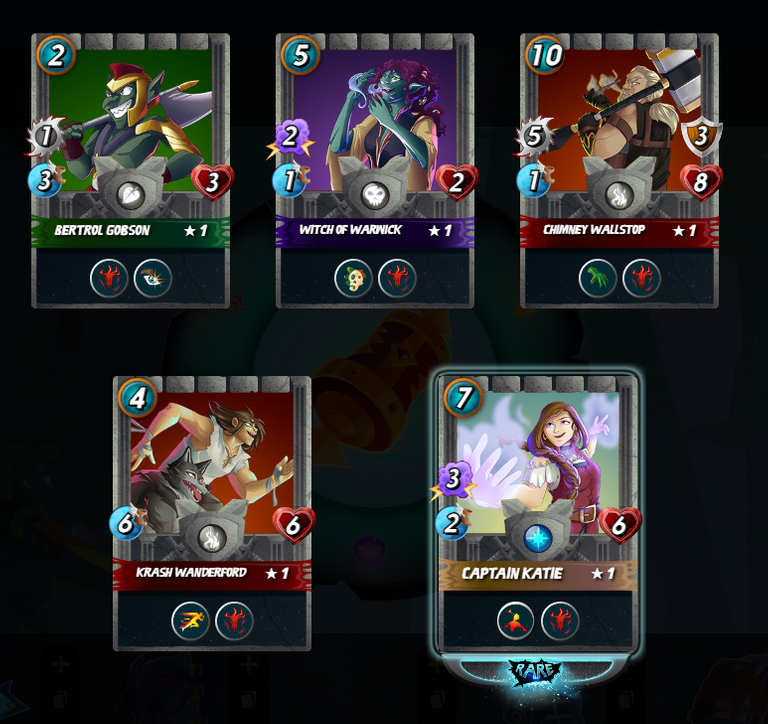 Pack Two: Standard Pack, One Rare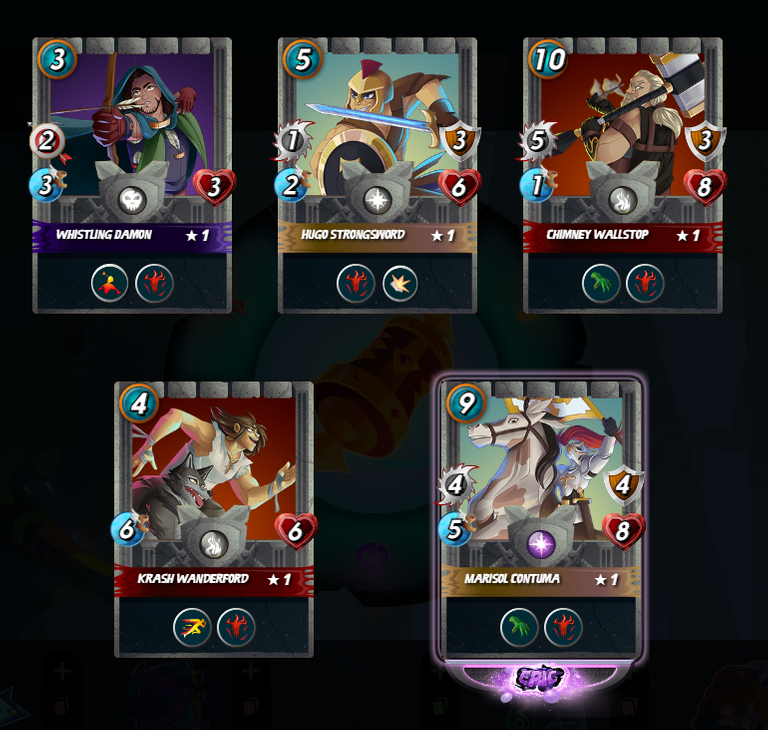 Pack Three: One Epic, Nice. I still need some more of these to upgrade.
Lets take a look of them all!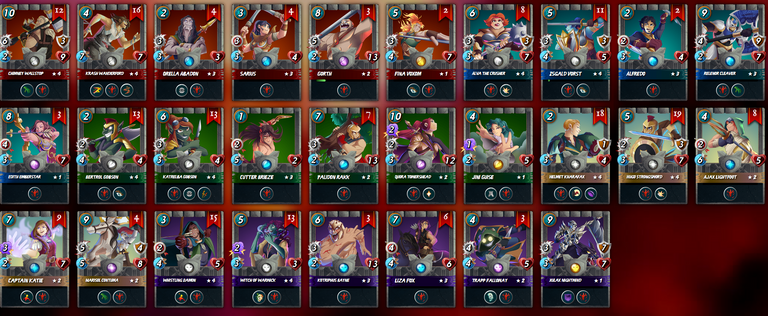 No upgrades this week!

---
---