It's XMAS so I treated myself to a GFL
I couldn't help myself and decided to treat myself to an early XMAS present....
Welcome the the Deck Mr Golden Harklaw!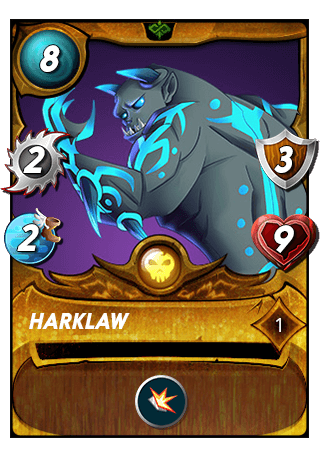 I seem to be accumlating DEC hand over fist ATM, so 30K didn't seem to be too bad.
AND IMPORTANTLY this was one of the cheapest cards per CP available.
The reason I bought this, and the reason I'm aiming for a maxie eventually is because of LAND - I think it's going to be a matter of cramming as much CP for plot as you can, and so these gold cards are quite litterally golden in this sense.
Earlier edition gold legendaries are too rich for me ATM, but this i can stretch to.
i'll probably hold off buying more of these for a little while, they might yet go down in price, but certainly at their current price-point, I was happy to pick up one of them!
---
---