Splinterlands Challenge of the Week: Flying Squid

This week's Splinterlands Challenge of the Week was to showcase the Flying Squid from the water splinter...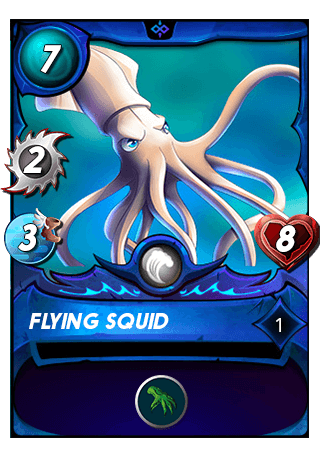 This is a useful, if mana expensive, card at level one - with high health, and both reasonable damage and speed, and the reach ability means it can focus on your opponent's tank.
The battle below features a Level 1 Squid holding his own in a decent victory.
The Rule Set and Line Up
Mana cap 26
Standard Rules apply (Bronze League!)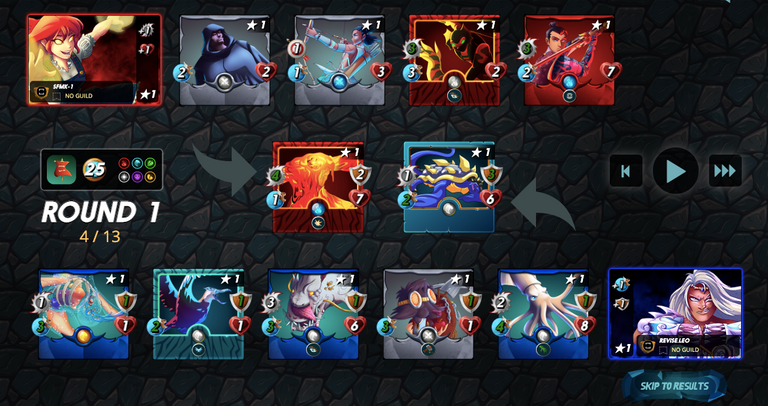 Summoner - Keyla
SpineBack Turtle
Flying Squid
Scavo Hireling
DeepLurker
Albatross Filler
Scorch Fiend Filler
Did my strategy work?
Beautifully, to see it in action click here!
Round 1 - My DeepLurker takes out my opponent's Chaos Agent, I suffer no losses.
Round 2 - DeepLurker takes out his Serpentine Spy, that's gotta hurt, I lose my Fiend, not so painful!
Round 3 - DeepLurker (again) takes out his Xenith Archer, I suffer no losses!
Round 4 - I lose my Albatross while grinding down my opponent's two remaining cards.
Round 5 - I take out his Living Lava thanks to combined attacks from the DeepLurker and Flying Squid.
Round 6 - It's all over, the Tendyll Striker Falls!
How important was The Flying Squid?
Unfortunately he was pretty invisible for most of the battle, only really doing 1 meaningful attack towards the end.
It was really the DeepLurker that stood out.
Final Thoughts: Flying Squid - worth buying?
Personally I wouldn't prioritise this card - for 7 mana it's quite expensive to play and there are better 7 mana cards out there - Captain's Ghost springs to mind, as does Ruler of the Seas - or Sea Genie, basically something with Magic...
And in terms of Chaos Cards, DeepLurker is far more useful for less Mana!
If you don't yet play Splinterlands, why not give it a go?
Anyone using my referral link will receive a free rare card!
---
---