Is it a Good Idea to Rent Cards in Splinterlands?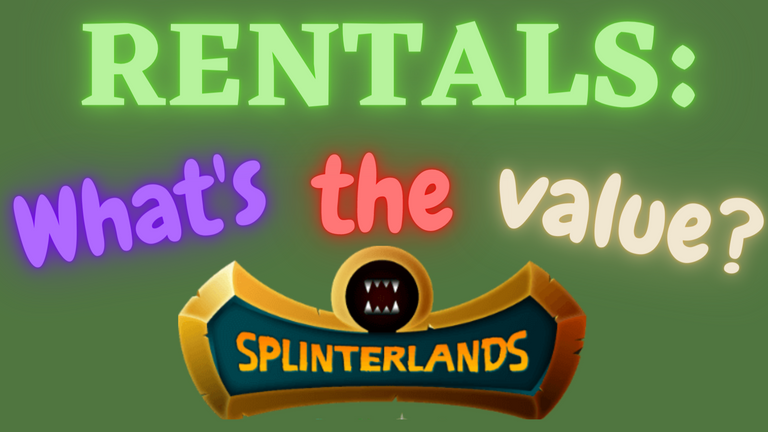 When You're Out of Time
So last week was pretty busy for me, but of course I wanted to keep earning money in some way. If I couldn't PLAY as much, then perhaps I should rent out some cards. I'd never rented cards before because frankly, I don't have many amazing cards yet and many good cards that I get I've been selling in the hopes to buy a plot of land! But the other day there was a great deal on some cards, and I wanted to take advantage of that, so I bought a couple legendary Almo Cambio cards, because I saw some value in the price.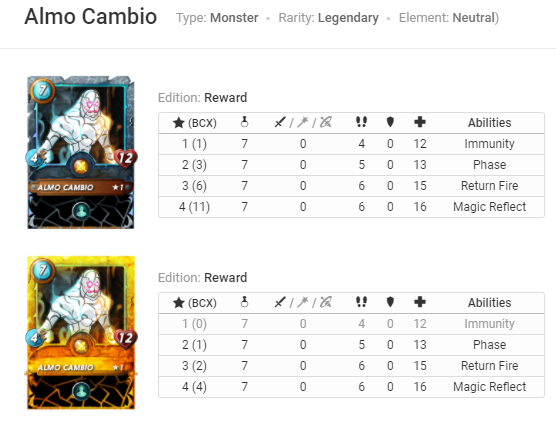 When to Rent
So, I'd never played with this card before, and yet I had been winning matches just fine without him. I mean SURE, I'm certain a legendary neutral card like the Almo Cambio would help me, but it was the end of the season, and many people were needing collection power and legendary cards to get themselves across the line for the wins to advance to the next league.
I had what I needed. As I said above, I didn't have as much time as I would have liked to put towards intense game play, so I decided the best avenue for me right now in making money would actually be to rent the two cards. I went to look and see the lowest price for daily rental was 100 DEC a day! I mean that's incredible, right? I could earn 200 DEC, which would most likely be more than I could earn grinding based upon my time constraints.
It was a perfect plan. I put my price lower so I would be chosen, and sure enough, they went "flying off the shelves" as the saying goes! I was elated!
So renting cards is definitely another way to make money, especially when you might have a busy week that you can't give to Splinterlands as you'd like. And now with the 24 hour card cool down, it's SO much easier to rent and make money! I hope to rent more cards in the future as I build up my collection!
Thanks so much for reading my post! I appreciate it!
If you enjoyed my post and want to try Splinterlands, please use my referral link: https://splinterlands.com?ref=rosiew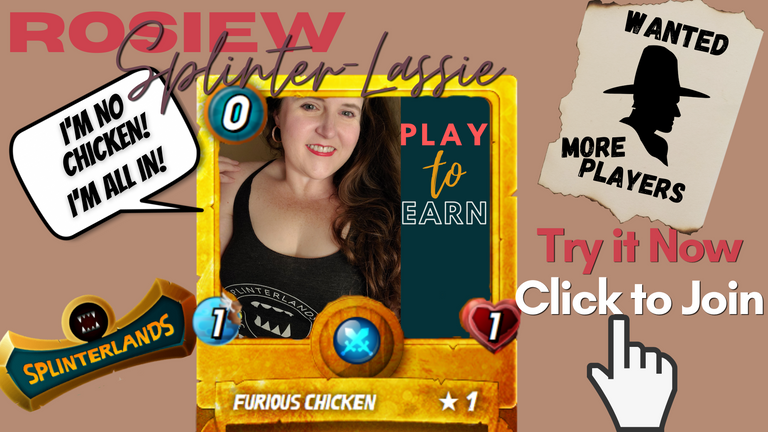 ---
---