Splinterlands Brawls Confusion Here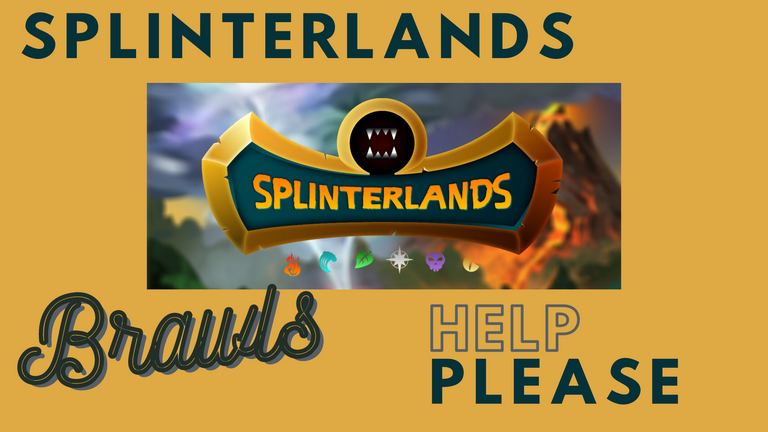 Hi everyone! We're nearly half way through the season, and we've done some Brawls now with the new format for merits so I wanted to talk to you all about it if you don't mind.
What's the Best Plan?
So, I was really excited and proud of my team. I love to cheer on others, and we did SO WELL in our brawls, and the team got merits and I was soo excited until I looked and saw.....ZERO MERITS for me.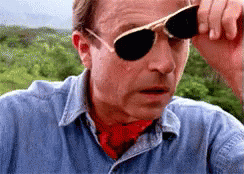 I had to look a couple of times because I just couldn't understand it. And then, I wondered if it was because one of the matches I played, I lost internet connection, and when it came back on, it was as if I fled the match (or surrendered it). I didn't realize I would lose out on MERITS because of something out of my control. And now, I'm that much more behind on getting goodies from the Brawls.
Please Understand, I am a Positive Person...
and I don't want to complain, but it just really seems sad to me that I missed out on merits when I participated in all the matches. I didn't want to say anything, because I do not like to sound like I'm complaining ever, but my friend said maybe I should, because maybe someone would see this and go talk to the creators of Splinterlands and see if there is a different way to solve this problem. I understand they are dealing with bots and other issues, but it honestly tugged at my heart a bit that my team got all these merits, and I have donated DEC to the team even, and yet now I don't get anything for this brawl. Am I overreacting? I really don't want to, so if I am, please forgive me. I'm just bummed about it is all.
So if you have suggestions for me, or if you feel like this is a good point that maybe Splinterlands could look into? I PROMISE I love the game; I'm not trying to complain about it. I just want to make sure this doesn't happen again to me, and yet, it is out of my control. I do see a problem too in this. Let's say my first battle was when I lost connection (it was my second I believe), well, now that I know I will not get merits, what do I care about trying to play the other brawls? Now based upon my ENFP personality who likes to please others, I would play it, but I could see a lot of people just decide not to, and that actually hurts the whole group then when they don't play, but the typical person sadly might think "If I can't get any rewards, what do I care if they do?"
Anyway, I hope no one is upset with me for mentioning this. I just thought maybe there's another way to solve this situation. Either way, thank you so much for listening and reading this far! :)
If you enjoyed my post and want to try Splinterlands, please use my referral link: https://splinterlands.com?ref=rosiew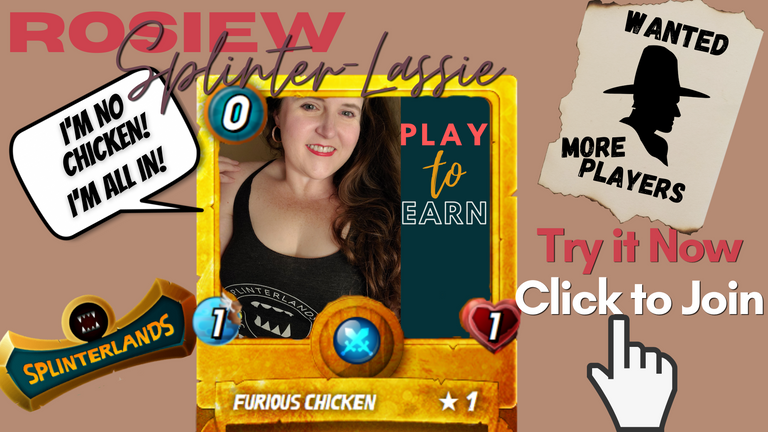 ---
---