Azmare Dice Air Drop #4 Epona
Today I claimed my 4th airdrop in the Dice series.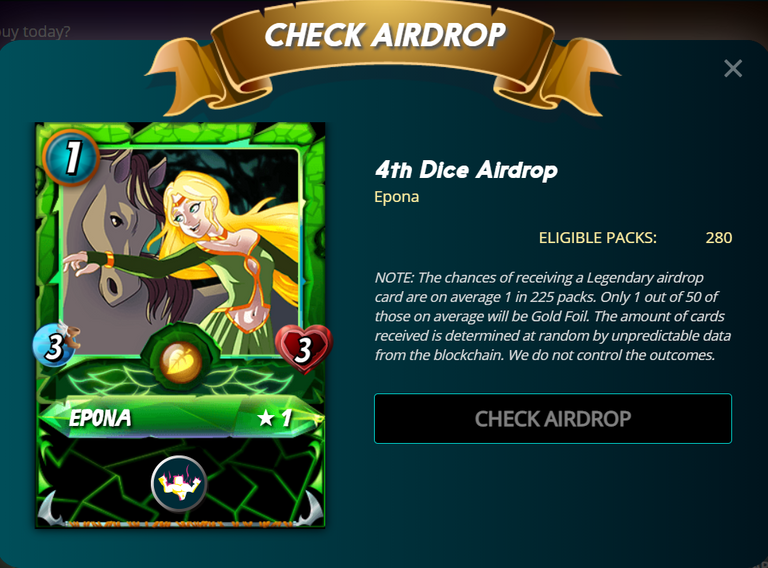 This airdrop required 225 packs in order to be eligible for the airdrop.
I had 280 pack eligible for the airdrop.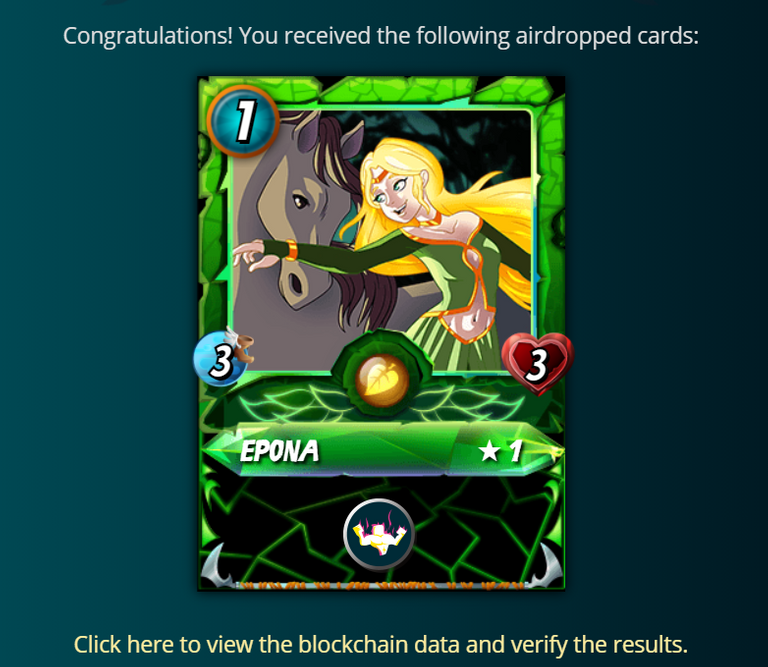 I ended up with one normal foil, which isn't bad but it's not gold foil either :(
It won't be long and there will be no more packs left to purchase from Splinterlands until Chaos Legion is released.
---
---