GRUM FLAMEBLADE Gets More Dangerous As He Destroys His Opponents. And Rewards Of The Day

---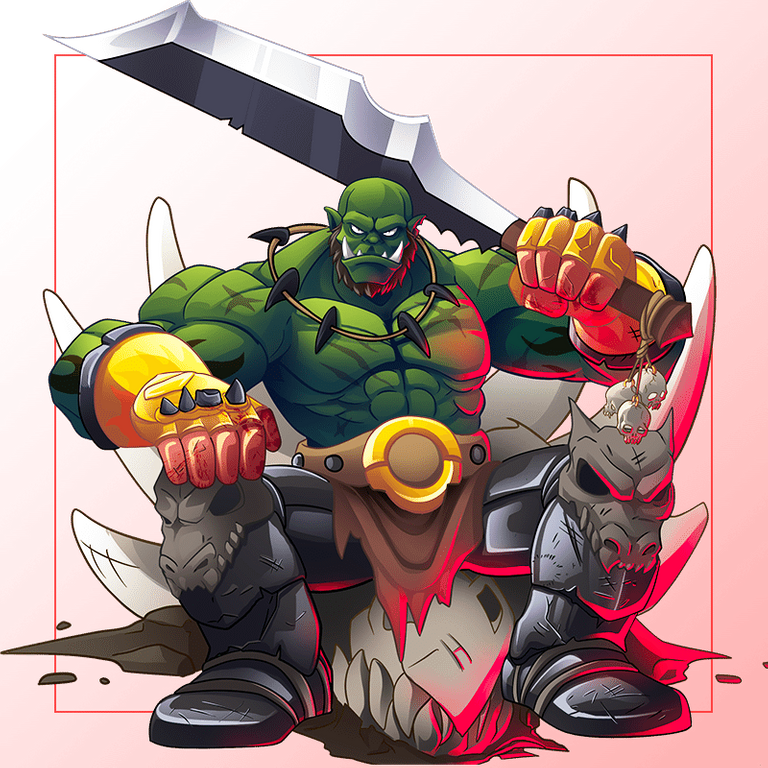 One of the strongest Monsters, GRUM FLAMEBLADE becomes more dangerous in battles as he destroys his opponents. Every time he destroys his targets, his health, speed, shield and health increase, so he can reach incredible stats as the battle continues. No one wants to meet him on the battlefield. GRUM FLAMEBLADE A very powerful Monster that helps my team in the Fire Unit much stronger.
GRUM FLAMEBLADE has Bloodlust and Void Armor Abilities at level 1, Void Ability at level 2, and Giant Killer Ability at level 3. GRUM FLAMEBLADE is one of the legendary NFT cards and the price of this NFT card in the market starts at $9.73. GRUM FLAMEBLADE with pretty great abilities can do great things in battles. My GRUM FLAMEBLADE NFT card is at level 1 and I'm aiming to upgrade to level 3 in the future.
Abilities
Bloodlust : This Monster revels in the glory of combat and becomes more dangerous as the battle goes on. Every time it defeats an opponent, it gets +1 to all stats (in the Reverse Speed ruleset, -1 to Speed).
Void Armor : Magic attacks hit this Monster's armor before its Health.
Void : Reduced damage from Magic attacks.
Giant Killer : Does double damage against targets that cost 10 or more mana.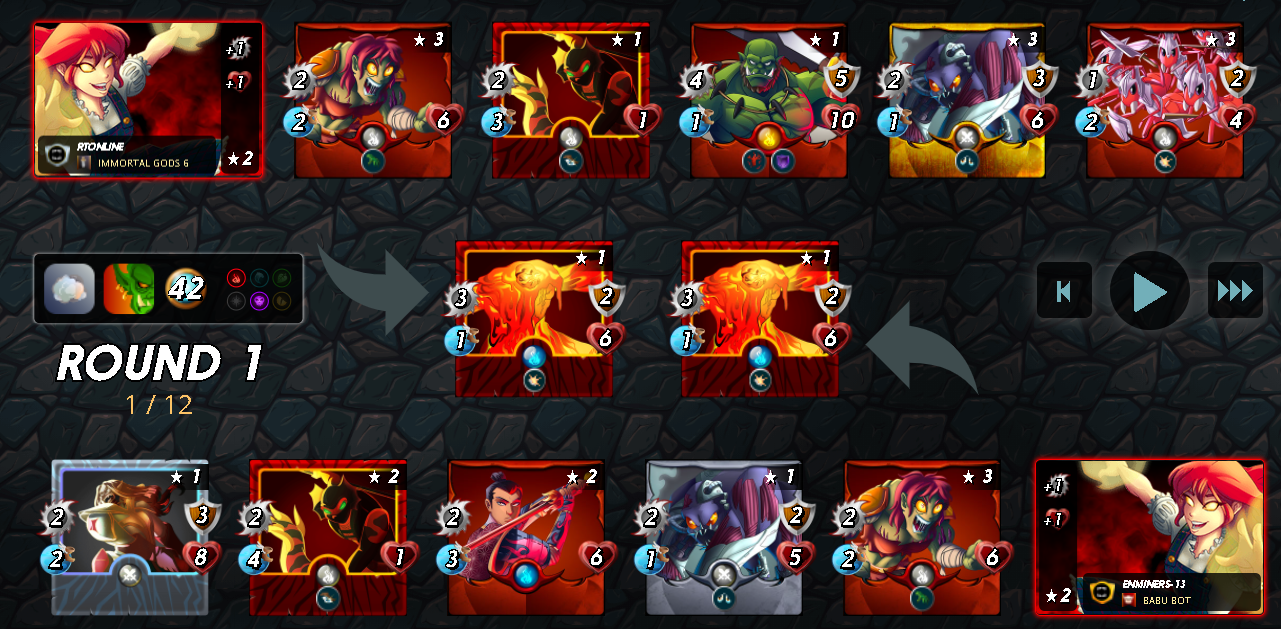 Battle Link
I shared with you a battle that GRUM FLAMEBLADE was in, in the video, I recommend you to watch it. This battle was a 42 mana battle and the battle rules included Fog of War and the Up Close & Personal: rules.
Up Close & Personal: Only Monsters with Melee attack may be used in battles.
Fog of War: Monsters lose the Sneak and Snipe abilities.
I usually put GRUM FLAMEBLADE in the first position in the team but due to the battle rule I changed my strategy and put GRUM FLAMEBLADE on the back line in this battle. GRUM FLAMEBLADE's only downside is that he doesn't have the ability to attack unless there's a special rule in the battle rule. Considering the battle rule, I thought he would be more useful in the middle position in the team. I knew that when he got to the first position, he would destroy his opponents with brutal attacks. And indeed my strategy worked pretty well and my team won this battle. You can watch GRUM FLAMEBLADE's amazing show on the video.
Summoner and Monsters on My Team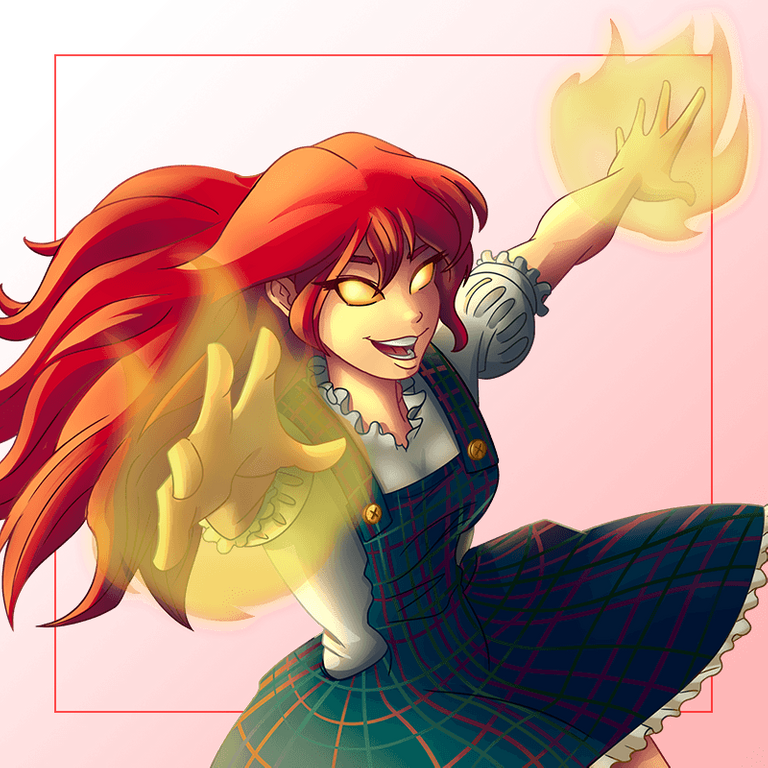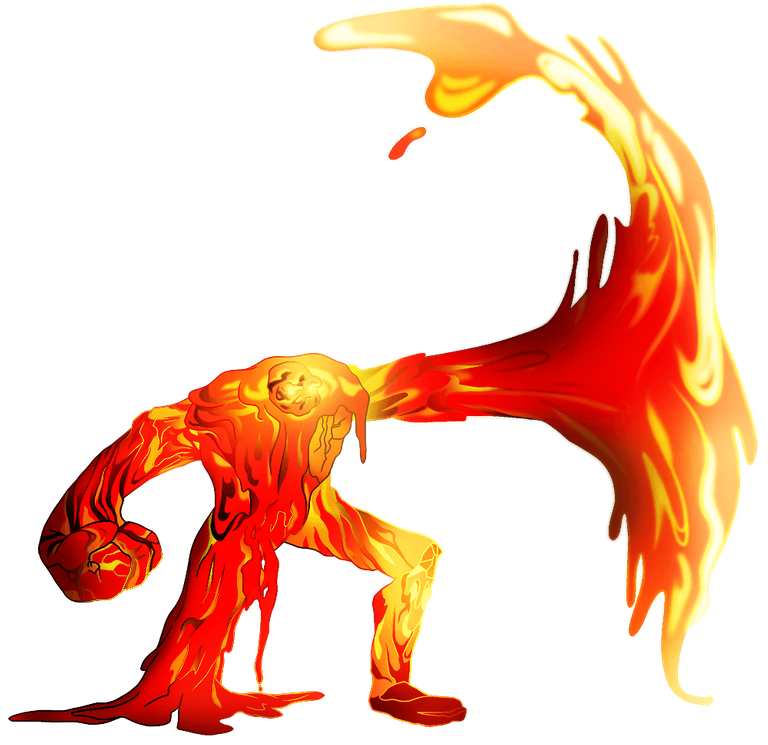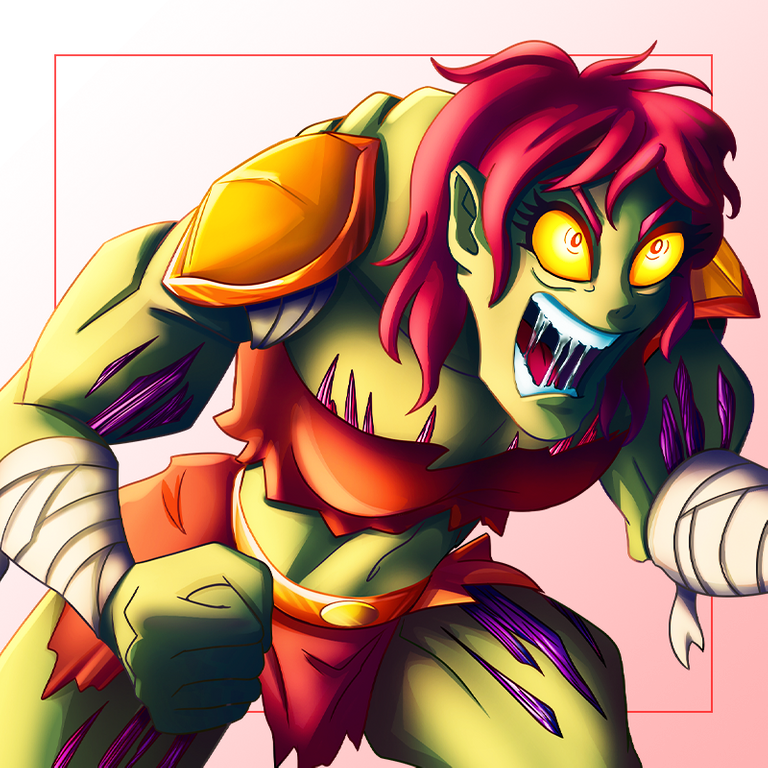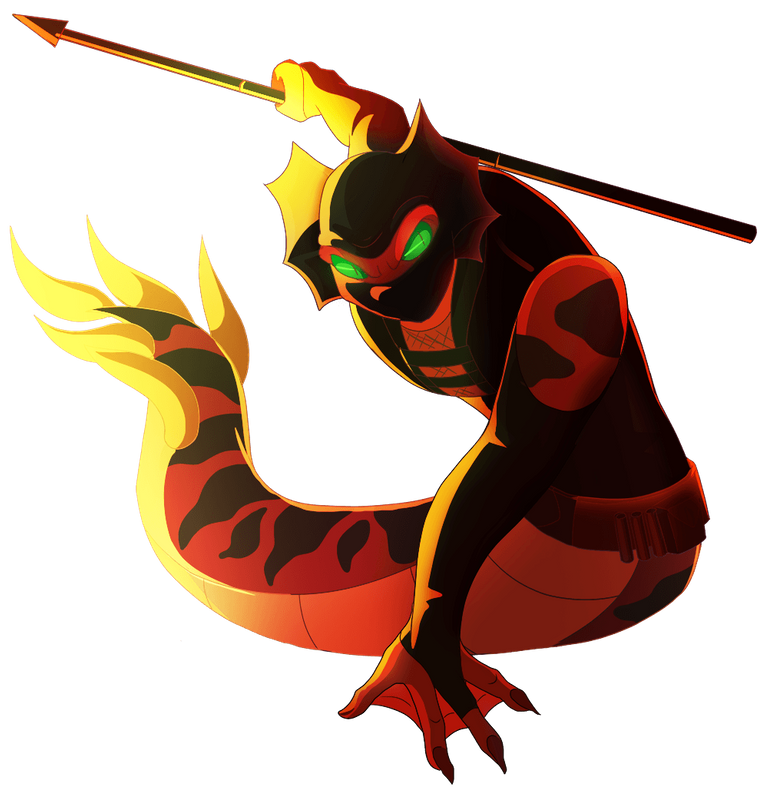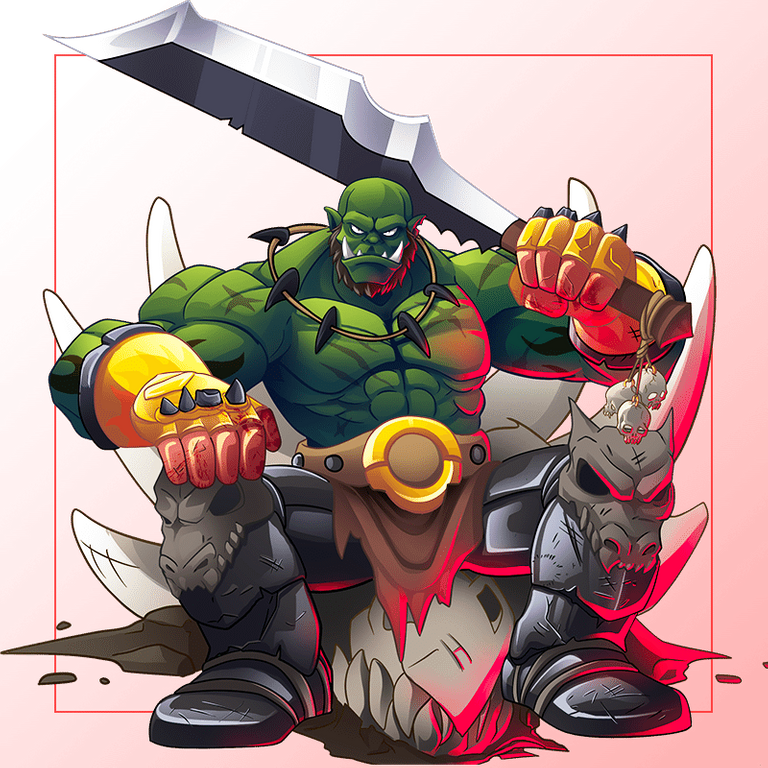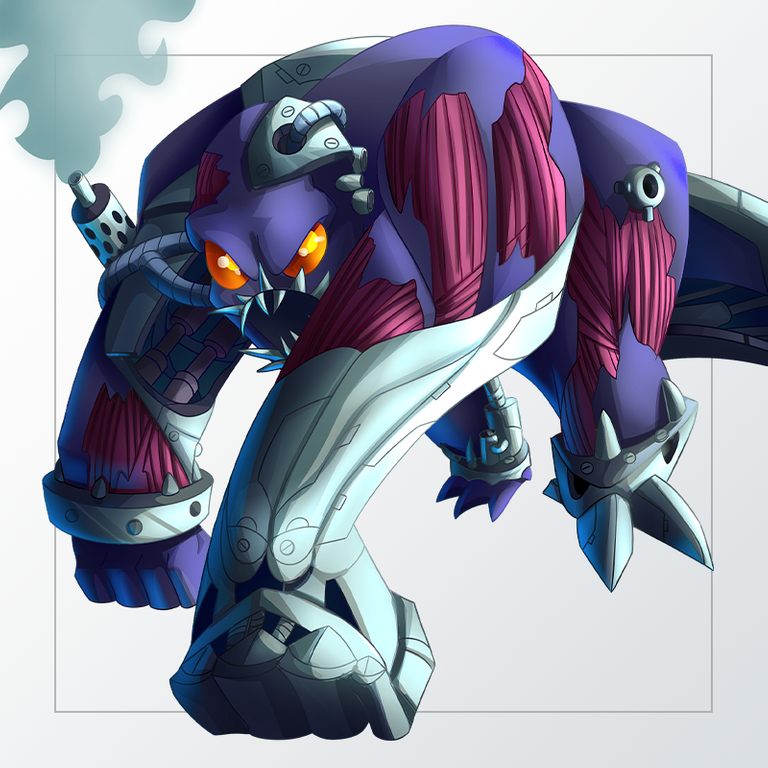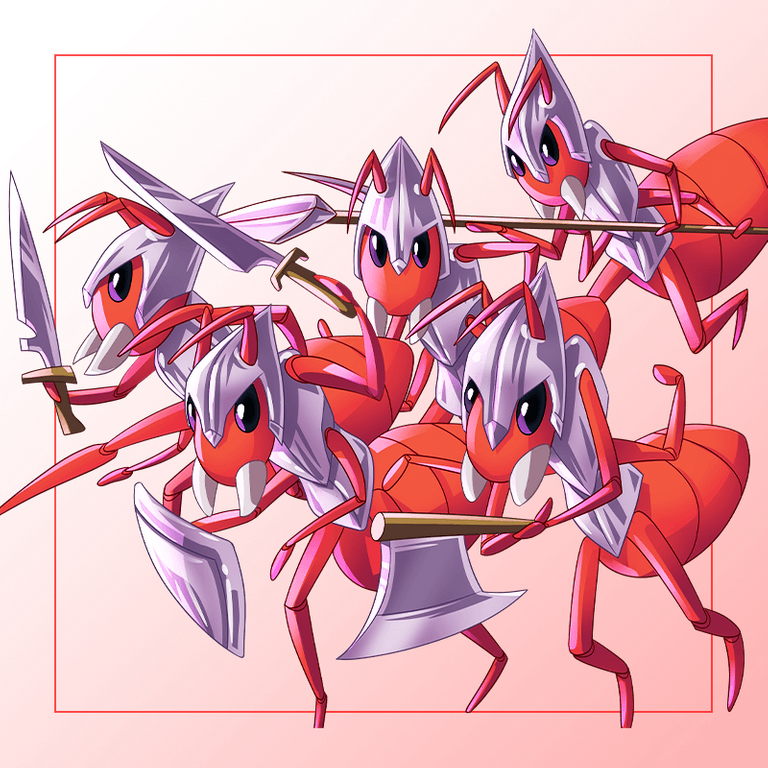 I also looted 6 chests after completing my daily quest today.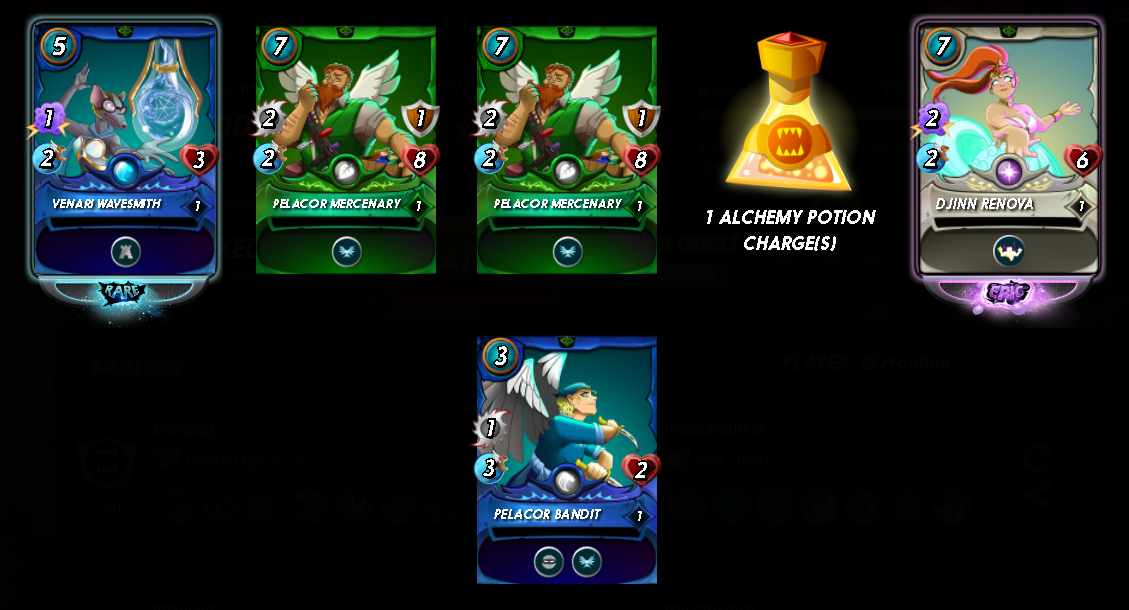 VENARI WAVESMITH
PELACOR MERCENARY X 2
1 ALCHEMY POTION CHARGE(S)
DJINN RENOVA
PELACOR BANDIT
What do you think about GRUM FLAMEBLADE and the battle in the video?
Would you like to join Splinterlands? Here is my reference link
---
▶️ 3Speak
---
---