Since Airdrop Ended, SPS Continues to Rise Slowly But Steadily. Why I Keep Hold It.
Since the airdrop ended, SPS continues to rise slowly but steadily. SPS dropped to $ 0.042 on July 13. SPS, which started to rise after the bottom price, gained almost 100% value in about 3 weeks.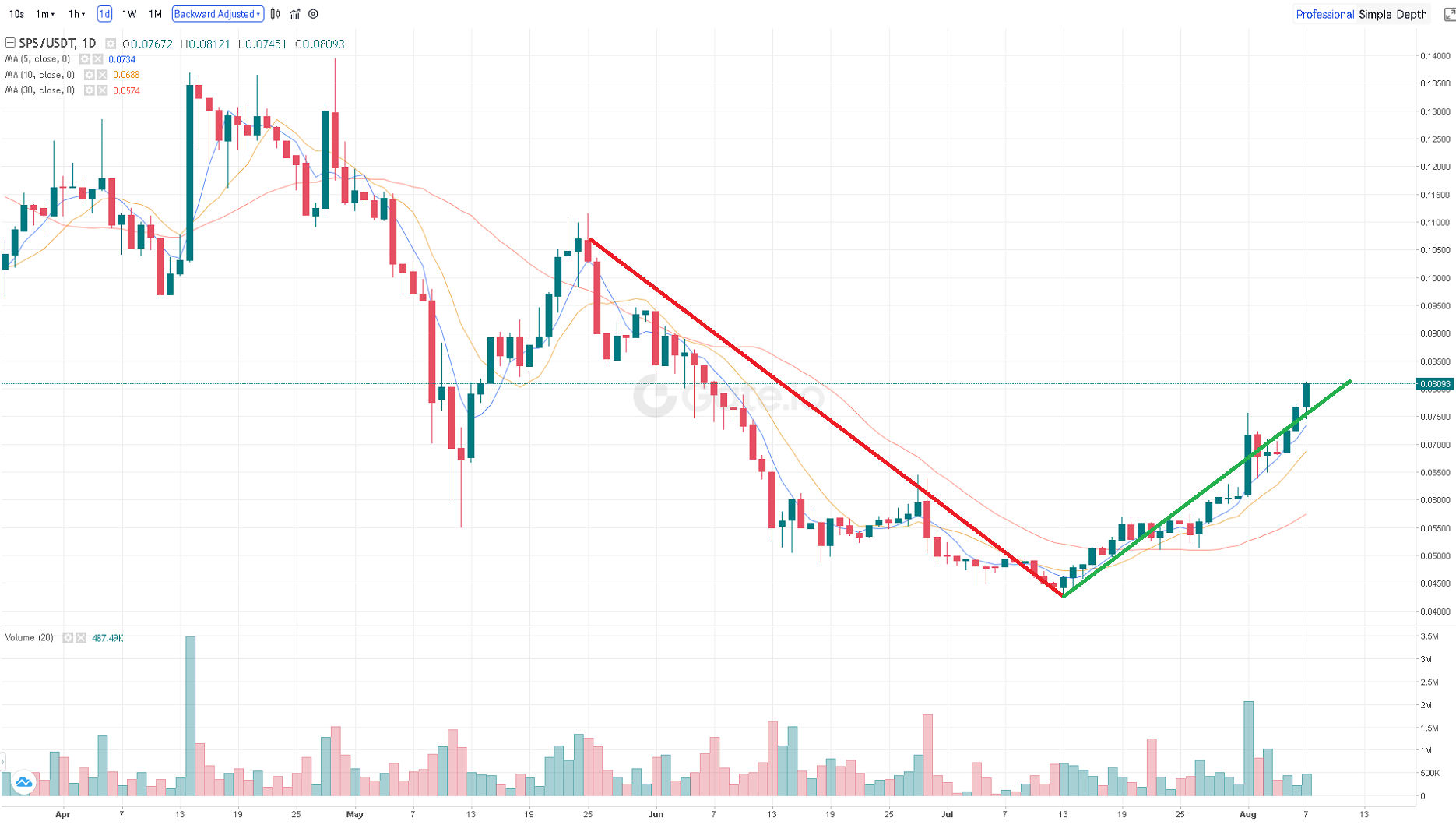 SPS is currently trading at $0.08. It has been slowly but steadily rising for the last 3 weeks. Honestly, despite the fact that we are in a bear market, this rise seems remarkable. It could accelerate its rise, especially if it can break $0.1.
The end of the SPS airdrop has seriously alleviated the selling pressure. I also think that the liquidity pools in PolyCUB, Cub Finance and Splinterlands contributed to this rise.
Splinterlands has hundreds of thousands of active users and tops many lists. I think it's the best of games in the crypto market. So I think SPS is very far from its real price. And I think it will rise towards its true value over time.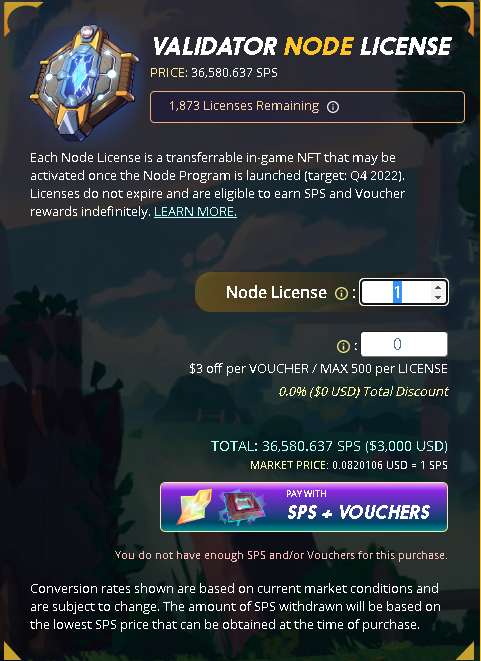 I really want to buy Validator Node License and I am saving money for it. Hopefully I'll buy one before the SPS price exceeds $0.25. As the SPS price increases, Validator Node License sales will also increase. During the Validator Node License pre-sale, 2,000 licenses were sold in a very short time.

It is currently in phase 2 (Tranche 1) and for a license i need to pay $3,000 or $1,500 + 500 Vouchers. The most logical for me is to buy it with $1,500 + 500 vouchers. Currently, Voucher is trading at $0.48 in the market. So it is possible to buy a license for about $1740.
In the future, when the SPS price rises to $5, the Validator Node License price may rise to incredible prices. If that happens, it would be a great investment for me.
I believe the SPS price will reach even higher towards the end of the year. Although in the short term, it doesn't matter to me how much the price goes up or down. I will continue to hold my assets until SPS reaches $5. I like to hold assets that I trust.
This is not investment advice, please do your own research.
I believe SPS will rise higher in the coming months and I am very optimistic for SPS. What do you think about SPS?
Posted Using LeoFinance Beta
---
---