splinterlands daily swearfest - day 9 -water splinter
starting points 2190 - ending points 2339 (2 days in a row got a nice gain )
---
the early rounds - popped of a win on the first match continuing yesterday win streak into gold 2 - WHOOPEEEE !!!!
lose 1 - win 1 - looks like boincing back and forth between gold 3 / gold 2 for a day or 2 LOL
---
uggg . let's start with a low mana vs high level garbage match - nevermind , it was vs level 1's - sweet
the heavy hitter showed up in second match LOLZ
MOTHERFUCKER [email protected]#[email protected]# - win 2 - lose 3 , her we fucking go - backwards into gold 3 - looks like a losing streak - might have to take a fucking break
cheated and used dragons to stop the fucking losing streak - this was a tough match - https://splinterlands.com/?p=battle&id=sl_522e801413de00546697b89686f3f9f5
wow - cant believe i won this one - https://splinterlands.com/?p=battle&id=sl_29195fc1872e4723650b2cc564af25d2
got a super lucky streak vs some level 1's - only 1 match left to finfish the daily
just waiting for the horrible nasty losing streak
wow - got super lucky today - finished in gold 2
---
not the best draw of cards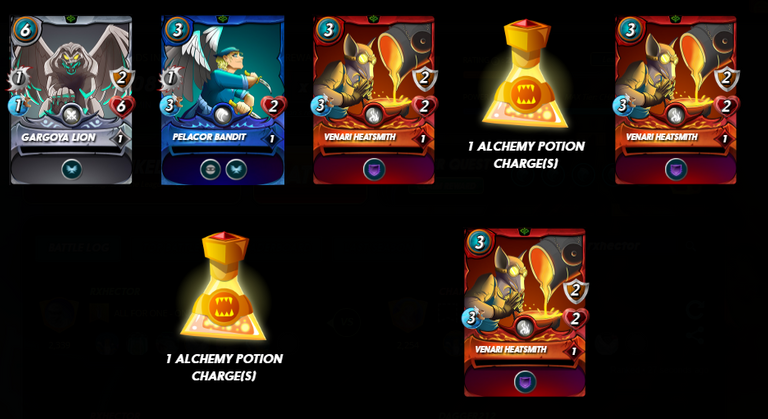 do i level these up or just hold them and sell at level 1 ????
---
*(this account is for entertainment purposes only - please consult a mental health professional if you consider taking any of this seriously)
---
---