splinterlands daily swearfest - season(77) - day 4 - anti melee
starting points 1947 - ending points
---
first match - FUCKING LOST TO A GODDAM LEVLE 3 SUMMONER
here we fucking go again - day 4 of fucking losing
GODFUCKINGDAMMIT - next match vs fucking level 8's
FUCK THIS FUCKING BULLSHIT
annnddddd got fucked out of 3 in a row -
4 days of fucking losing is fucking GETTING OLD
taking a goddamm break
---
win 1 - FUKCING LOSE 1
finallly win 3
ANNNND GET FUCKED OUT OF THE STREAK BY A FUCKING GODDAMMM LEVEL 1 YODIN - MOTHERFUCKING DOGSHIT !!!!!
pulled off another win --taking a a break at 2 rewards for the day before i hit a shittyy losing streak again
---
opened a pack and pulled a legendary and an epic ;)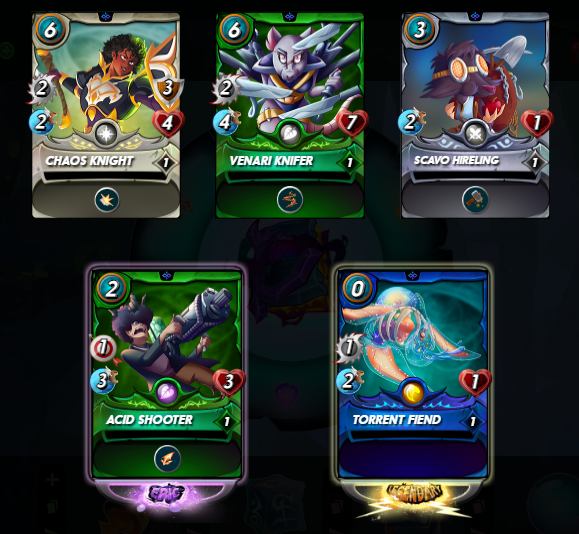 ---
let's try a couple more
lose 2 - win 1
annndddd then fucking lose 2 more
godfuckingdammit this season is fucking garbage
up to day 5 and cant even fucking get up to gold 2
tried a couple more
that was fucking stupid - up to 5 in row fucking pissed away
annnndddd fucking lost to the higher level SUMMONER - FUCKING AGAIN
right back to fucking 1900 where i started the season - GETTING CLOSER TO RAGE SELLING BY THE FUCKING MATCH !!!!!!
unfuckingbelievable - i fucking give up
---
oh look - 2 shitty rewards
---
*(this account is for entertainment purposes only - please consult a mental health professional if you consider taking any of this seriously)
Posted using Splintertalk
---
---