A Season Progress Report

Another day of grinding in the books. It's getting tougher by the day. It's amazing how many good Splinterland players there are out there...I seem to lose so many battles just by a fraction of bad luck or unlucky card placement. 'Tis the game, as it were.
After yesterday and today's grinding away, I picked up the Silver League I awards, and added it to my chart below.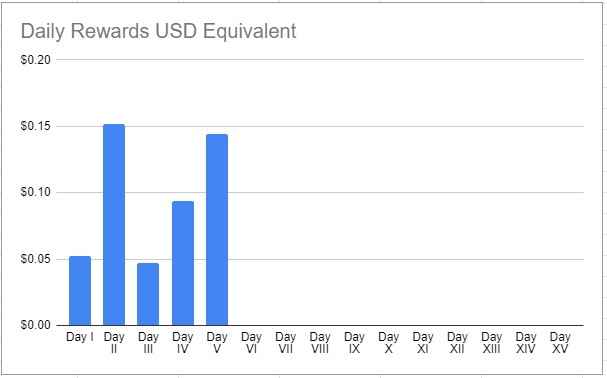 Well, I'm at a cumulative $.50 USD rewards thus far. Curious season, to say the least. I ran my wining % charts again, and (surprise!), I continue to hold steady.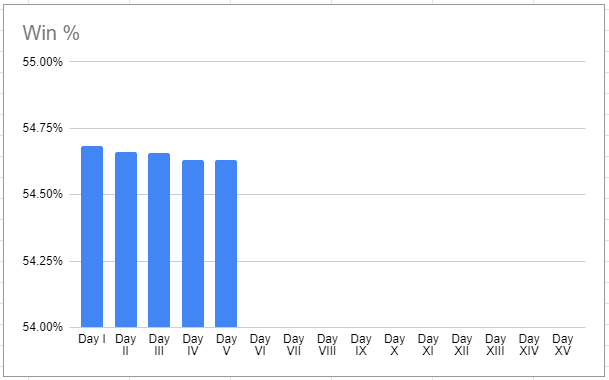 If I could just a get a little bump in win %, I'd feel like I'm being more productive.
Hattie and Dad Card Opening Adventure
Tracked with a chart, of course. I am an accountant, after all. This morning, we opened up one Chaos Legion pack together, and we yielded the following :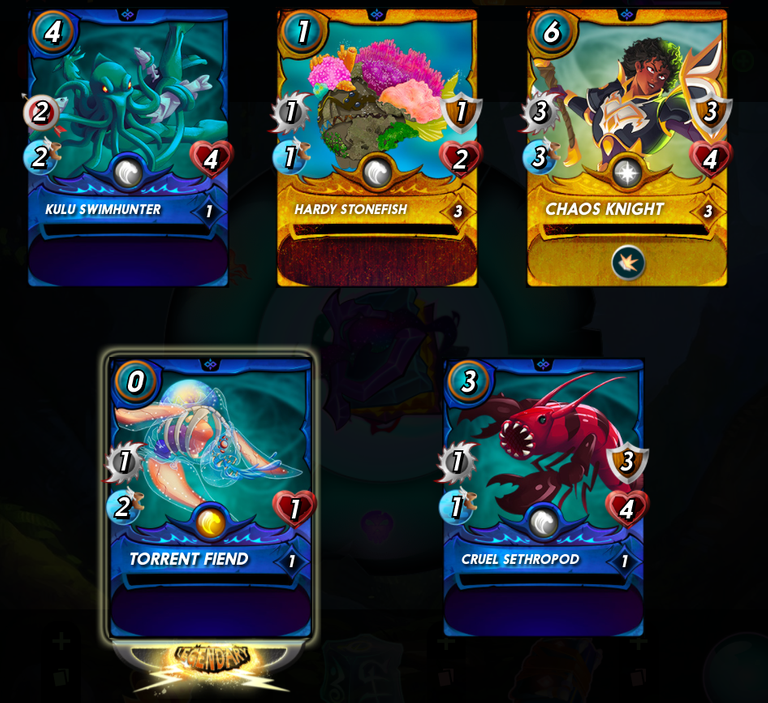 One Legendary and two Golds...not bad, Hattie! That puts my Chaos Legion pack investment metric as such: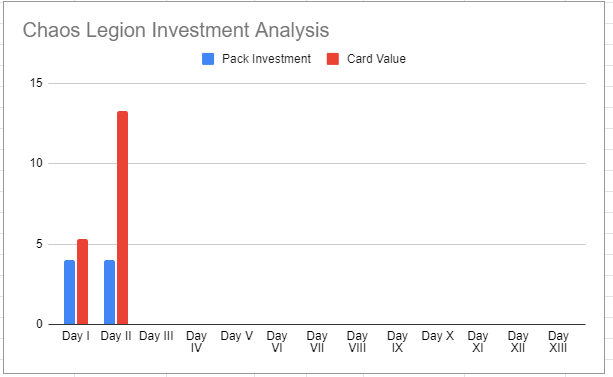 Not bad, but I expect an egg of a card value tomorrow; I know how statistics and the law of averages work. I get it...I'm an accountant, remember?
Despite all the grinding, I continue to HODL all SPS, land, and NFTs. Until tomorrow's adventure...
---
---