A Season Progress Report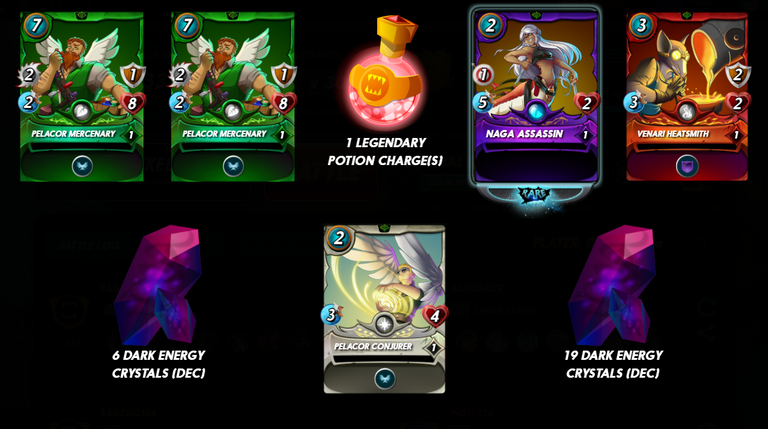 As I continue to slug my way through this season, it dawned on me that I play some really good team's with some really good cards. Scary good; I wonder why they are on lower leagues that most of us play in? I'm sure there is some algorithm that makes that strategy beneficial, but I really just play the game because I find it entertaining. That, and the ability to convert USD directly into game credits (let's be honest, a lot of Wax games miss the boat with this), has always made me a #splinterlands fan.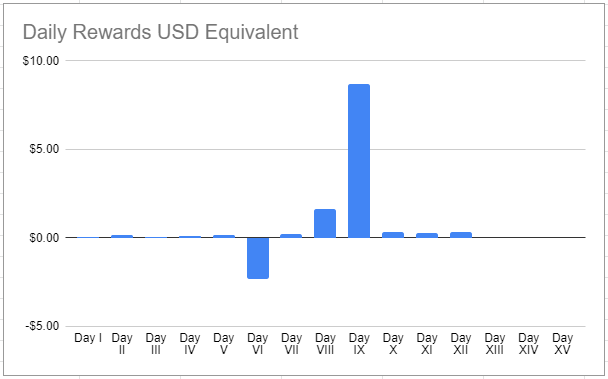 Yesterday's rewards are show above. I am actually in GOLD I this time...I must have missed that jump. With the $.32 USD reward, I'm now up to $9.74 USD earned on the season to date.
How did my win rate fare? Well...funny you should ask, as I have a chart for that too: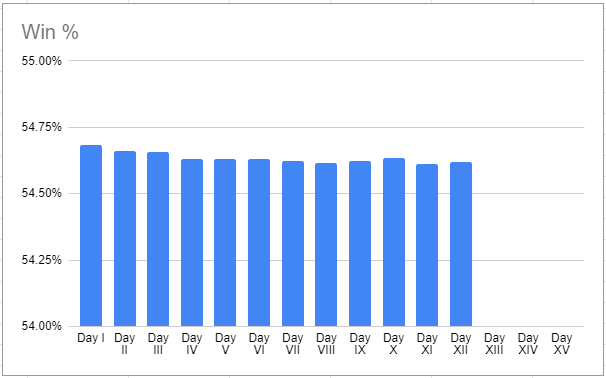 It's a bit of a uptick; I'll take it!!
Hattie Card Opening
Well, my good luck pack opening partner does love her blue cards...and I managed another summoner.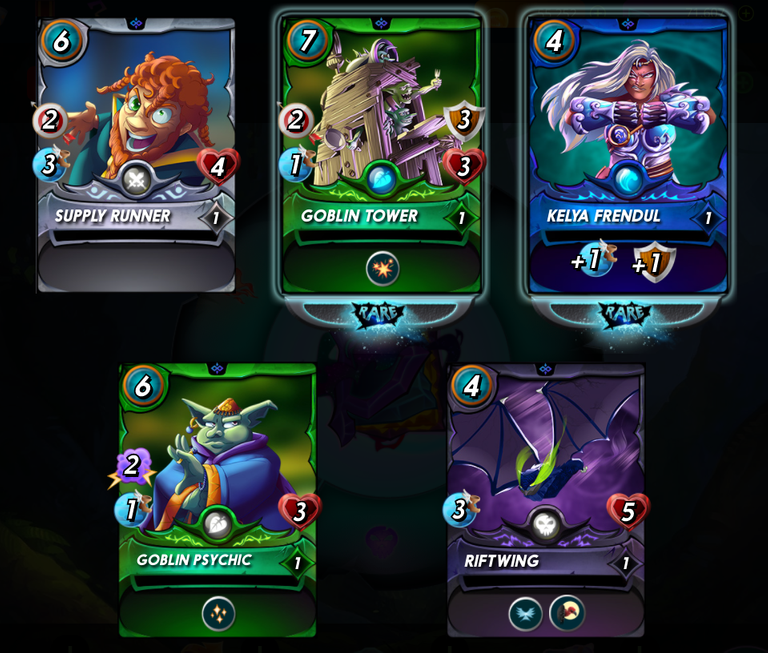 That puts my investment at 26.5% since we started our morning tradition at the breakfast table: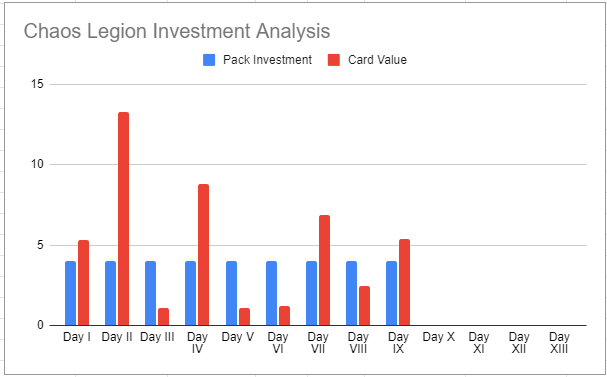 With roughly three days left in the season, wishing all the best of luck as yet another campaign grows closer to conclusion!
---
---