A Season Progress Report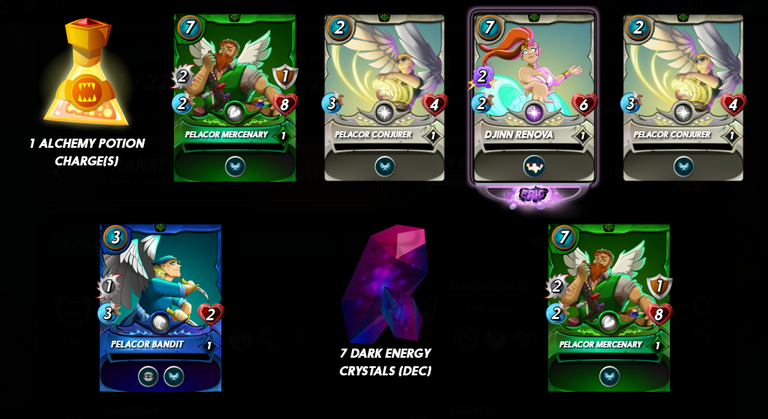 The grind goes on, doesn't it? I thought I could maybe make some headway with getting to Diamond III by season end, but my win rate just diminished...as did my DEC collection rate. What can you do? I'm a greedy bastard, I know!
My rewards for the quest are above. The USD results are below: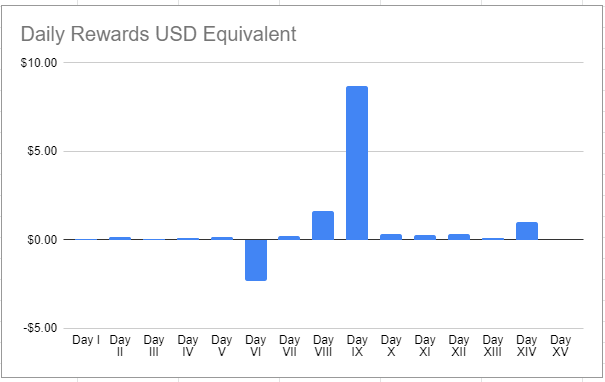 Season to date is now over $10 USD in NFT rewards.
How about that win rate? Awful, just awful...take a look: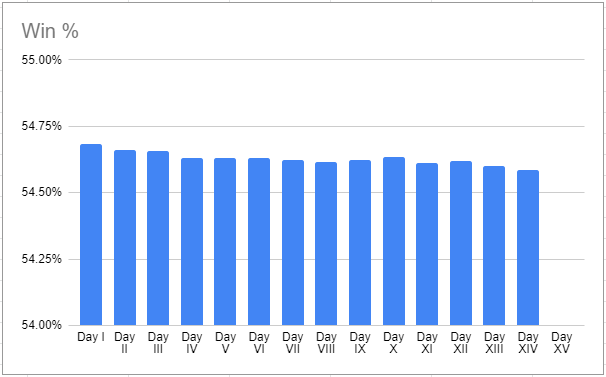 Always the wrong direction, I tell you.
Hattie Pack Opening
With my good luck partner in crime by my side, I pulled these this morning when I opened a #splinterlands Chaos Legion pack.

Kind of a schnoozer, you know? That puts my updated graph as such: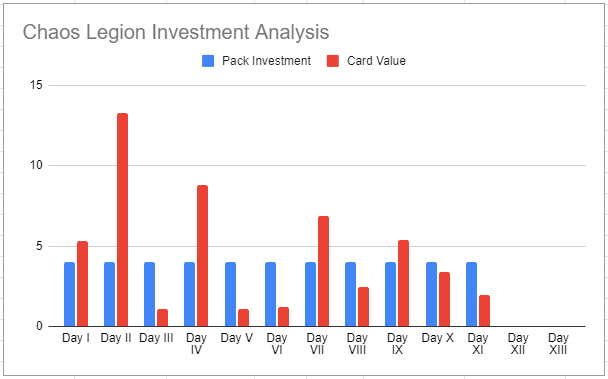 My ROI is plummeting too; I'm sensing a trend. Are you? At 15% return on purchases, I'm debating on just holding the packs long term.
With all of that said, good luck to everyone playing. I continue to HODL my cards, land, and SPS, as always...
---
---