My May Splinterlands HODL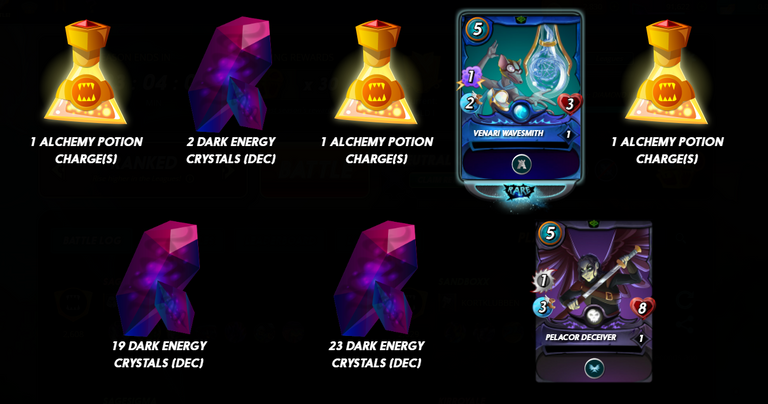 Here we go again...another day, another #splinterlands quest completed. I, more or less, broke even with my winning percentages again. I also broke even on my latest Brawl campaign, going 50/50. I picked up some Merits, but not enough to buy a pack of Gladius cards. Next time, for sure...
I've also noticed that the value of my cards has dropped quite a bit over the past few days. I'm not sure if it's a precursor to a massive market drop or what, but it is something I've been paying attention to of late.
Here is my updated May winning percentage chart:
Subsequent to my rewards, my Collection Power increased about +.0082%. Not much, but it's something.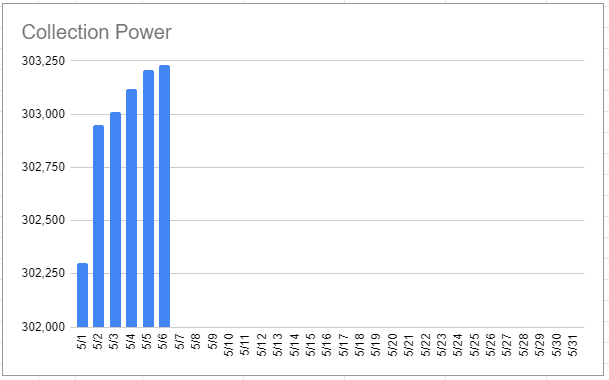 All things considered, I continue to grind it out. After the next round of Brawls with my Guild, I should have enough Merits to grab a pack to increase my CP. Patience...I need patience.
---
---