Daily quest rewards on splinterlands 10-13-2021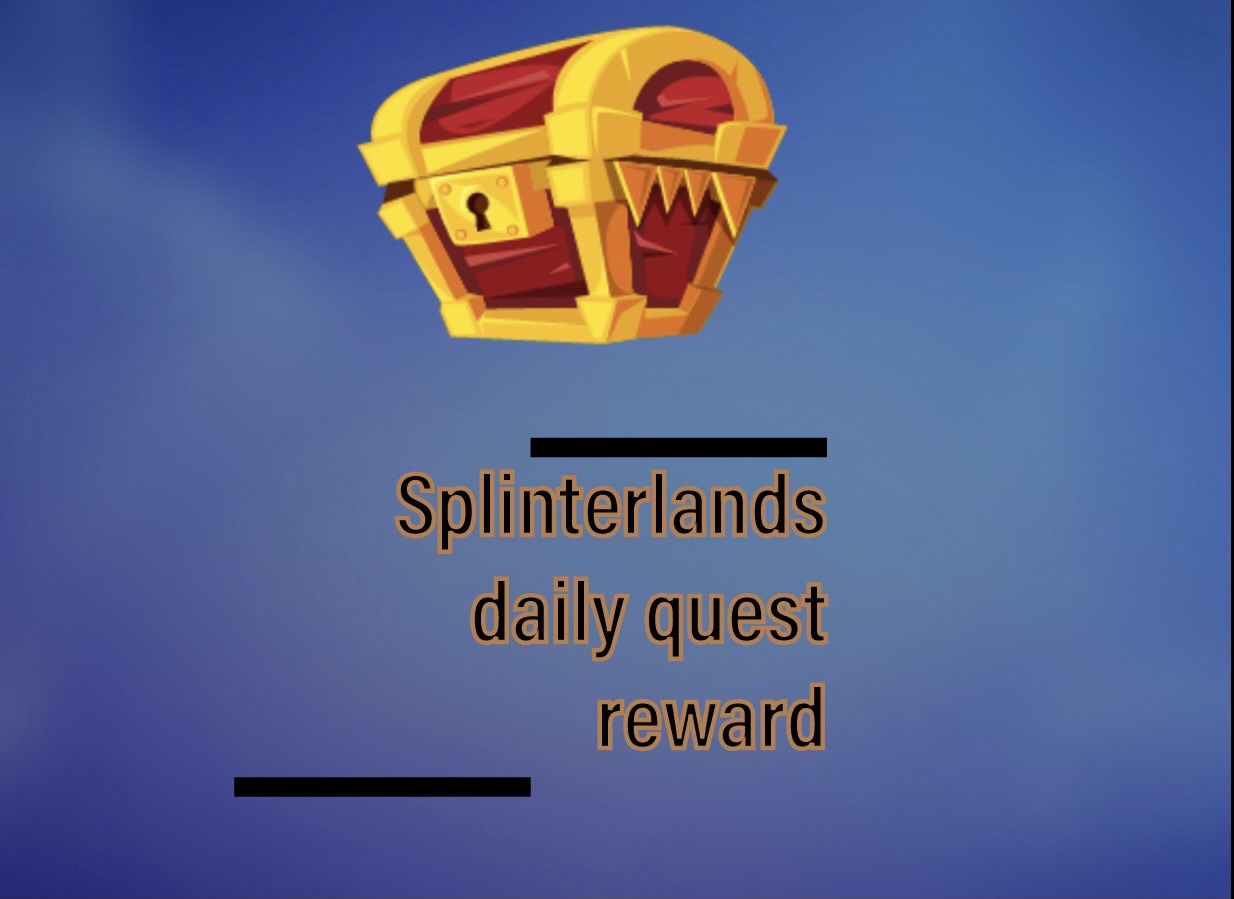 Hi all,
Today I woke up and splinterlands chose to be abusive lol. By that I mean it offered me a earth quest right off the bat, I refreshed and got life a life quest. I went from my worst team to my second worst team, COMON SPLINTERLANDS!!!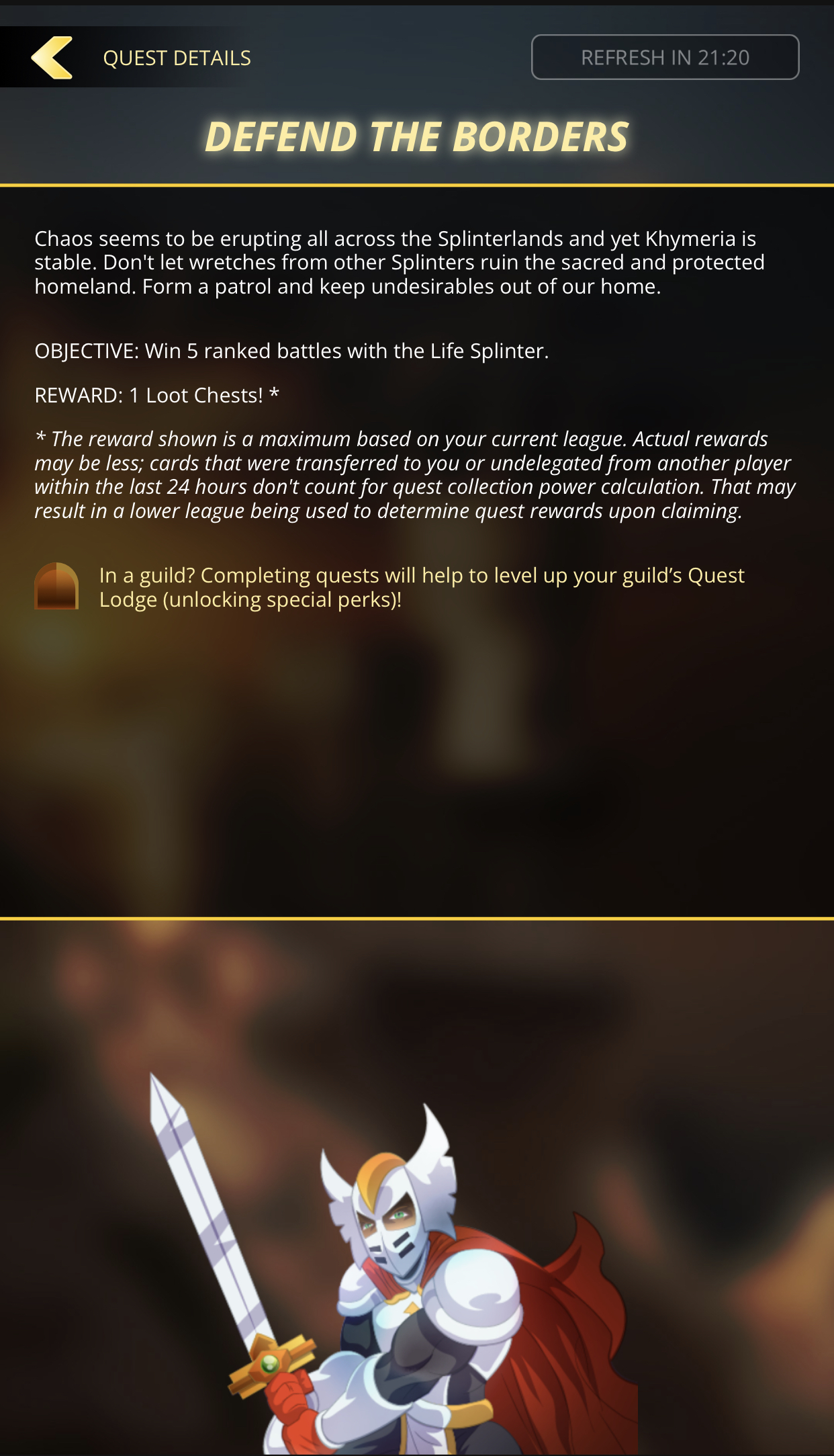 It was a slog but I was able to complete the quest faster than the earth quest and my energy capture rate only fell to 68% so all in all it was a normal quest for me, but splinterlands chose violence again. I won credits again! I can't wait to be out of bronze completely!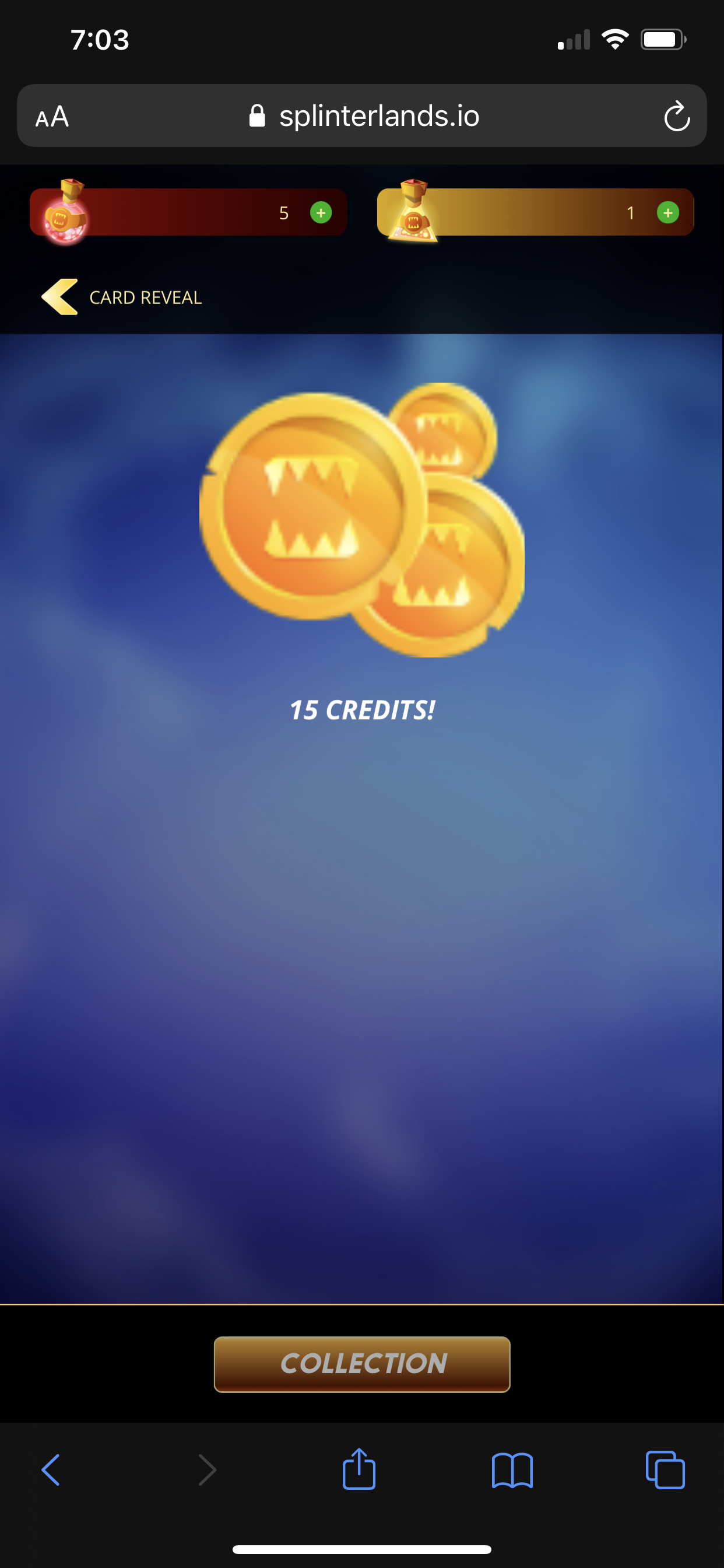 ---
---