SPS Earning Report: Day 64 (November 18, 2022) + EOS Rewards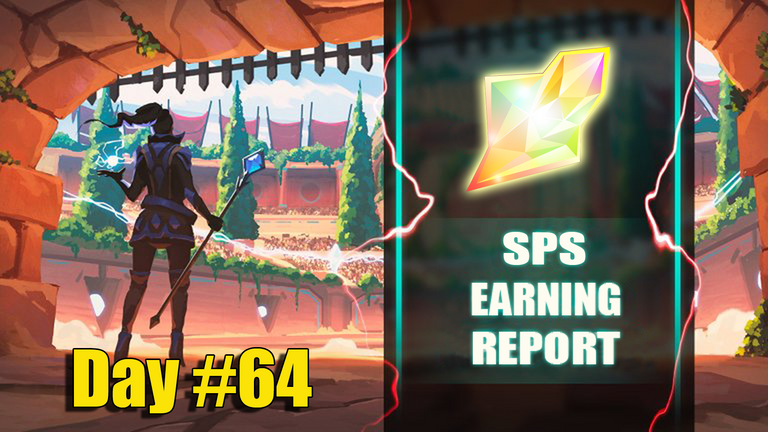 ---
Hi! @Saydie here, playing Splinterlands everyday.
It was not my intention but it took this long before I was able to play this account again since playing 3 days before the season ends because I seriously lack founds for rentals. Still, I manages to get some by selling my GLX token for DEC so now, I'm back again for the 64th day of Splinterlands earning report. After the season reset, I fall back with 2200 rating as I was able to reach Diamond 2 rating last season. That said, grinding at the beginning of the season was tougher as there are lots of people from the higher leagues that also fall from gold and will be racing to get back to the top. So for this day, I only played a total of 24 battles and won 17 matches which is not bad considering the difficulty of the competition early this season and that allows me to to acquire a total of 6 gold chest.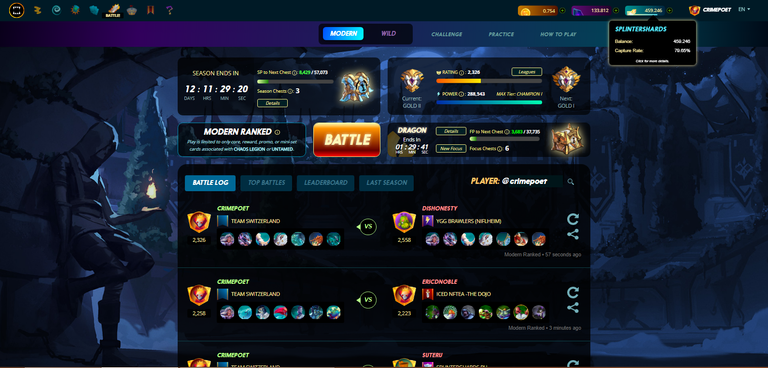 ---
Upon opening the chest, this are what I've got:



2 Regular Foil Rare Card (40 CP)
1.082 SPS
18 Alchemy Potions
Chest rewards this time was definitely poor with only 2 rare cards and 1.082 SPS but I hope I could get something better as I will probably get more chest by the next time I play if I were able to reach Gold 1 rating. For my battle earnings, I got a total of 8.902 SPS for the total of 9.984 SPS earning from the first day.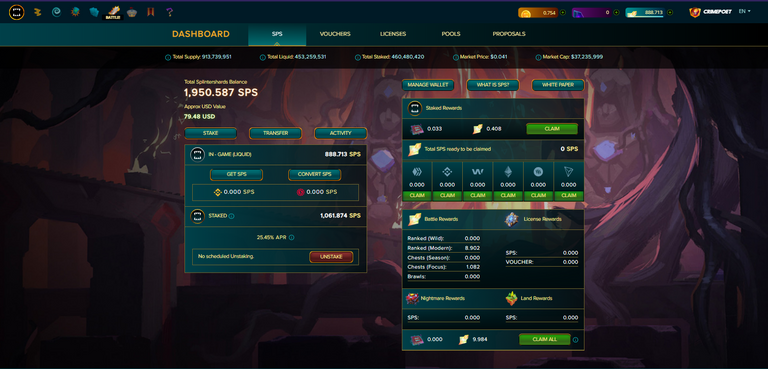 By the way, this is my EOS rewards. Not really that good for a season rewards but I will get all the cards that I can since I am on the journey to max out all the rewards card that I am delegating on the scholar account that I am using rigth now.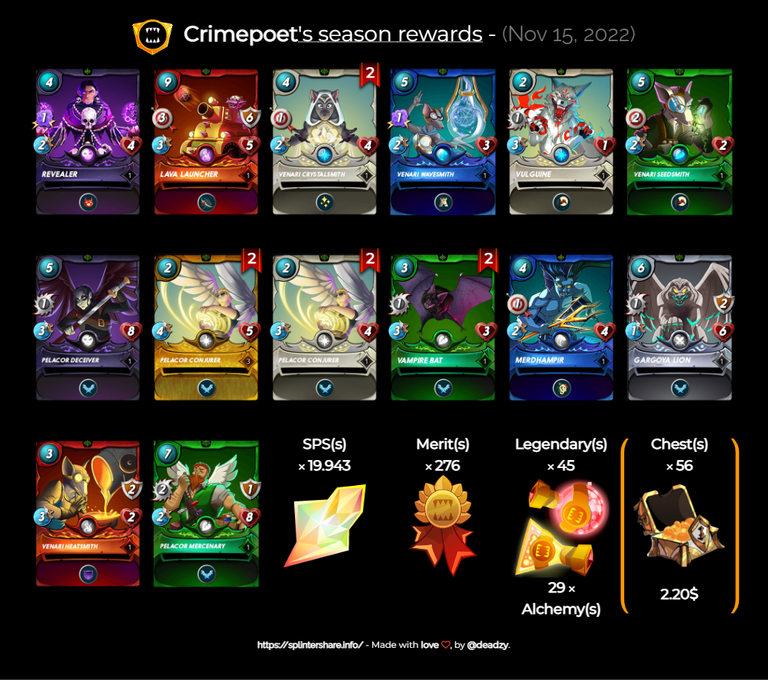 And that was all for today's earning report. Thank you!


All the image that I edited here belongs to Splinterlands.



Want to showcase your reward like mine? You can use Splintershare

Thank you for reading my post. If you're interested to play Splinterlands, you can join by clicking this link
---
---