SPS Earning Report: Day 66 (November 20, 2022)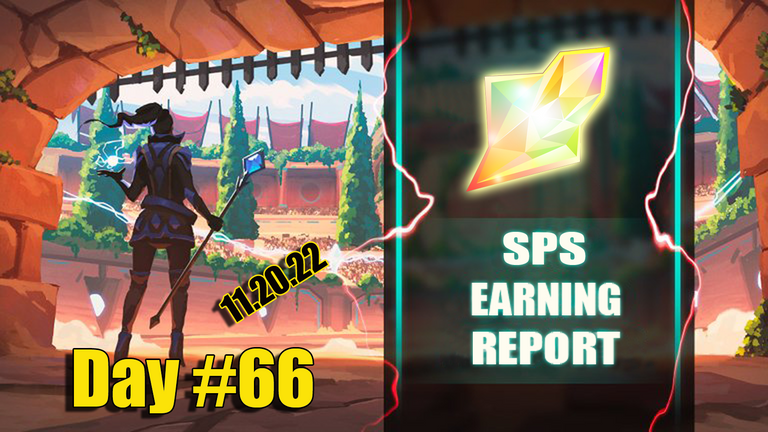 ---
Hi! @Saydie here, playing Splinterlands everyday.
Today will be the final day if my card rental so to get most of it, I played it until it reaches 44.89% where I get a total of 13 Gold chest. The total battles that I made here is 70 matches where I won a total of 35 matches or 50% of the match. At first, I have good winning conditions that not only did I reach Gold 1 rating but I even go as far as reaching Diamond rating but due to a series of loss when I was midway of my grind, I fall back to 2628 rating. For my season chest, I earned a total of 15 Diamond chest.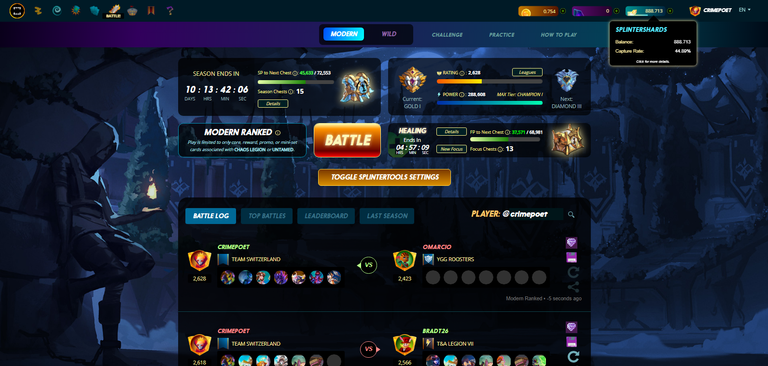 ---
Upon opening the chest, this are what I've got: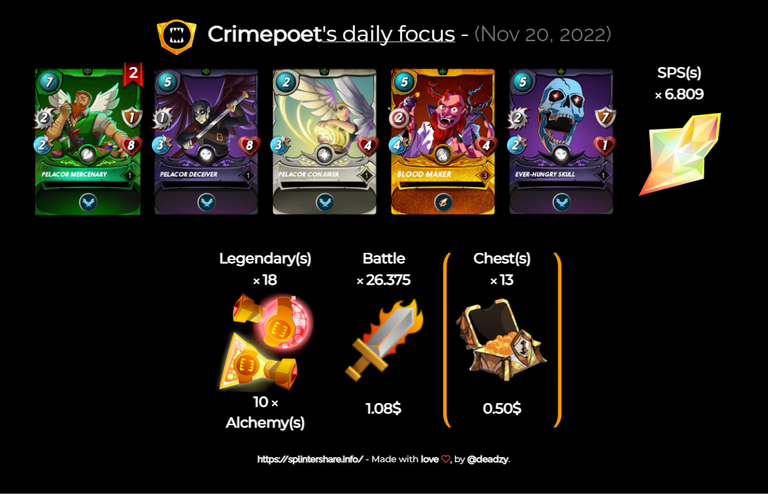 1 Gold Foil Common Card (125 CP)
5 Regular Foil Common Card (25 CP)
6.809 SPS
18 Legendary Potions
10 Alchemy Potions
Chest rewards gets better compared to the past 2 days of my grinding with 1 gold foil and 5 regular foil common cards with a total Collection power of 150 and SPS also got an increase with 6.809 SPS but still, it's far from the ideal chest rewards that I want to get from a gold chest. The total SPS I get from ranked battles has the sum of 26.375 SPS and when we add the amount I get from chest, the overall total is 33.184 SPS.
After this, I need to rest the ECR of this account for 2 days so I hope that by that time, there are still some cheap rentals so I can do more grinding for this account.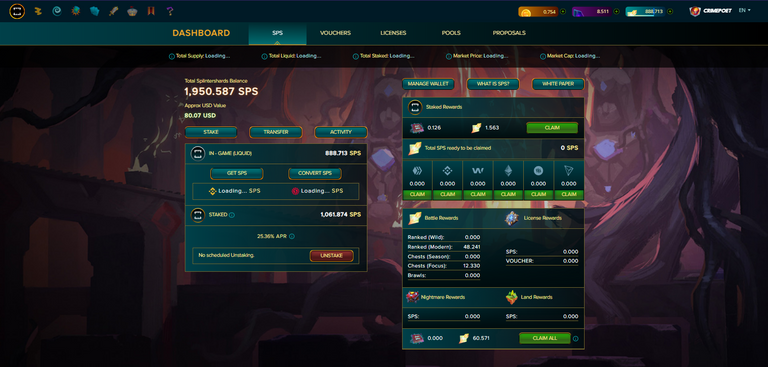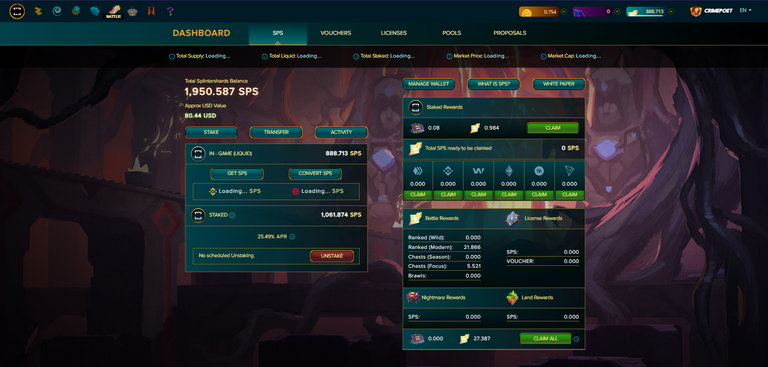 And that was all for today's earning report. Thank you!


All the image that I edited here belongs to Splinterlands.



Want to showcase your reward like mine? You can use Splintershare

Thank you for reading my post. If you're interested to play Splinterlands, you can join by clicking this link
---
---