The event "Pirate Party" will be streaming on SPLTV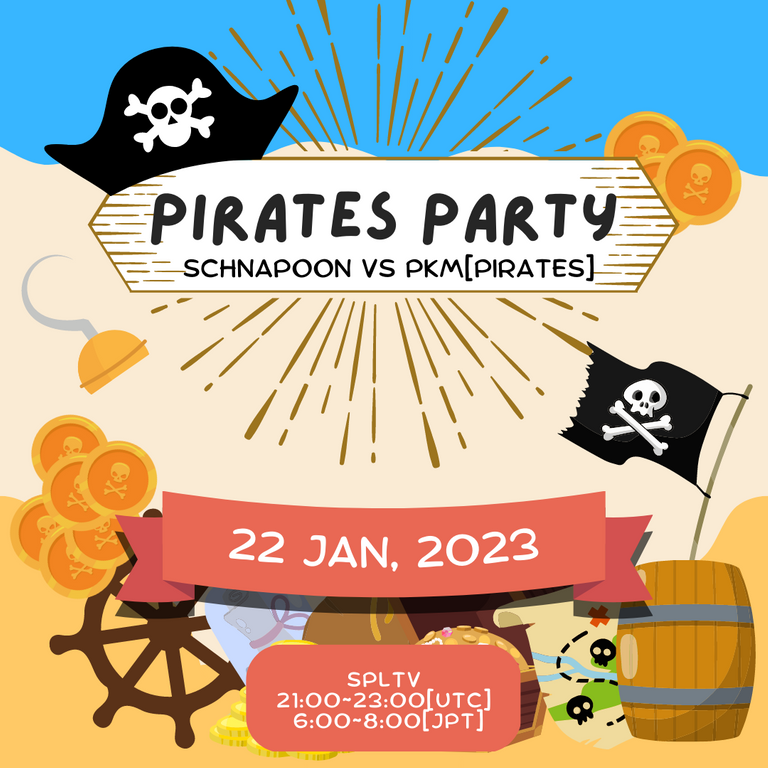 Thanks for watching my streaming!
Next Monday in Japan and Sunday in the U.S., I will be hosting an event called "Pirates Party" instead of the "Defeat Azipoon" event.
I got an offer to try out the "Defeat Azipoon" with the guild.
I thought it sounded like fun, so I will take it as a challenge!
The guild was PeakMonsters Pirates.

いつもぼくの配信を見てくれてありがとう!
来週の日本だと23日の月曜日はイベント「Defeat Azipoon」ではなく、「Pirate Party」というイベントを行う。
「Defeat Azipoon」をギルドで挑戦したいという申し出が来たんだ。
ぼくはその提案を面白そうだと思ったので、何事も挑戦だと思って受け入れた!
そのギルドは「PeakMonsters Pirates」。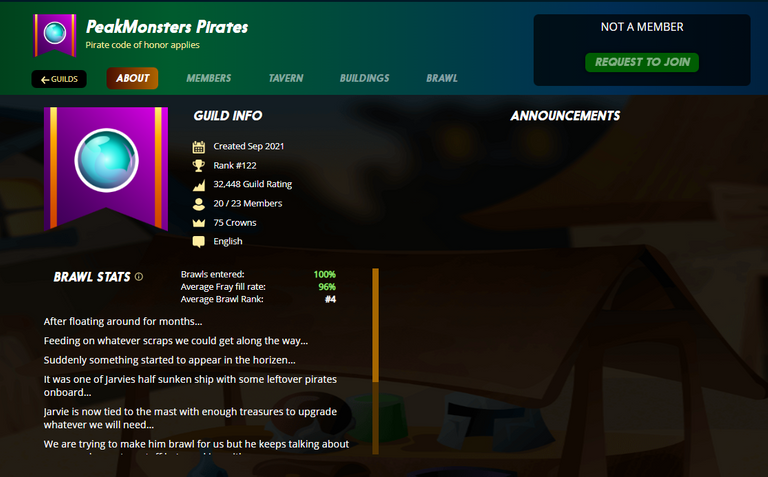 The rule is that if they can beat me 10 times during the two-hour streaming, Pirate wins.
If they don't win 10 times, I win.
If they were able to fight to their heart's content during the two-hour streaming, they should be able to fight about 30 times.
I have to keep my winning percentage around 70%.
And this time, Peakmonsters.com sponsored a prize for the winner!
Thank you Peakmonsters.com!!!
5000 PKM and 5 CLPack!
And I will give away 1 CLPack to anyone who wins once from me!
My packs are limited so nothing after the second win. Forgive me!
But if all 10 of I lose to someone else, I have to give away 10 CLPacks...
If you don't lose, OK!!!!
Because of the language barrier, there may be misunderstandings about rules, etc., or some trouble may occur, in which case we would appreciate it if you could spend time laughing with everyone.
Please make your predictions on the streaming and let us know who will win.
We'll give away some kind of reward card to those who guess right.
Think Common, Rare GF or Epic RF cards.
And of course, you can comment on this blog with your predictions!
Hope you'll come back to watch SPLTV the streaming!!!
And any guilds that want to challenge me like Peakmonsters Pirates, please DM me!
The more fun events we have, the merrier for me!

ルールは2時間の配信の中で10回ぼくに勝てればPirateの勝利。
彼らが10回勝てなければぼくの勝利だ。
2時間の配信で目一杯戦えたとすれば30戦くらいできるはず。
ぼくは勝率7割程度キープしなければならない。
そして今回Peakmonsters.comがスポンサードしてくれて勝った方に賞金が出る!
ありがとうPeakmonsters.com!!
5000PKMと5CLPackだ!!
そしてぼくから1度勝った人に1CLPackをプレゼントする
ぼくのパックには限りがあるので2回目以降の勝利は何もない。許してくれ!
しかし10人全員別の人に負けたら10CLPackを献上しなければならないのだ・・・
負けなければヨシッ!!!
言語の壁があるのでルールなど勘違いしていたり、何かトラブルは起こるその時はみんなで笑って過ごしてくださるとありがたい。
ぜひ配信ではどっちが勝つか予想してほしい。
予想が当たった人にはリワードカードを何かしらプレゼントするよ。
コモンかレアのGFやエピックのRFのカードだと思ってくれ。
もちろん、このブログに予想をコメントしてくれてもOK!
配信見に来てくれると嬉しい!!
そして、Peakmonsters Piratesのようにぼくに挑戦したいギルドはぜひDMをください!
楽しいイベントが増えるとぼくも嬉しいです!!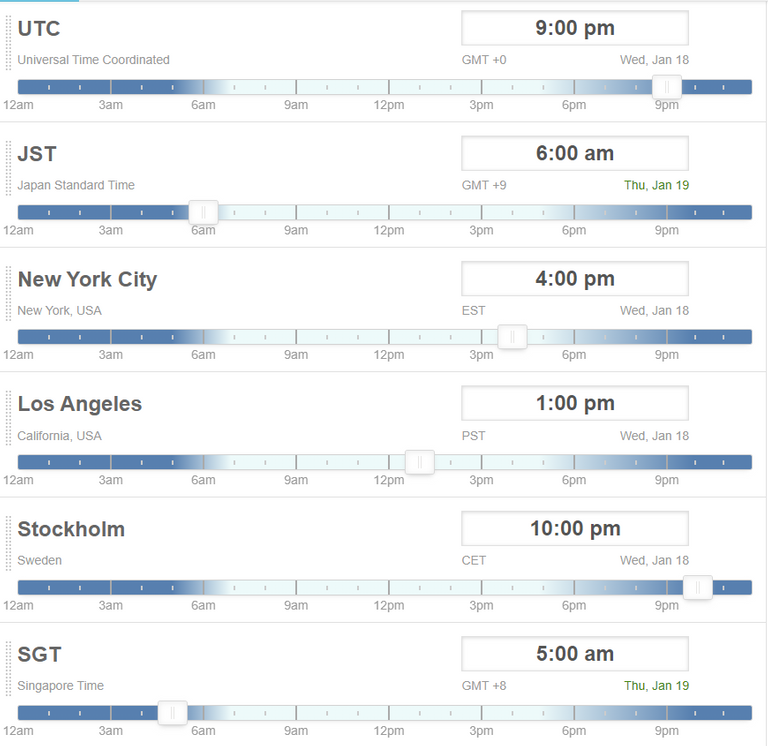 ---
---