Guilds
I have been playing Splinterlands for about a year now. After I began playing for a bit i joined a guild. The guild had a level 4 Hall.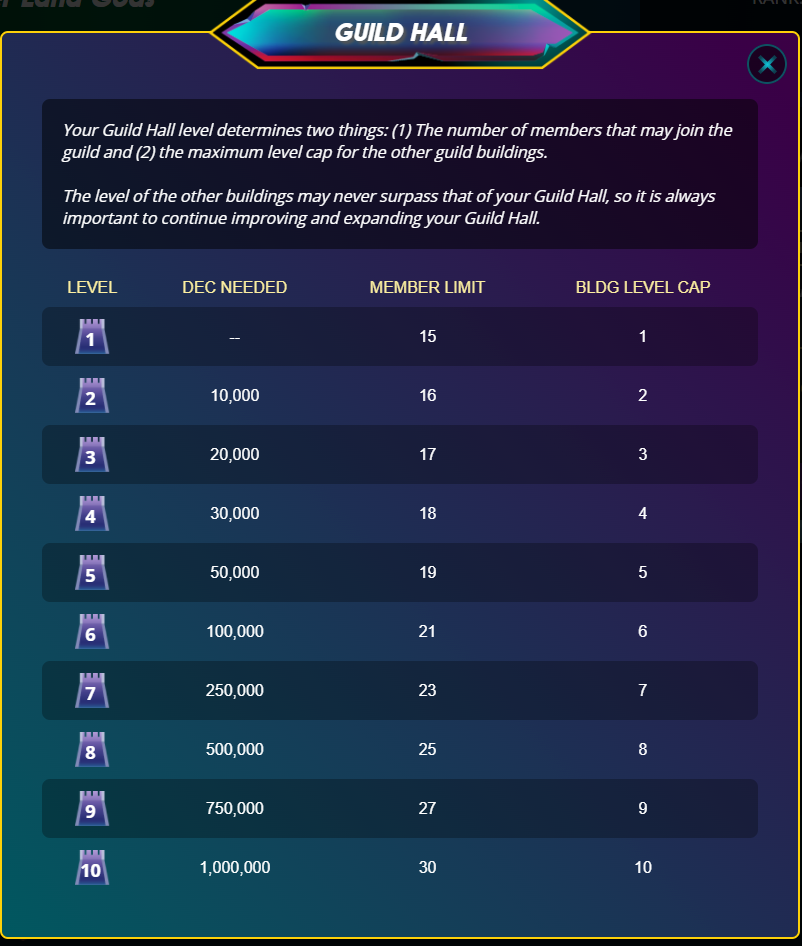 We were also a levle 4 Lodge. It gave us a 4% DEC increase and 2% off on purchases. Things were going great.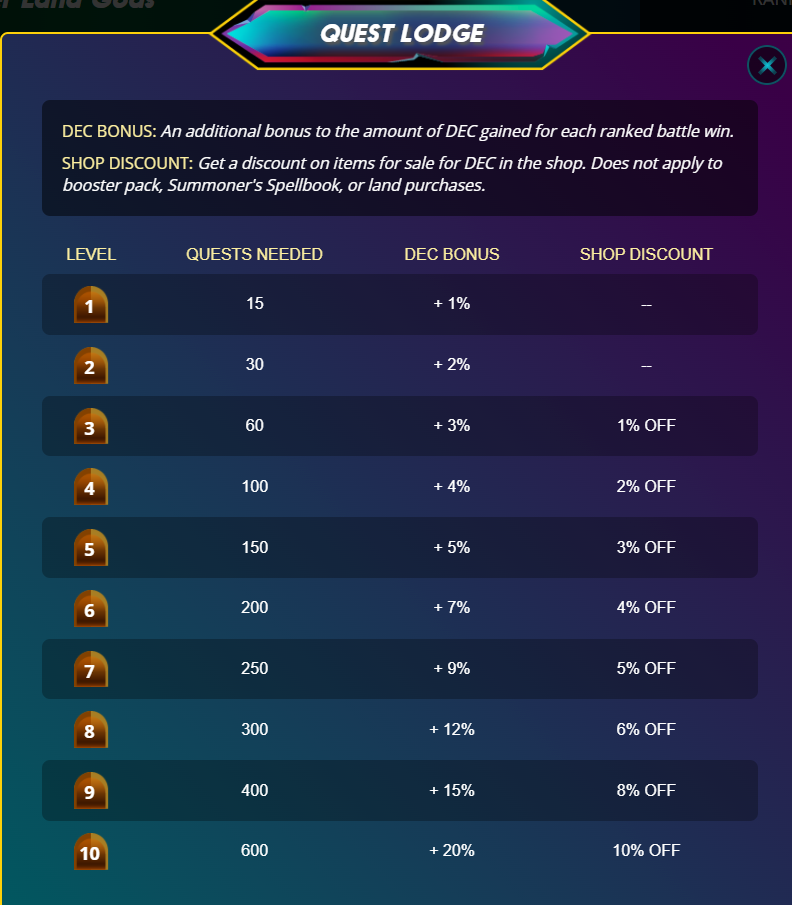 After a few months, many of the members stopped contributing to the guild. I decided that I had enough I was going out on my own again and finding a better guild that people contributed to. Well that did not go as planned. I was now out of a guild with all the guilds I thought I would trade up to being full or requiring things I could not provide.
Weeks went by and I noticed I wasn't making as much DEC and I was not being successful applying for a new guild. I lowered my expectation and tried getting on with guilds that were not as high ranking as others and still no luck.
I applied for this guild that was just starting out and there were some motivated players in the guild. I was accepted by the guild and all members continue to contribute. We are currently working on level 3 Hall and Lodge. We are also working on level 2 Arena and getting our store and barracks to level 1.
The guild I am in helps players that are newer. Being able to compete in guild brawls opens up more of the game. Being able to collect more DEC and getting a discount on purchases make a big difference.
I am very excited about my newer guild and where we are headed.
Now I know how importance of having a guild. Get into a guild as soon as you can and if you can't find one start your own.
Good Luck to all!!
---
---