Centauri Mage - Splinterlands Battle Challenge - Browne League Strategy
This post is a part of Splinterlands SHARE YOUR BATTLE Weekly Challenge.

THEME: Centauri Mage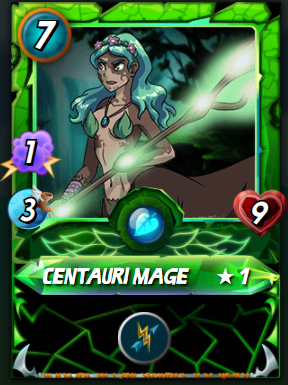 Honestly, I rarely use this card. It has a lot of health and return fire ability but very low attack, so it's not a good option as a tank and even second line. But... in some special conditions it may be very useful. Let's see an example.

Battle rules:


As we see we cannot use melee attack monsters. Good! We are sure that opponent will attack us with magic and range only. "Return fire" ability works only for range attack. Most of magic-based line-ups are used with water summoner but in this battle it's not available, so we can be pretty sure that most of damage we will get by range attacks. Especially, that in last 5 battles of my opponent I have seen he likes to play death summoner.
Here is the final line-up: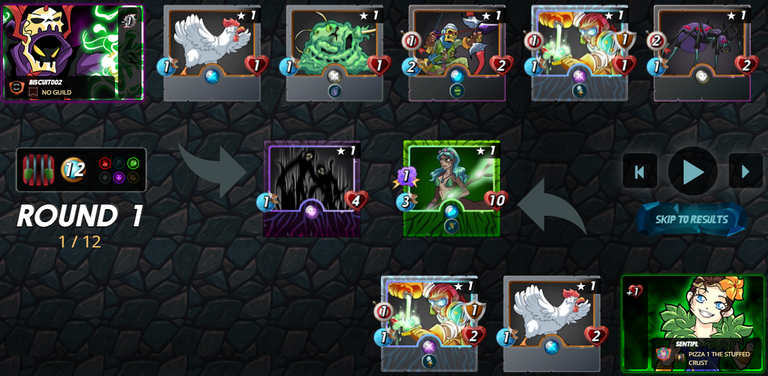 Great! No magic monsters! My summonner gives +1 health. From all earth summoners this was the best option with such a low mana cap. I have put Halfling Alchemist in the back because had two mana left and it's pretty good monster.
Second round: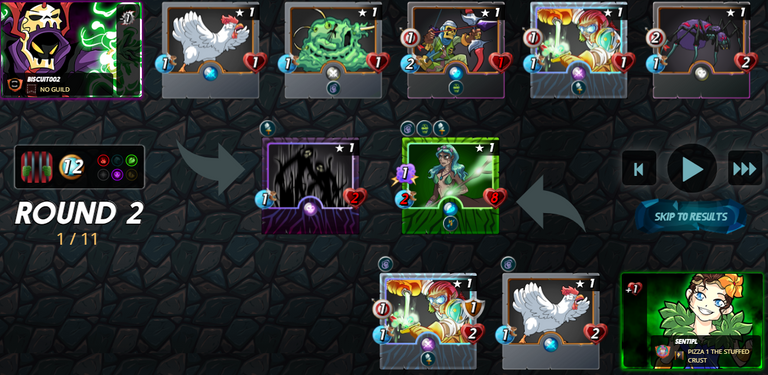 I have lost just two health (Spider missed) and opponent's range monster has already reduced health and shield.
Round three: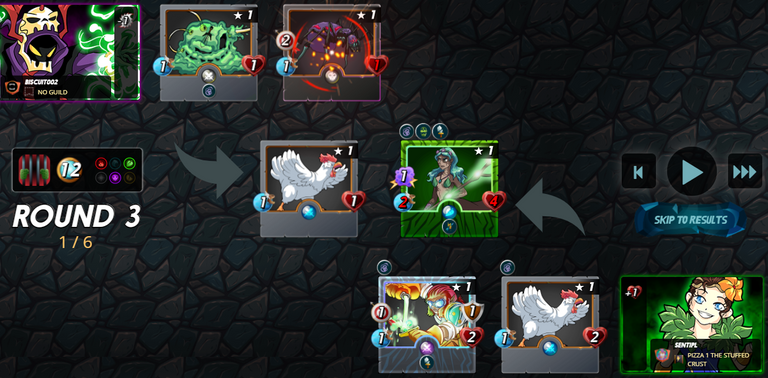 Two of his range monsters are already dead and I didn't even hit them once!
The rest is a formality...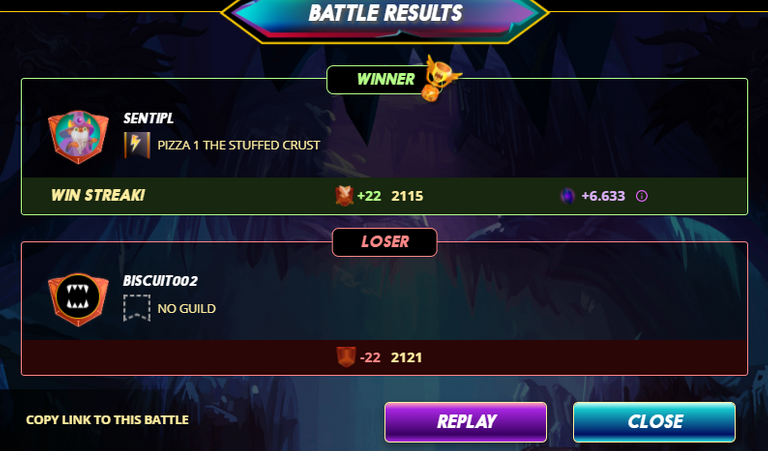 Centauri Mage is a great "tank" for battles when you are sure that your opponent is going to use mostly range attack. It happen pretty often with "no melee" battle rule.
Thanks for reading. Hope you learned something new from my post.
https://splinterlands.com?p=battle&id=sl_5dba90f489d1c322e35eddc96467dc0b&ref=sentipl
---
---