I enjoy the game of Splinterlands.
I have almost been in the game for three months now and continue to learn and grow as a player. I am very proud to be part of a community where other players you are competing with give a lending hand. Whether it be borrowing cards for more power or being shown what best summoner card combos work for the infamous Bronze league I am always thankful someone is around to help and guide me.
I am currently trying to split up some of my daily sps which I get five per day into spt and dec. I use the spt and delegate it to monster-curator for some curation rewards which I think is amazing and I use the dec to bid on cards and try to continue growing my collection. I was able to bid on 81 cards yesterday and I ended up getting some at eighteen dec and others at 9 dec.
I really look forward to the seventy-five million chaos legion cards that are coming out over the next few months. As a relatively new player this will give me the opportunity to build upon my thirteen thousand power and hit that fifteen thousand mark to stay fixed in silver three and then hopefully continue to climb the ladder some more. I hope everyone is able to enjoy this airdrop of sps while it lasts.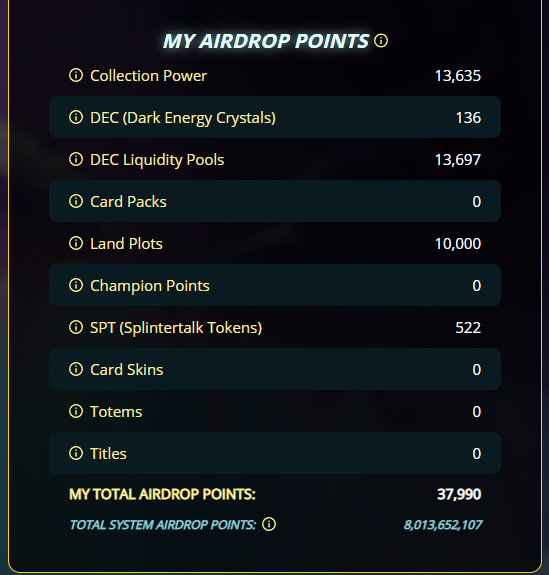 Working on getting this to a higher level :) A couple of weeks ago I was able to find out what a liquidity pool was and how it worked. Wish I would of known that two months earlier but better now than later.
#spt #splinterlands #leofinance
---
---