Social media art...Cyclops.
Hello
I,m @shameul. Now i,m try to draw a character Cyclops.The name of cyclops sound like a storm.
Cyclops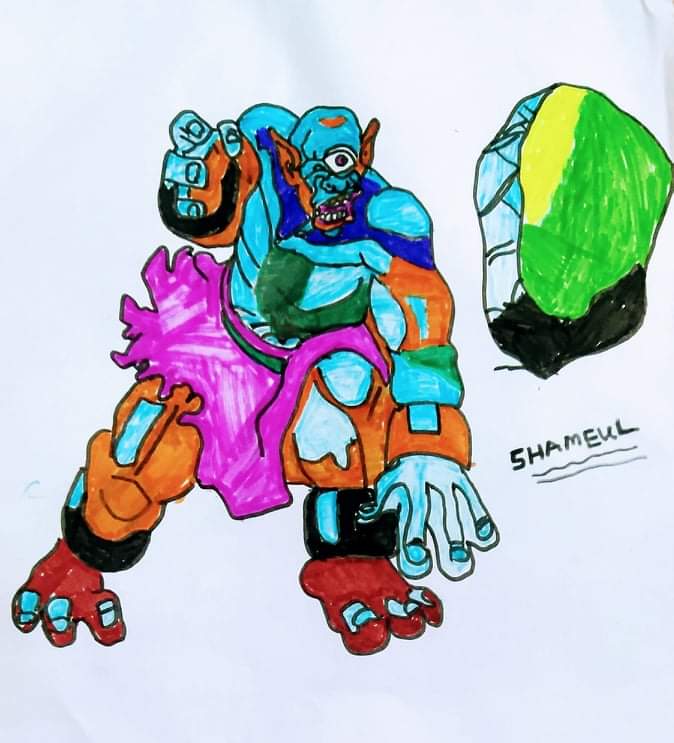 The materials that i needed to draw


1.White paper
2.Signature pen
3.Pencil
Drawing process




step-1
First i,m sketch cyclops head. In his forhead there was a eye.For this eye it was look like a Monster. Then i,m Sketch his mouth,teeth and hear.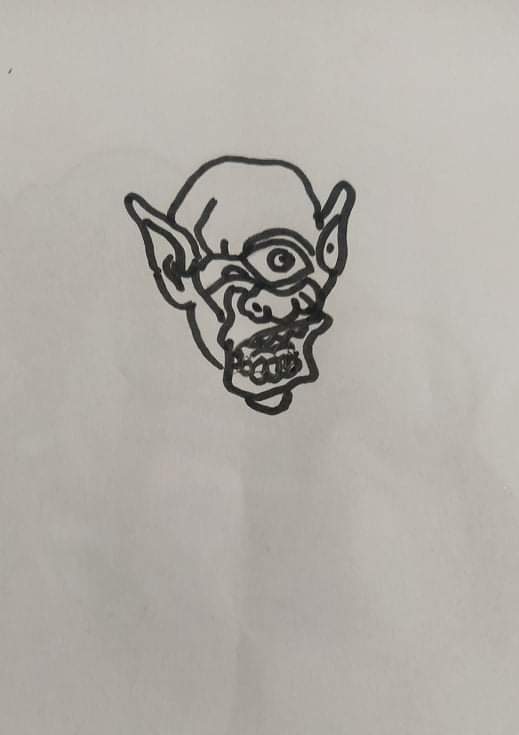 step-2
Then i,m sketch his two hand and body Muscle.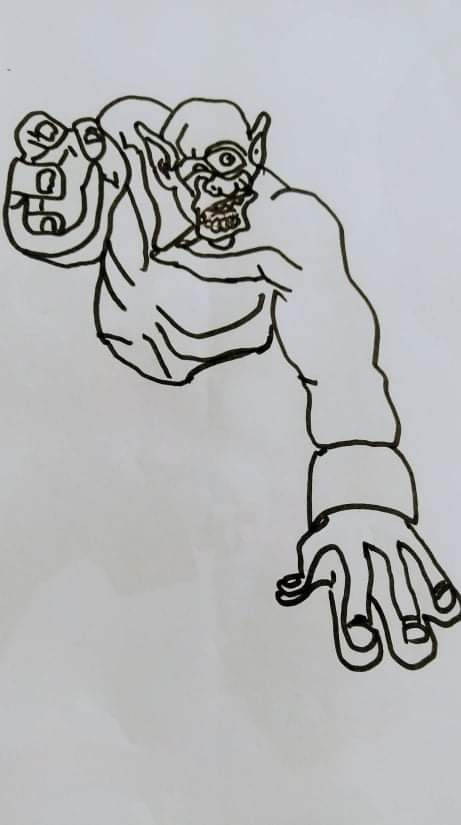 step-3
I,m sketch his two legs and his dress.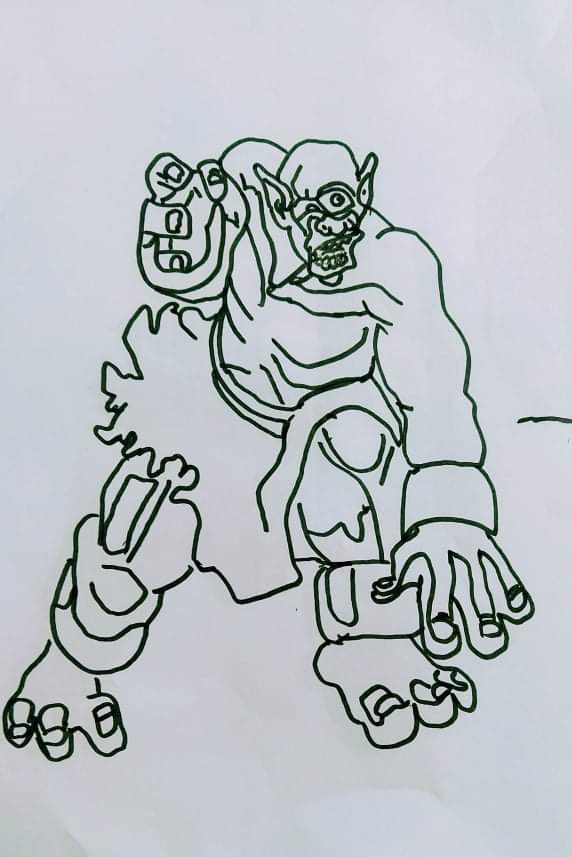 step-4
I,m sketch a big stone that he throw.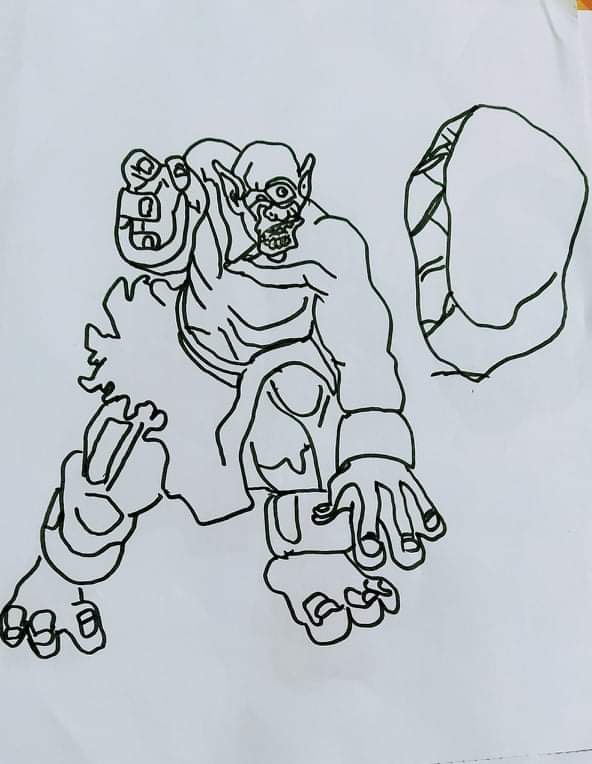 step-5


I,m start to painting.l,m painting his eye,head and shoulder to use of blue,orange,black color.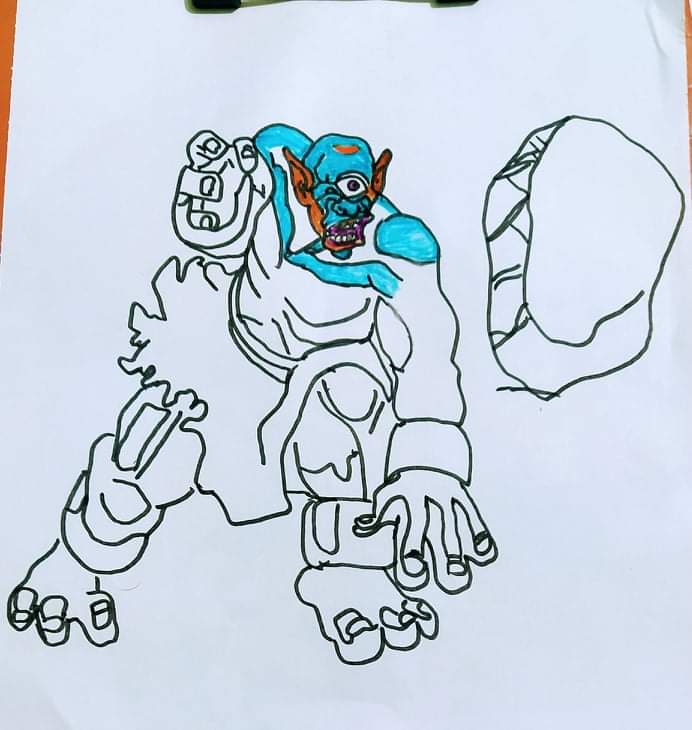 step-6
I,m painting his body and hands to use of orange,deep blue, light blue,green and black color.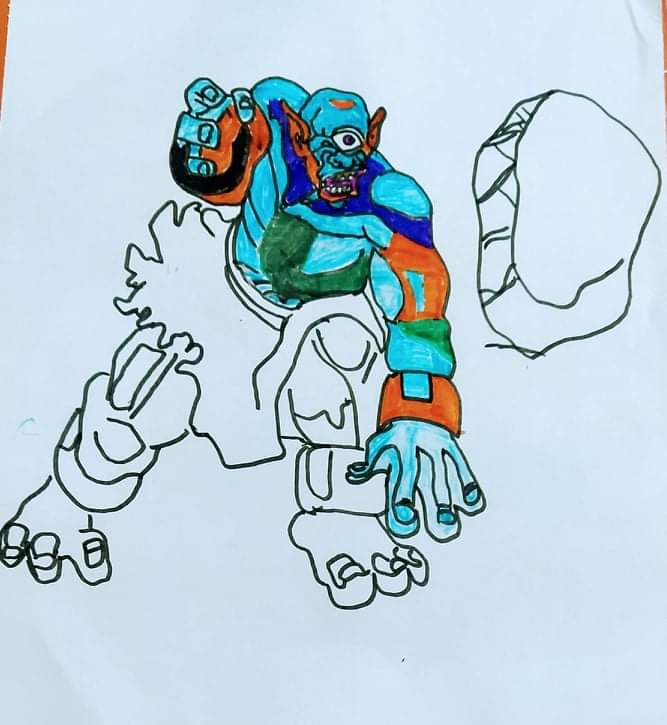 step-7
I,m painting his dress,legs to use of pink,orange, black and light blue color.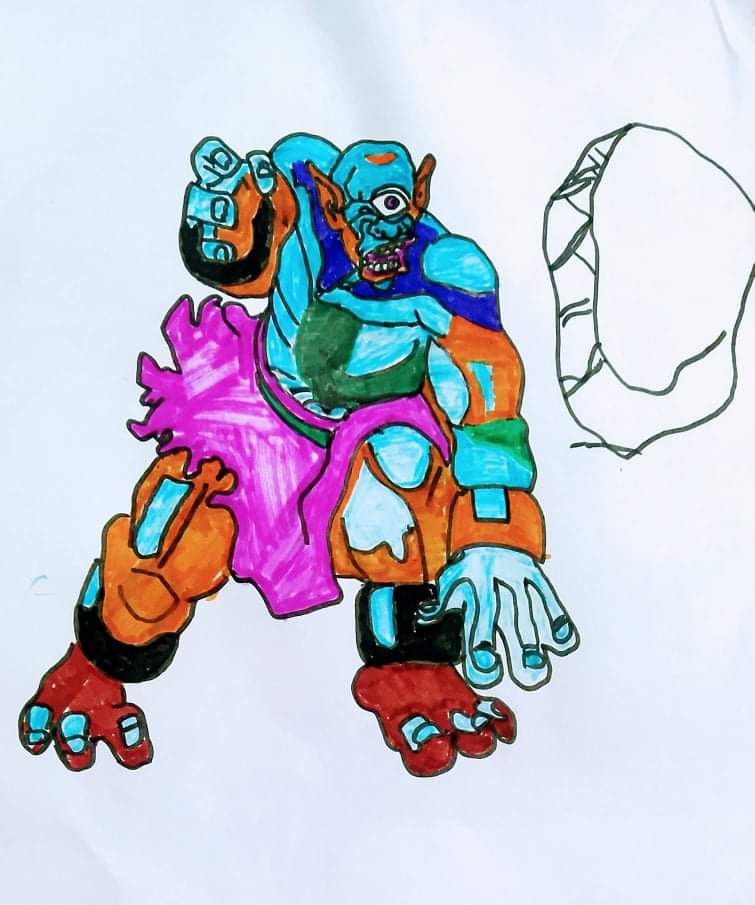 step-8


Last i,m paint a stone to use of green,lime,black and light blue color.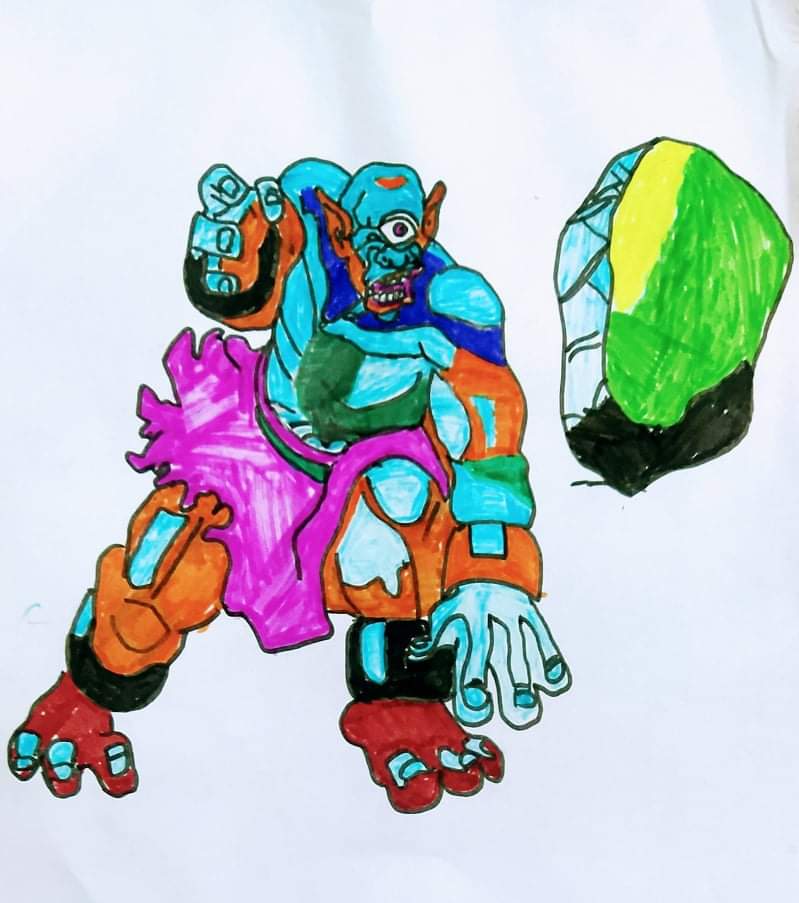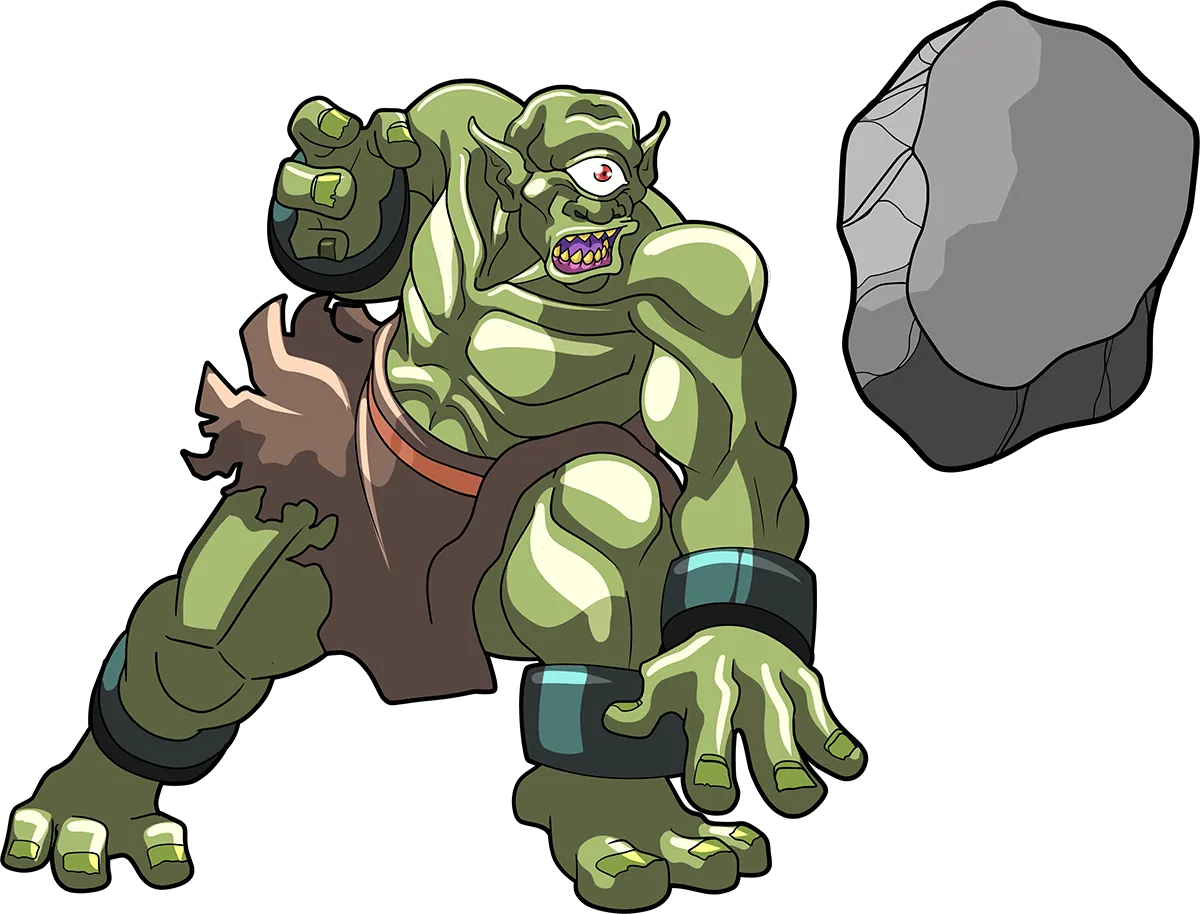 Source
my referral link:
https://steemmonsters.com?ref=@shameul
Thank you
---
---