Opening My Second Splinterlands Gladius Case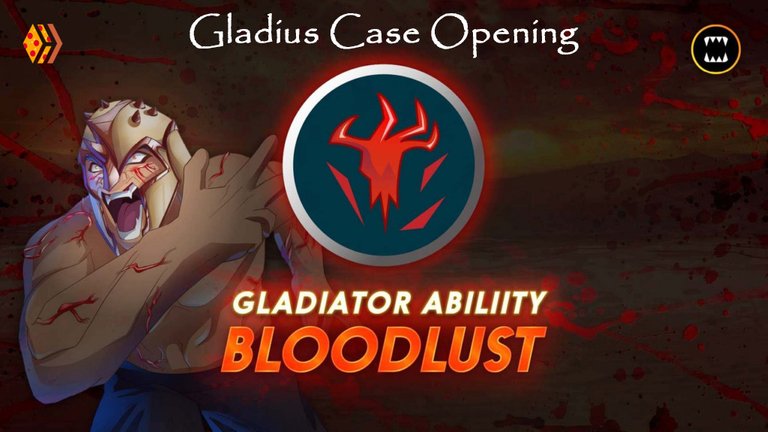 I recently earned enough brawl Merits to redeem them for my second Gladius case! Our @Hive.Pizza Splinterlands guild upgraded our Barracks to allow the use of Gladiator cards in our last brawl and these are going to be some very strategically powerful cards for brawl battles.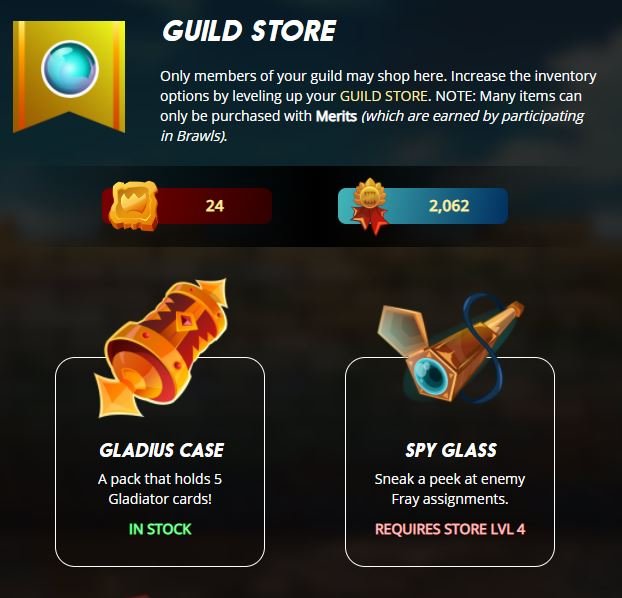 Let's have a look at what was contained in my second Gladius Case: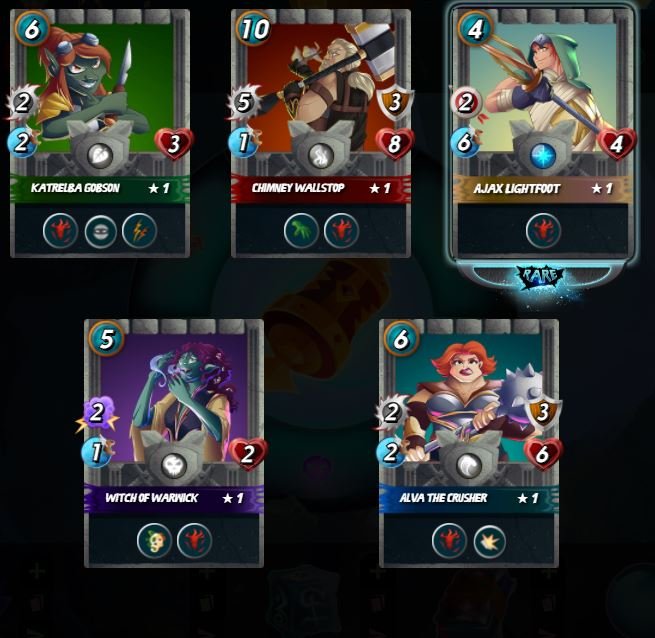 As you can see, these new Gladius cards have a distinctive border pattern so you can easily tell them apart from your other cards. Other than not being tradeable, rentable, or sellable, these cards behave the same as all the rest and can be combined to rank them up to higher levels with improved stats. All of these new cards also have the exciting, new Bloodlust ability!
---
Katrelba Gobson - I love the Double Strike buff that this card has, and combined with the Sneak attack makes this one quite effective in taking out a last position monster of your opponent's.
---
Chimney Wallstop - This is a really strong and powerful backup tank due to having the Reach ability. With 5 melee attack and 3 shield plus 8 health, this card could do well backing up a strong tank.
---
Ajax Lightfoot - This card only has the bloodlust ability, but comes with a relatively low 4 mana despite boasting a speed rating of 6 in addition to 4 health and 2 range attack. At Level 4 this card adds the Dodge ability and at Level 7 it comes with Phase ability which provides a bit of protection from Magic attacks.
---
Witch of Warick - I'm a fan of the Life Leech ability, especially on a card with Bloodlust as well. This card can get very powerful, very quickly by combining these two abilities. The key to using this card is ensuring you can protect it from attack long enough to allow it to build up it's strength.
---
Alva The Crusher - This is my second Alva The Crusher card. 4 cards are required to upgrade to level 2. This is a really great water splinter card that provides some great shield and health stats combined with the shield and bloodlust buffs.
---
New Brawls Are Now Starting!
I look forward to putting these new Gladitator cards to use in the brawls that just started today! We have a couple of Top 100 guilds in our group this time so it should be a challenging set of battles!
Check out my latest Splinterlands #BrawlReport here: https://www.splintertalk.io/@shauner/15th-brawl-report-pizza-2.
I also tried out @kiokizz's SplinterStats tool for making my season end rewards post here: https://www.splintertalk.io/@shauner/splinterstats-season-61-report-card.
---
---