Gold Cards - Splinterlands
In the Pursuit of More DEC
Harklaw
My first gold card was Harklaw from the Death Splinter. I purchased him because I saw that for the last two days of my first season he was renting for 1000 DEC a day, which seemed like a lot of Dark Energy Crystals--and still is for me.


I was able to rent him out for one day at the end of my first season but decided against doing so this most recent season, my second, because I was worried about getting less loot chests. My 2nd season rewards were still pretty good but I am wondering if the extra 1000 DEC would've been more useful since the price of Dark Energy Crystals has been growing. Only time will tell.

In the pursuit of earning more DEC per battle, I've purchased some gold cards. I believe in the long run as car prices increase, specifically for gold cards that they will eventually pay for themselves in individual value and in increased battle rewards.

Previously I was winning around 8 - 12 DEC per battle:


But now after the season reset, I am winning about 0.75 to 2 DEC per battle:

Sand Worm
To help increase the amount of DEC I earn per battle, here is the 2nd gold card I purchased: Sand Worm from the Neutral Splinter. I included the regular Sand Worm in a lot of my line ups and always considered it a shame when Ranked Matches wouldn't let me use Neutral Splinter cards. Sand Worm is, in my opinion, a very powerful card but also a little pricey at 9 Mana.

Venari Bonesmith
The 3rd gold card I purchased was this one: Venari Bonesmith. I've watched this little Magic attacker from Death Splinter take down much stronger cards due to its Leech ability increasing its Health from 3 to 10, sometimes even beyond 12. Coupling him with my other Death Splinter magic attackers and Dragon Splinter's Delwyn Dragonscale will only make him more formidable.

Venari Crystalsmith
The 4th gold card I purchased was-- another Venari, this time Venari Crystalsmith. She is a Life Splinter Range monster that has Tank Heal so she heals the card in the first position. I have begun using Life Splinter a bit more often, thanks to the Ranged Tank-- Hero of Beyond.

Venari Crystalsmith
The 5th gold card I purchased was -- Venari Wavesmith. Thanks to Dragon Splinter's Delwyn Dragonscale I've been using a lot Magic monster line ups and the Water Splinter seems have some really good Magic monsters. Venari Wavesmith both gets a magic boost from Delwyn Dragonscale and Arlic Stormbringer but also gives all ally monsters +2 Armor which has proven to be a lifesaver on multiple occasions.


Each of these cards will add +10% DEC to all my battle rewards-- +20% if I combine golden Harklaw with my golden Venari Bonesmith. Hopefully that bumps up my DEC rewards per battle but only trying it out will reveal how well this works. I promise to keep y'all posted.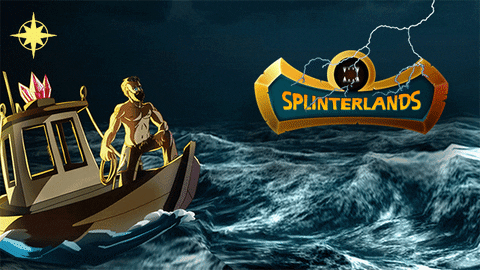 ---
---