Sharing a Battle Using Naga Fire Wizard
Hello Hivers and Splinterlands gamers!
I bring you another battle! Thank you to the organizers of this fun challenge: @splinterlands and @carrieallen, and those who have been helping in the curation of articles!
The Feature Monster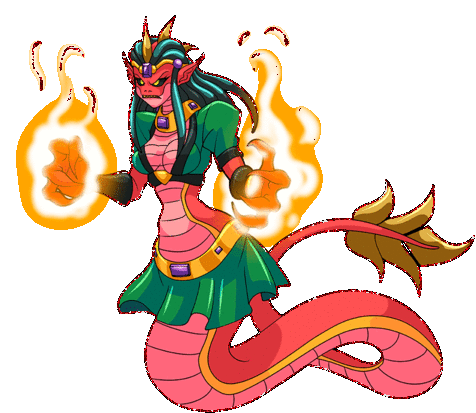 THEME: NAGA FIRE WIZARD
Edition: REWARD
Rarity: RARE
Element: FIRE
ATTACK: MAGIC
ABILITIES: Shield at level 1; Thorns at level 5
---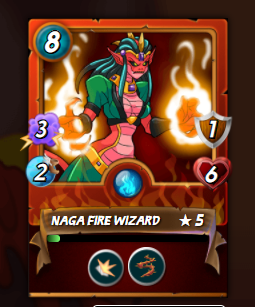 The Ruleset
1. Weak Magic- Magic attacks hit armor first before damaging Health.
2. Rise of Commons- Only Common and Rare Monsters may be used in the battle.
The Strategy
Field Attack Monsters, using a strong tank.
---
The Lineup
Click on the link to watch the battle.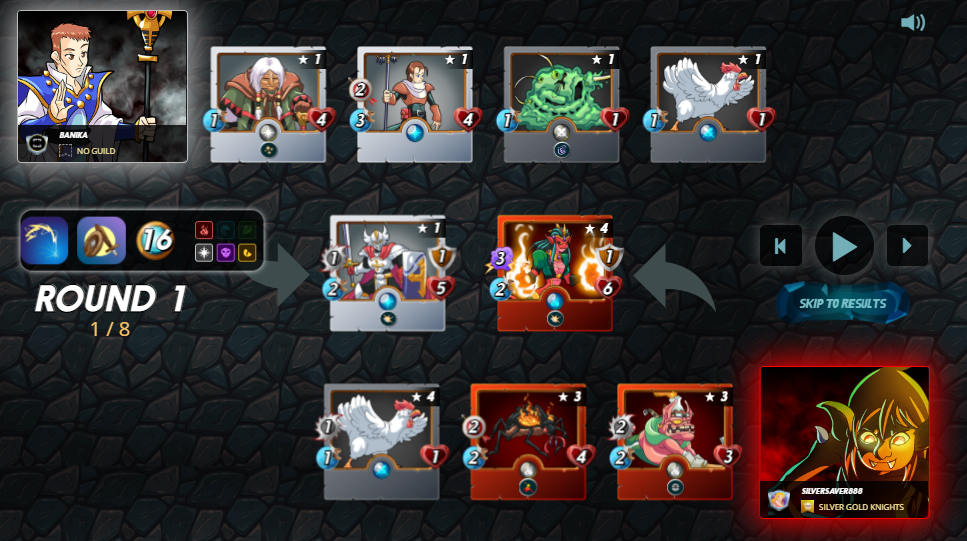 Summoner: Rare Fire Monster PYRE- All Friendly Monster get a buff of +1 Speed. (This was cancelled out by enemy Monster Creeping Ooze.)
1. Theme Monster Naga Fire Wizzard: Shield- Speed of 2, Magic attack pf 3, 1 Armor, and a Health of 6. It has the ability to reduce the damage from enemy Melee and Ranged attacks.
2. Kobolt Miner: Sneak- Speed of 2, Melee attack of 2, Health of 3. This Monster will attack the emeny Monster in the lsst position.
3. Fire Beetle: Snipe- Speed of 2, Ranged attack of 2, Health of 4. It has the ability to attack and Magic, or Ranged, or No-Attacl Monster in the back positions.
4. Furious Chicken- Speed of 1, Melee attack of 1, and Health of 1.
---
The Battle
1. My Kobolt Miner eliminates the enemy Furious Chicken.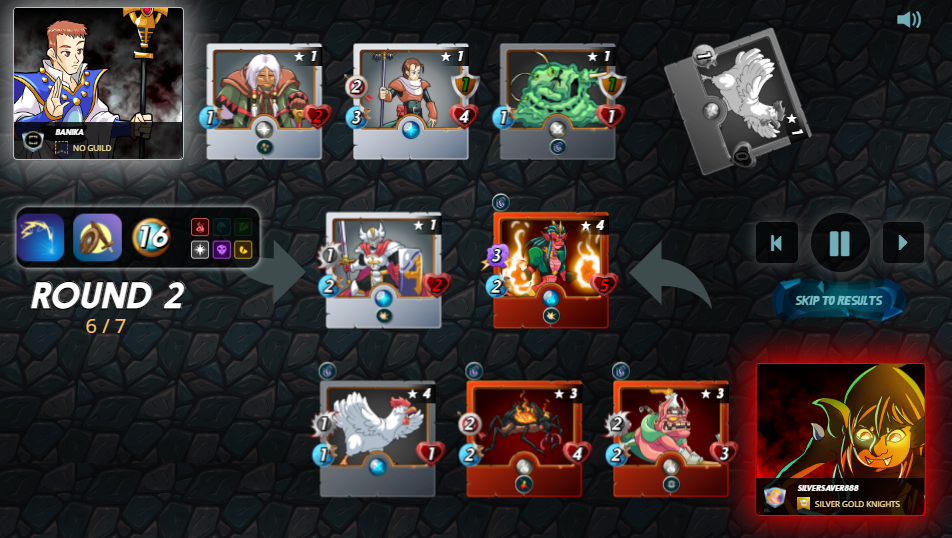 2. Fire Beetle vanquishes enemy Divine Healer.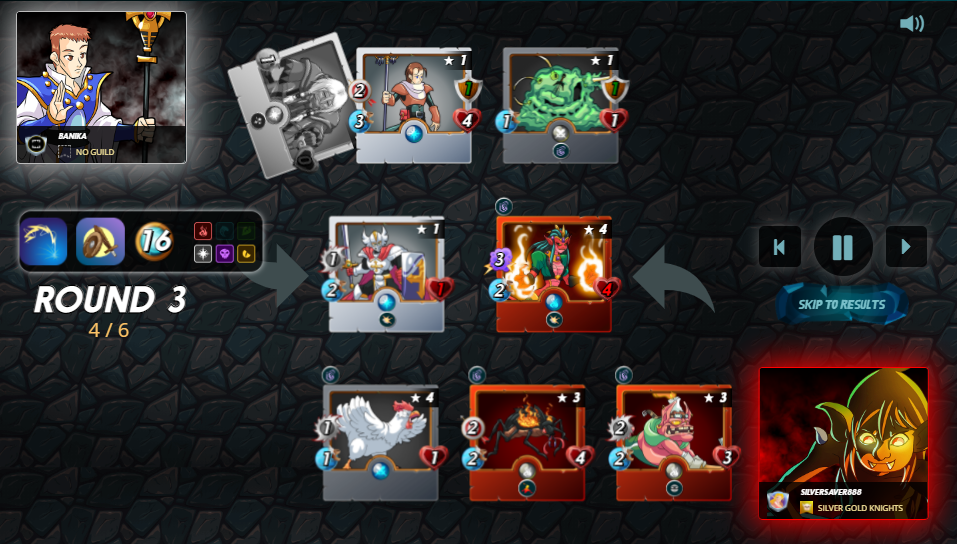 3. Naga Fire Wizzard takes down enemy tank Silvershile Paladin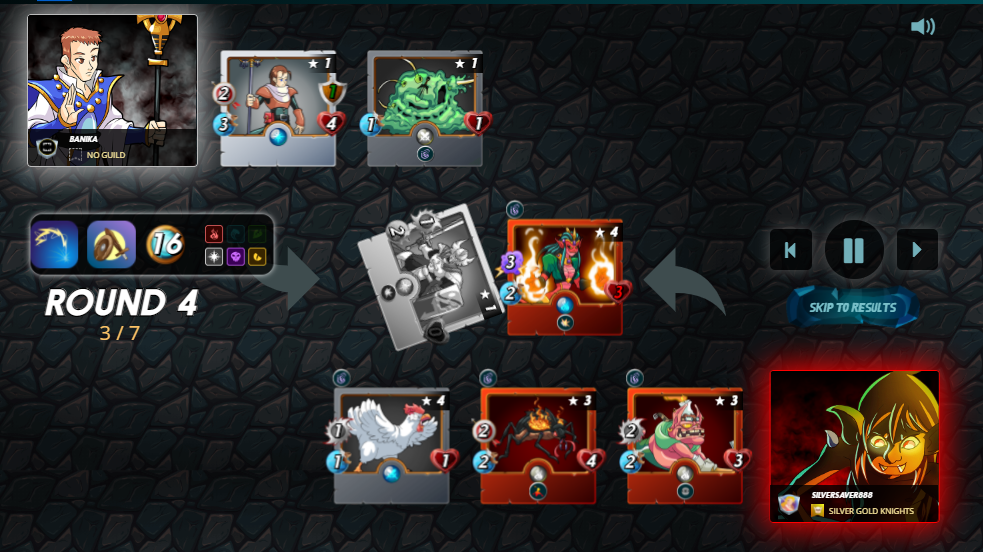 4. Fire Beetle slaugthers enemy Creeping Ooze.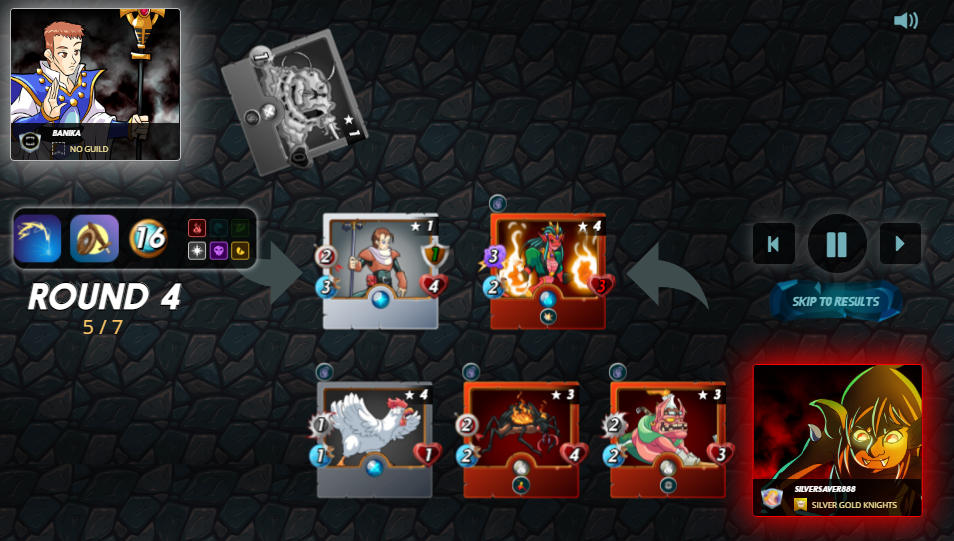 5. Fire Beetle demolishes enemy Peacebringer for the WIN!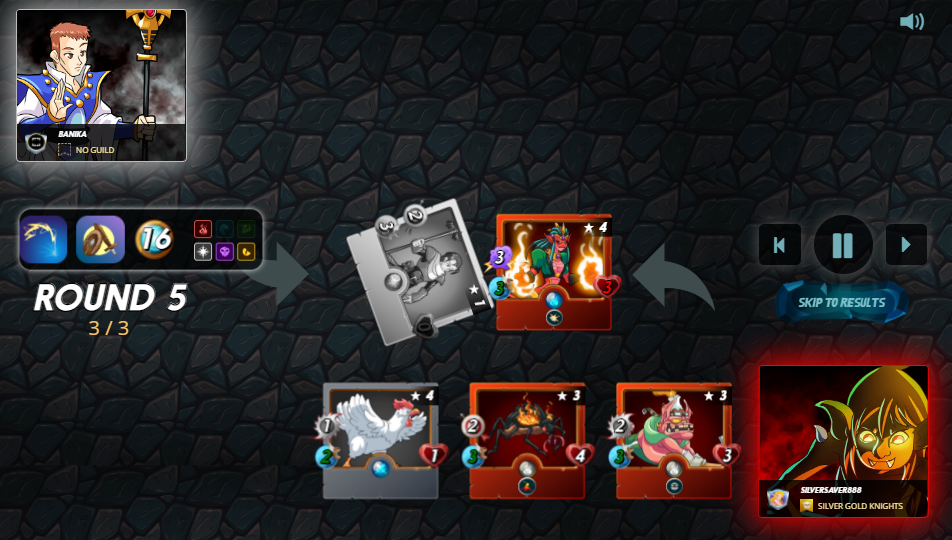 ---
The Battle Result
My opponent used three Non-Attack Monsters, whereas I utilized all Attack Monsters. I won this battle in 5 rounds.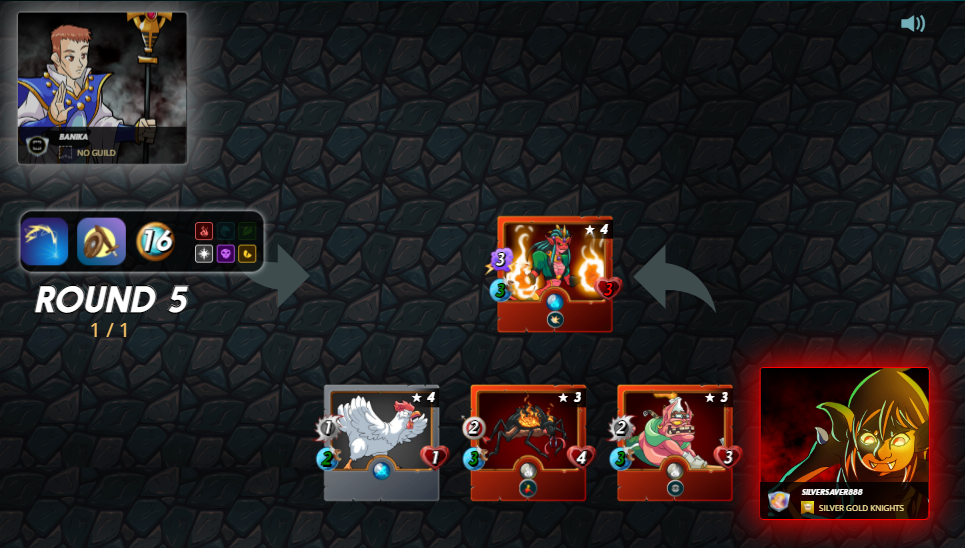 ---
There you have it! I hope you enjoyed this battle. I'll see in the next battle!
---
😍#ilikeitalot!😍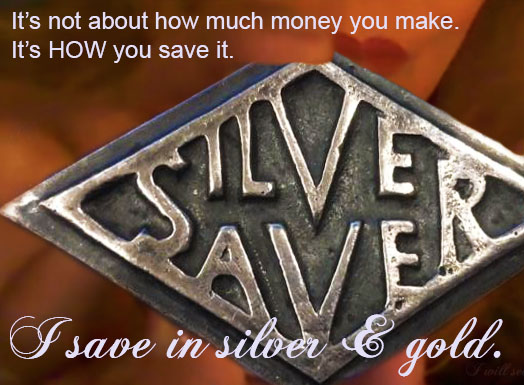 Best Regards,
---
All photos, gif, and video were taken by me with my iPhone6.
Thank you for stopping by to view this article.
I post an article daily, and I hope to see you again soon!
Hugs and Kisses 🥰🌺🤙!!!!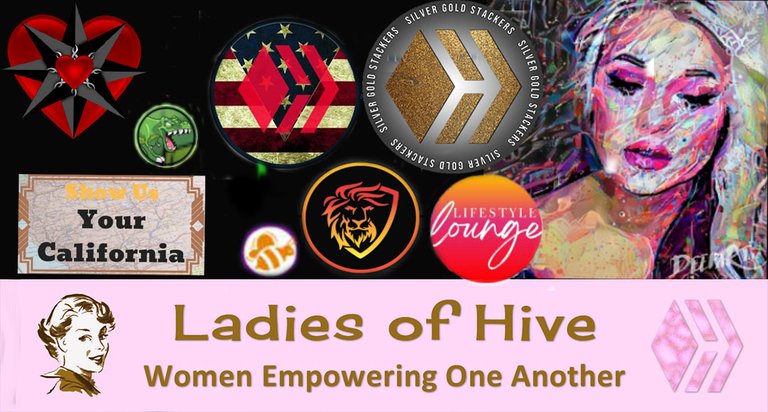 Would you like to support The Ladies of Hive Community?
Consider giving a delegation!
25 HP - 50 HP - 100 HP - 150 HP - 200 HP - 500 HP - 1000 HP - 5000 HP
---

---
---